This article assumes that you've started a Live Assist trial (or purchased a license) and provisioned Unified Service Desk (USD) on your Dynamics 365 instance.  Now, let's get Live Assist working inside the USD!
Just as you would to start a Live Assist trial, you will need to be a CRM administrator to enable Live Assist for USD.
In order to install the USD Package into your Live Assist for Microsoft Dynamics 365 environment you can simply visit AppSource and complete the Provisioning Form again.
Bear in mind, that this will perform a re-installation of the complete Live Assist package, if you have made modifications or customizations to your CRM instance, you should back up and sandbox the process before re-provisining.
Visit the Microsoft Azure AppSource and Search for Live Assist: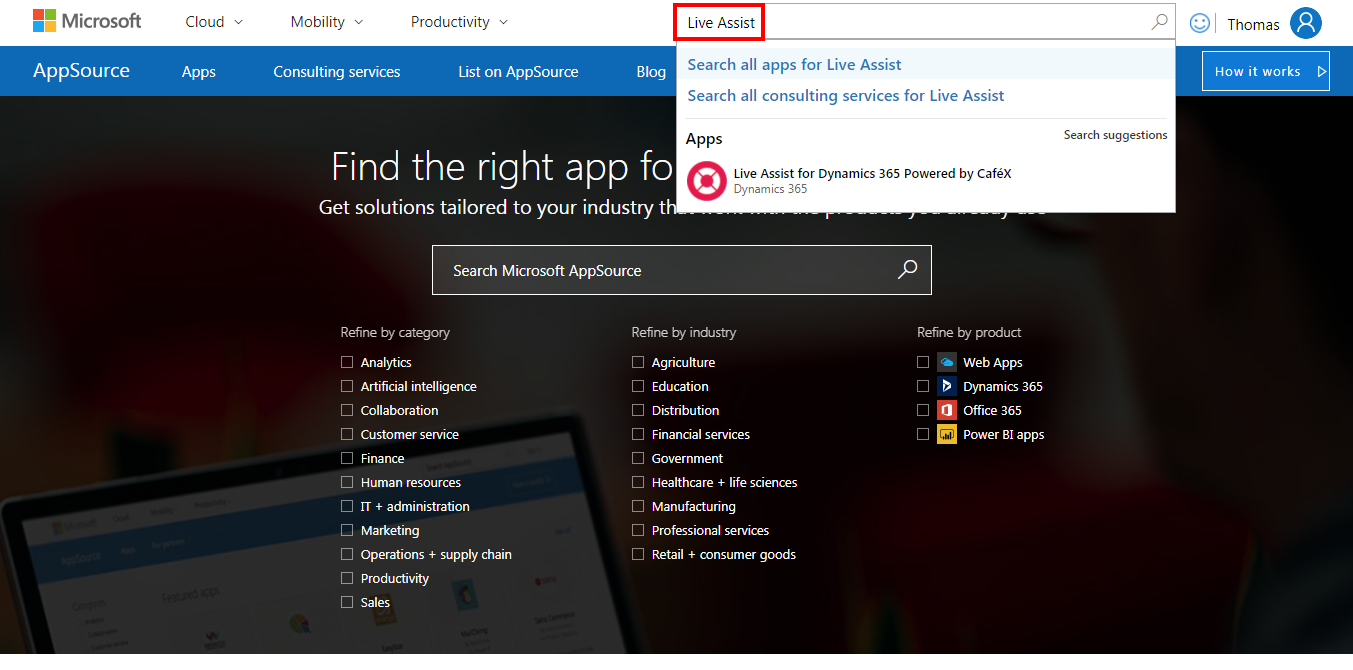 Press the "Free Trial" button: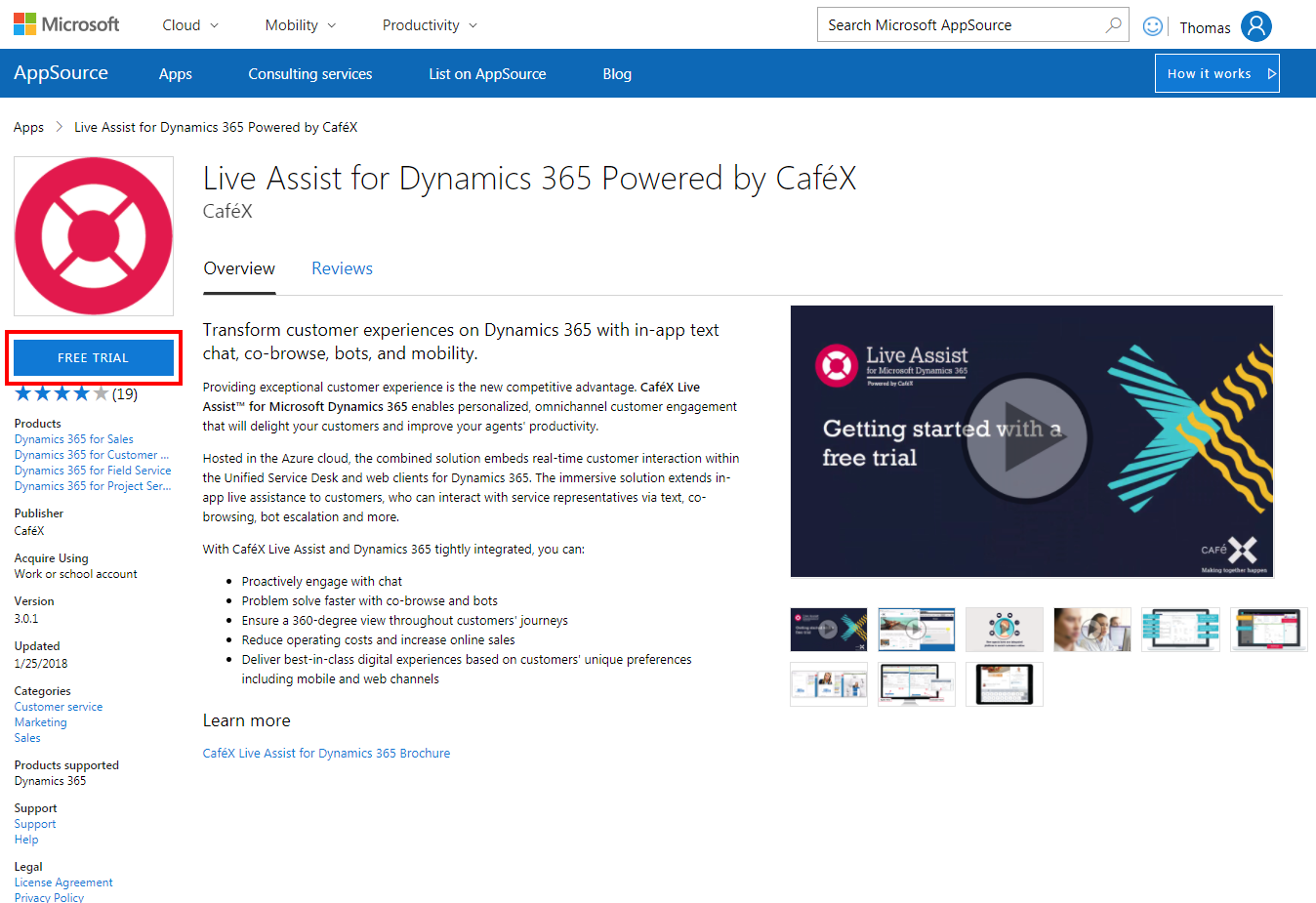 This will return you to the Live Assist provisioning form.  Select your Dynamics 365 instance from the dropdown.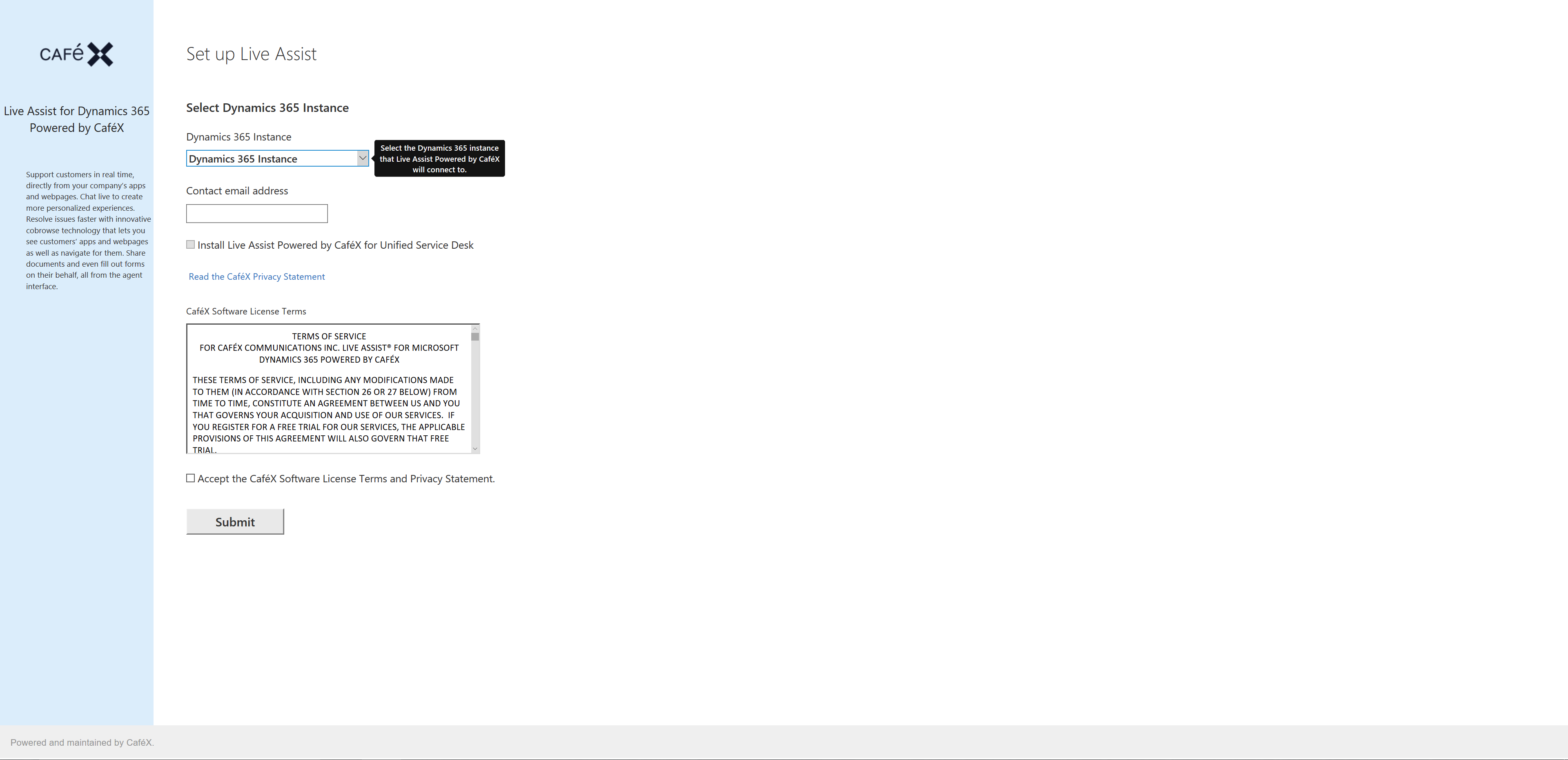 All of the steps listed thus far are the same as if you were starting a new trial, but this is where the process begins to differ.  You will see a spinning "instance loading" indicator on the righthand side while the system looks up your instance details.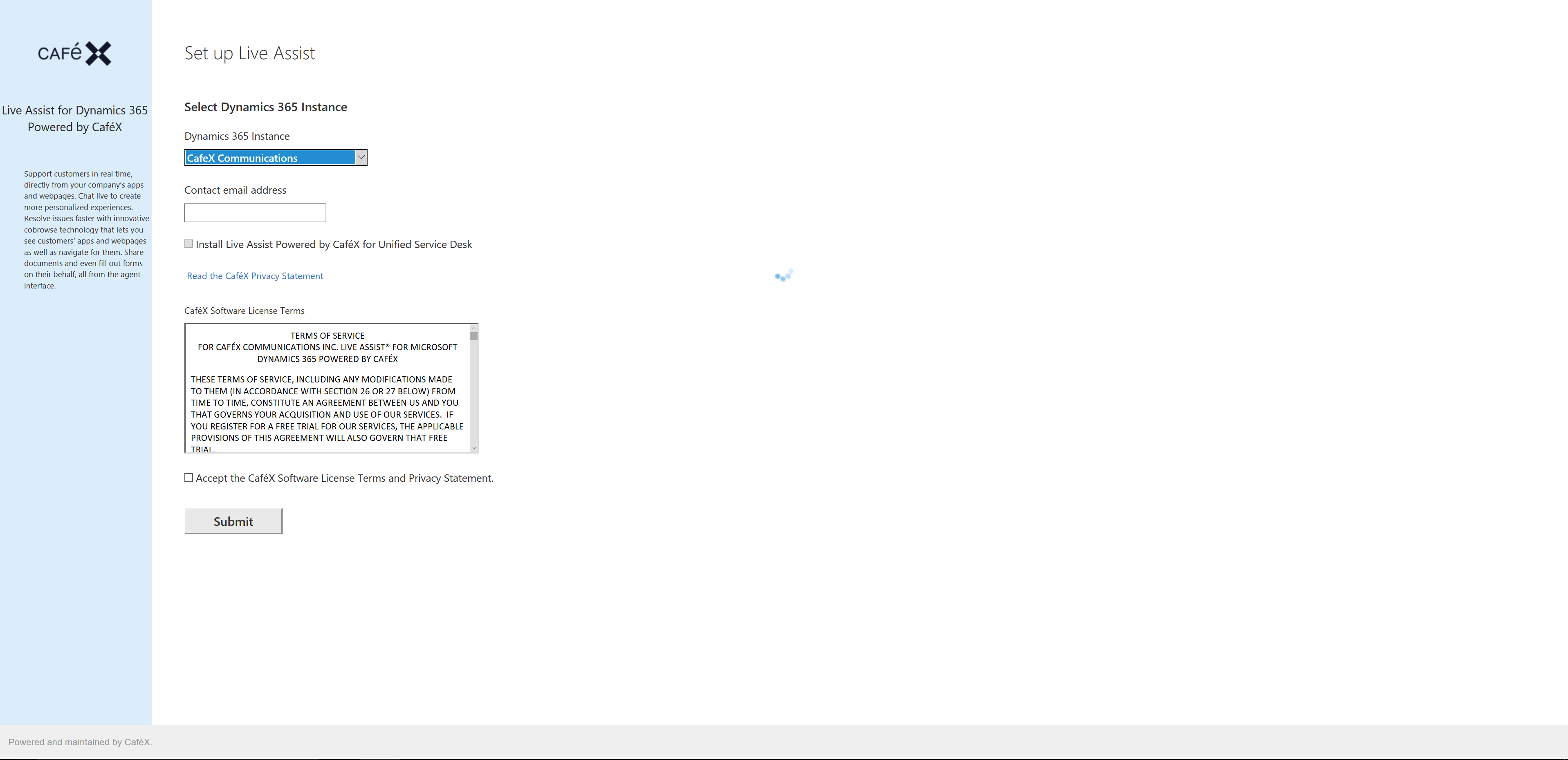 Once the details are loaded, the "contact email" field will become disabled (your organization already has a default contact for Live Assist), and the "Install Live Assist ... for Unified Service Desk" checkbox becomes enabled (you've already provisioned USD on the server).  Check this box, as well as the one beneath the License Terms, and submit the form.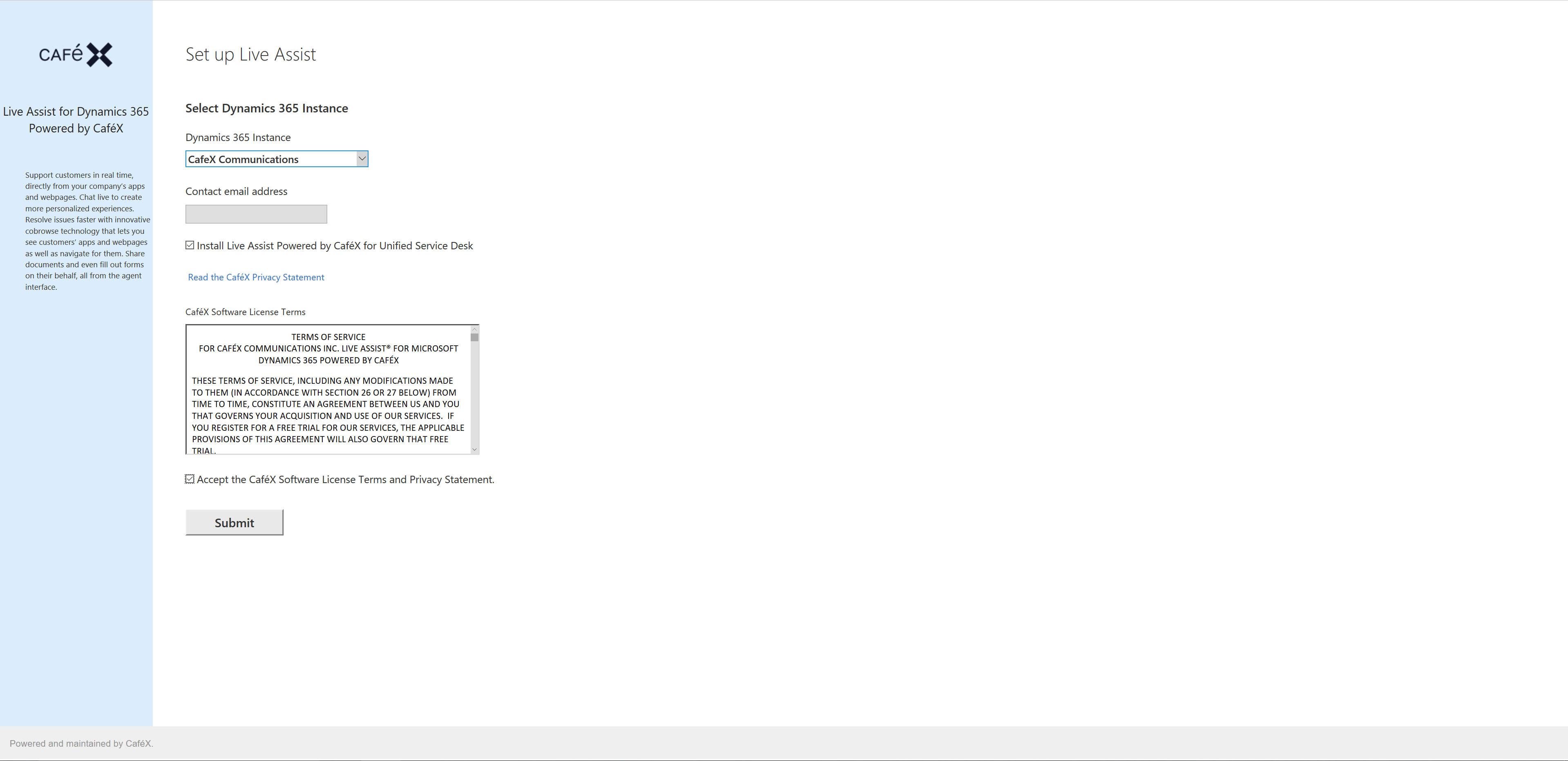 If your submission was successful, you should see a message indicating that provisioning is underway.  Just as when you initiated the trial, a confirmation email will be sent to the primary contact when Live Assist for USD provisioning is complete.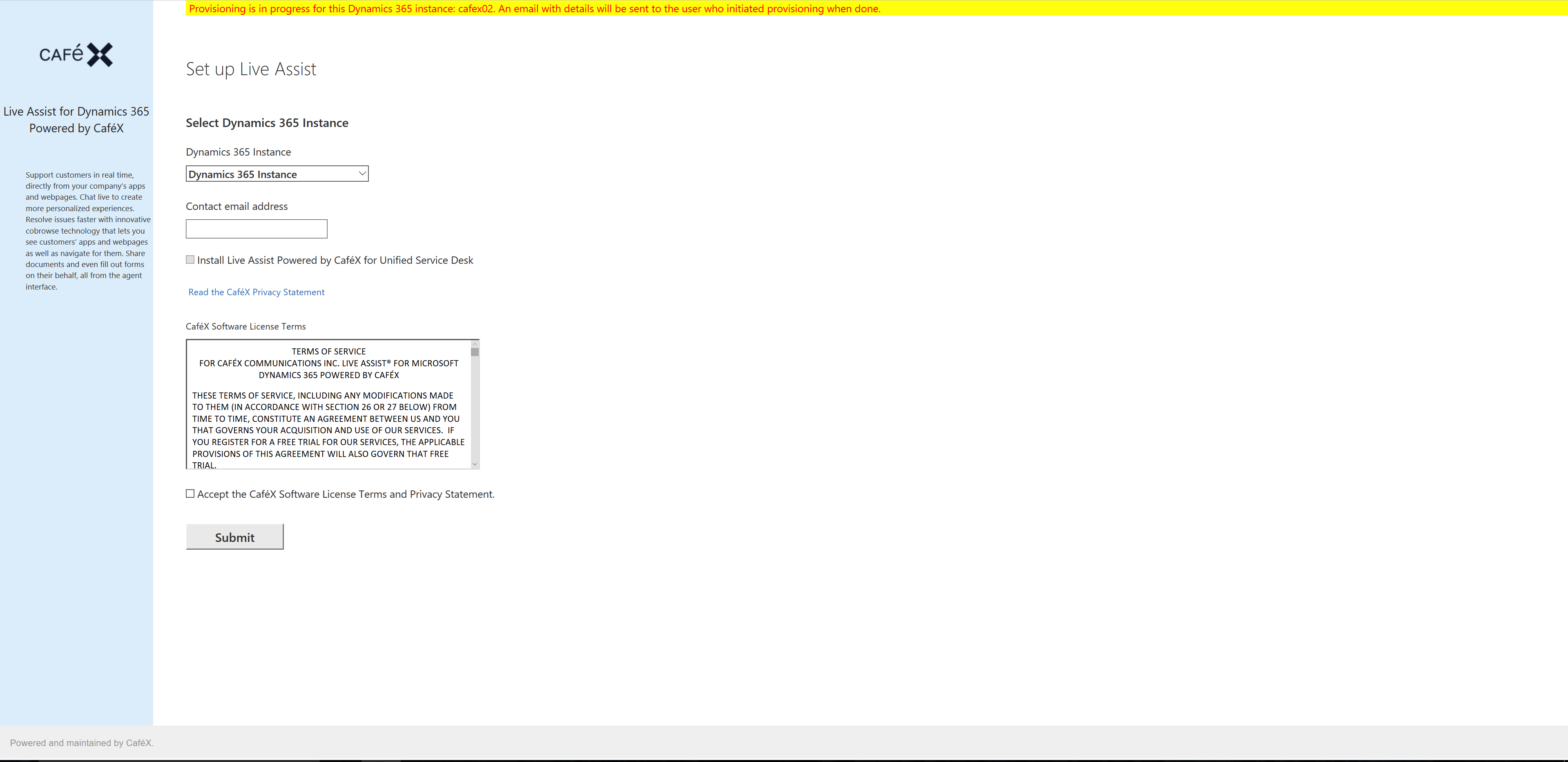 You can check on the provisioning status in the Dynamics 365 Admin Center.  Select your instance, and click on the blue "Edit" button next to the word "Solutions" on the right.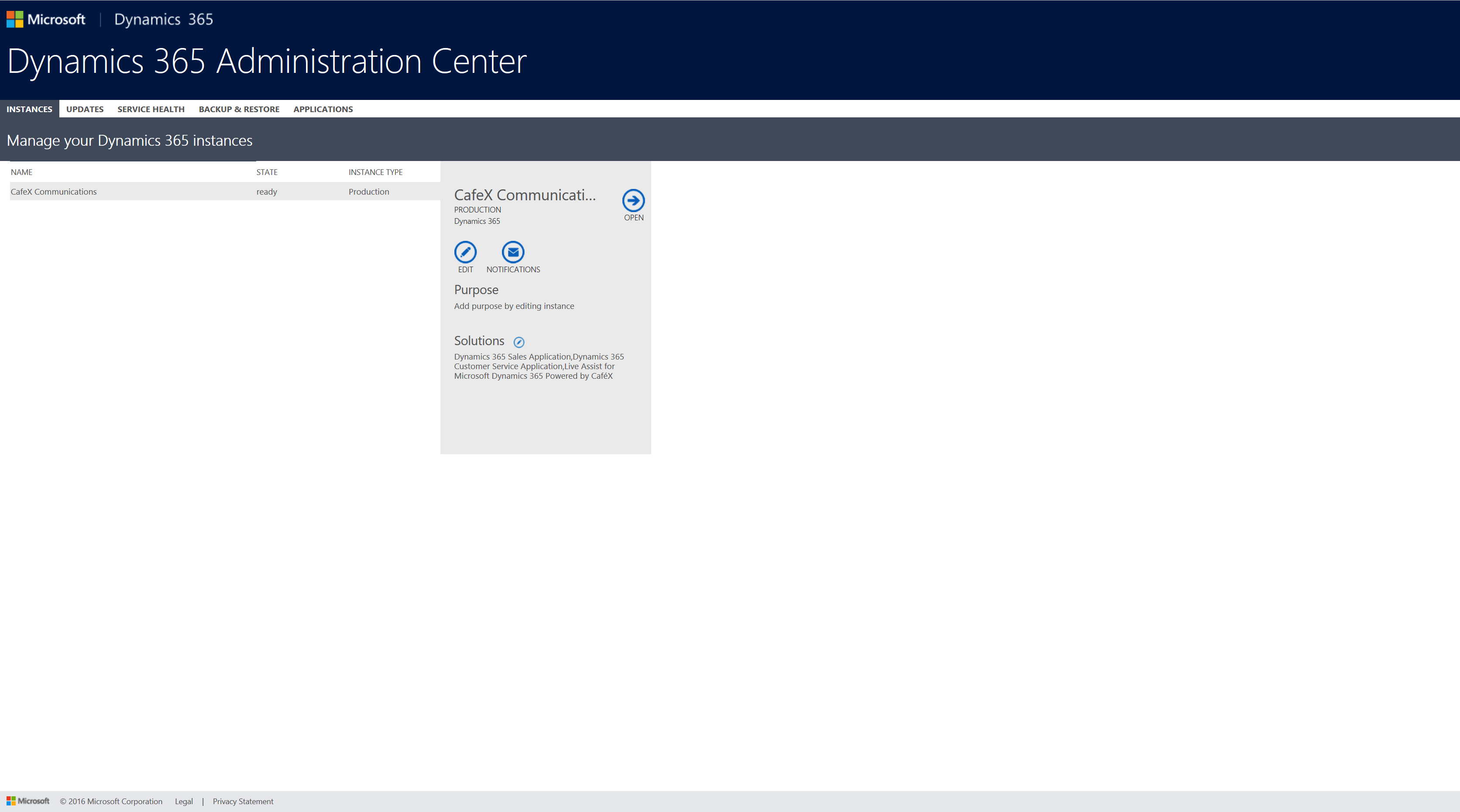 This will list the solutions available for your Dynamics instance.  Initially, the status for "Live Assist for Microsoft Dynamics 365 Unified Service Desk" will appear as "Installation Pending".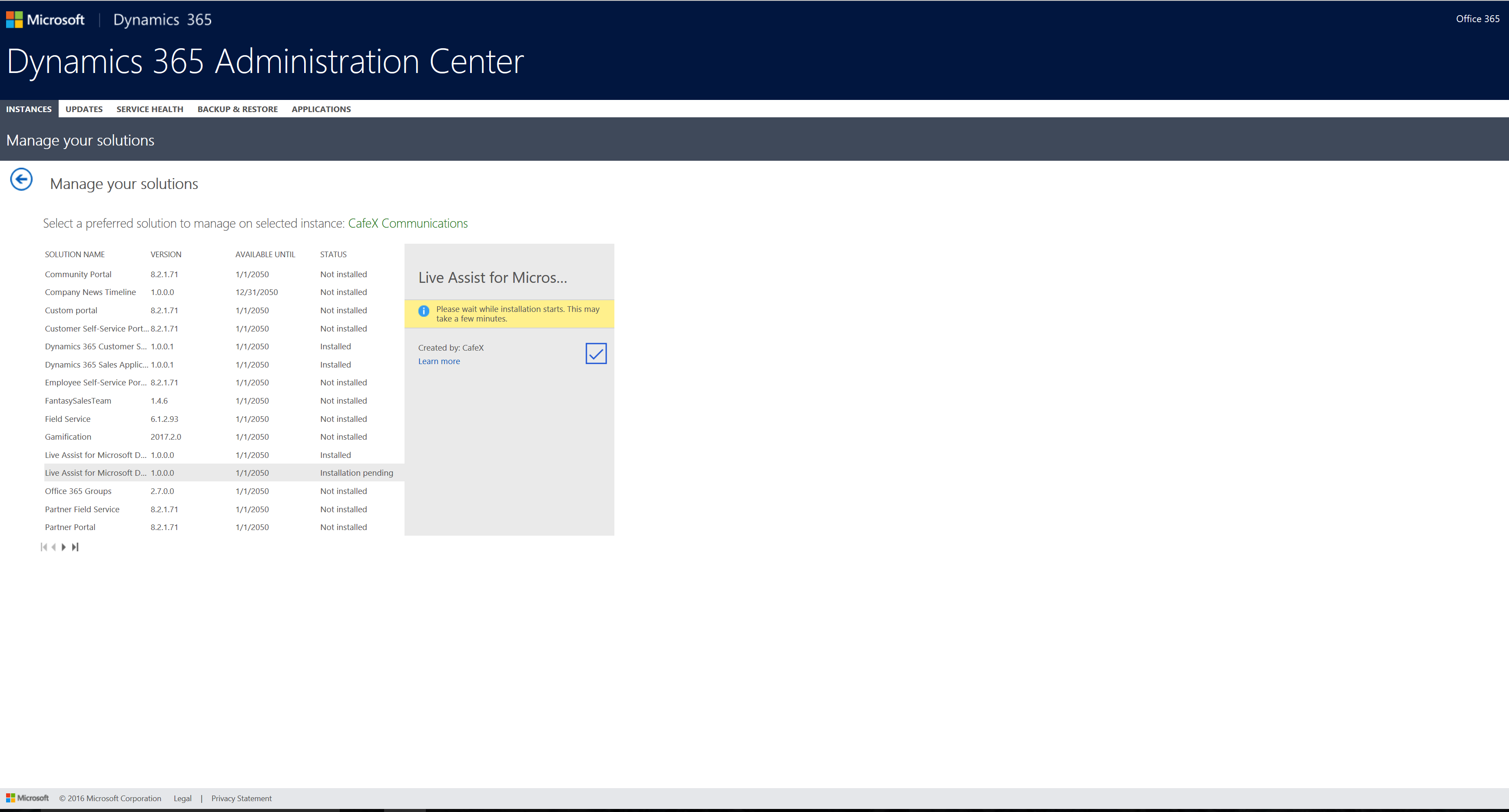 When provisioning completes, the status will move to "Installed", and the primary contact will receive a confirmation email.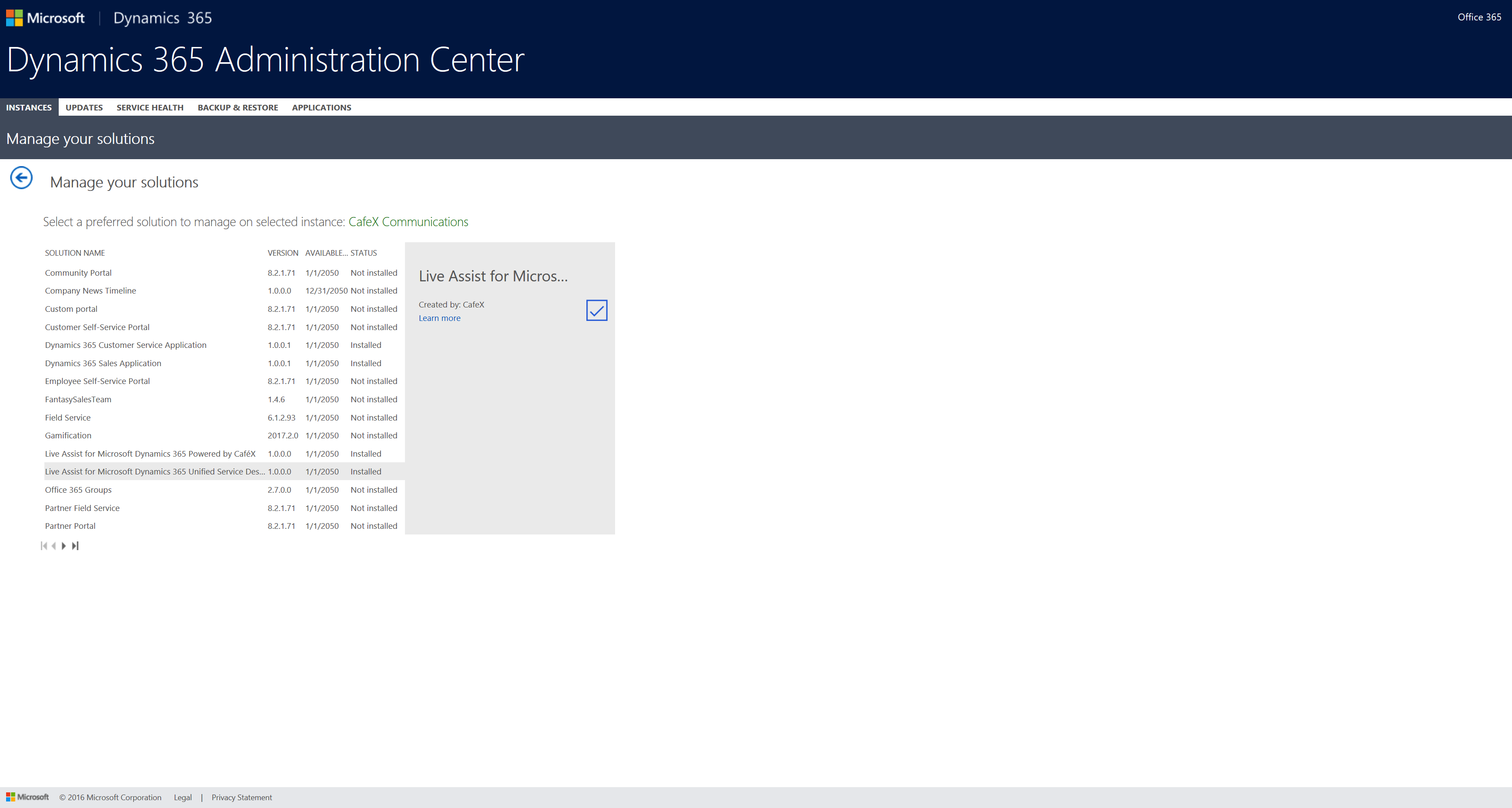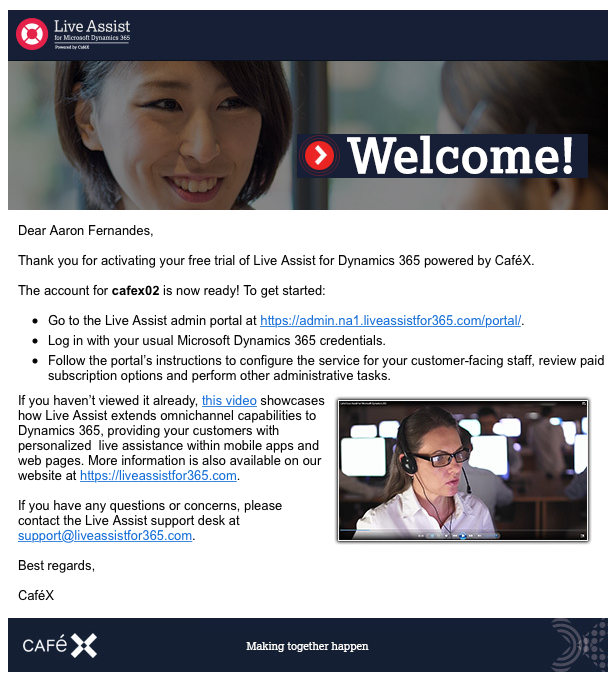 Now, an agent - provided they've been granted with appropriate USD Security Roles - will be able to log in to USD and see the Live Assist widget on the righthand side.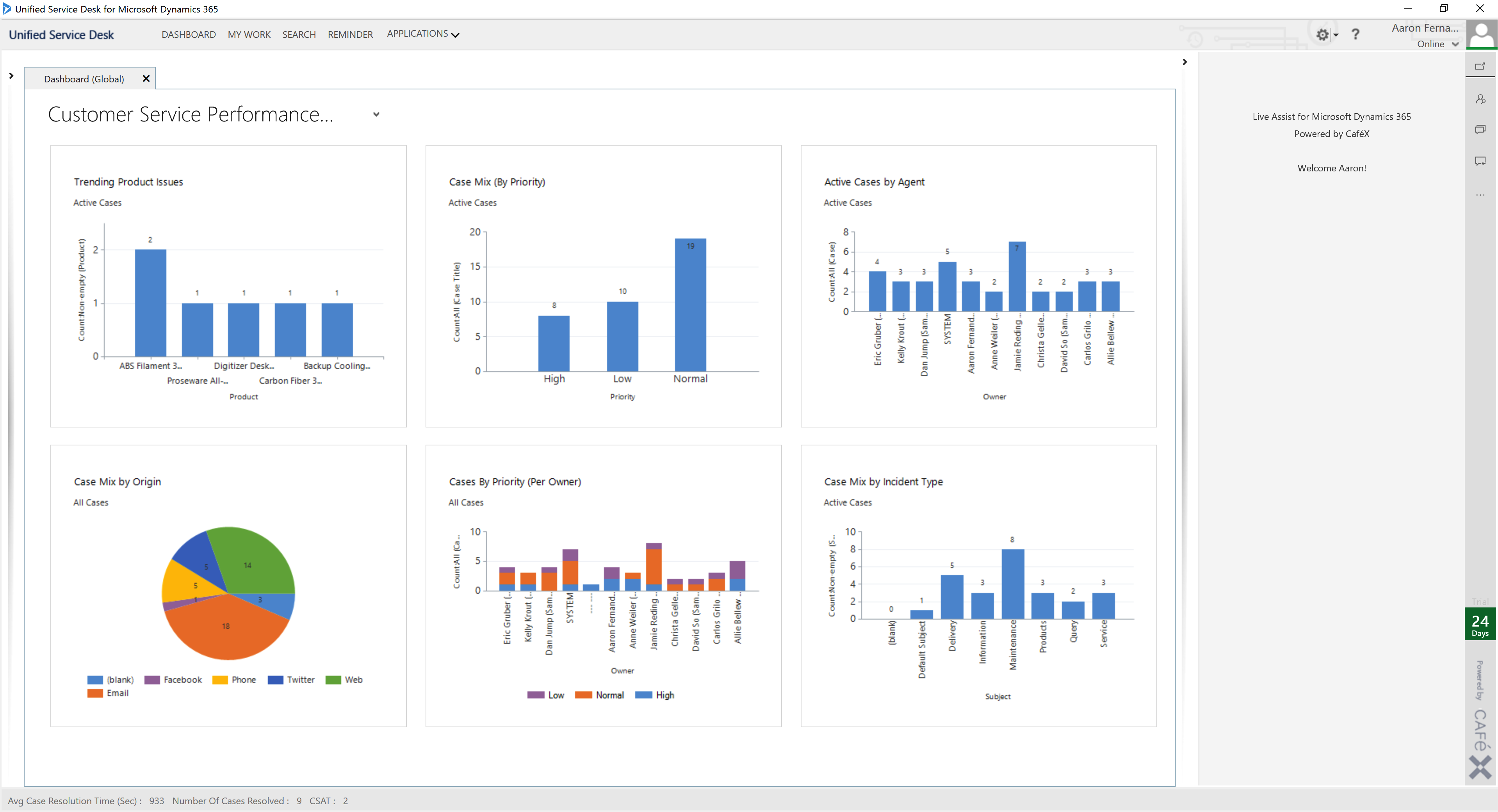 Note: If you are installing to an extended USD, see: Issues installing CaféX Live Assist into existing extended USD environments