When a chat request comes in, it is either authenticated or unauthenticated. If the chat request is authenticated, then Live Assist knows exactly which contact record in Dynamics belongs to this chat customer.
Contact information loads by clicking the visitor's name in the Agent Application, as in the following example: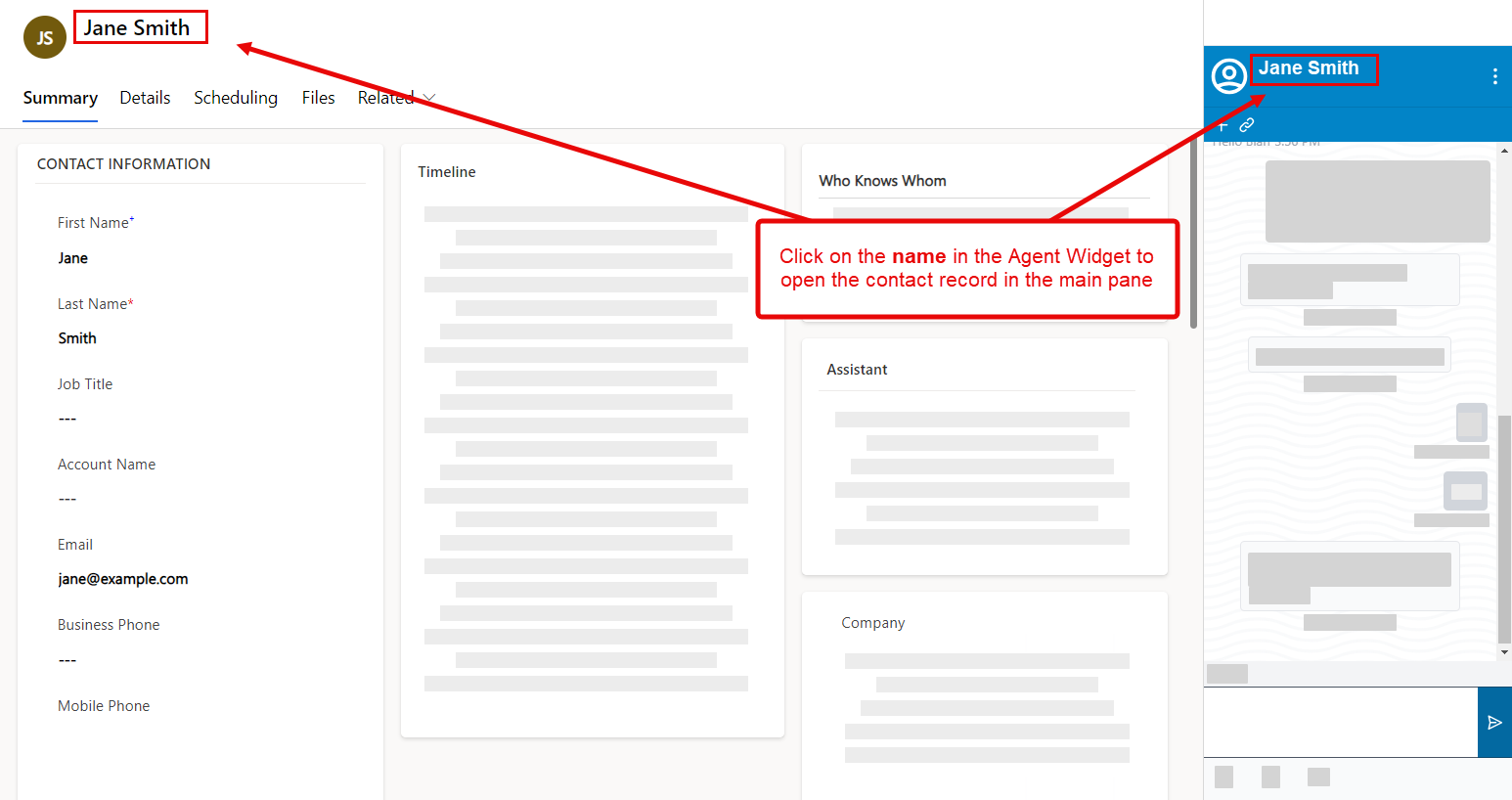 Handling Unauthenticated Visitors
If the chat request is unauthenticated, then Live Assist cannot know the contact record to associate with the Chat Activity. However, Live Assist collects some identifying information, such as first name, last name, from a pre-chat survey, if you use one. The visitor's name appears at the top of the Live Assist widget, but clicking on the name will not bring up a contact record. Instead, Live Assist will prompt you to utilize the Chat Activity feature to access information collected during the pre-chat survey.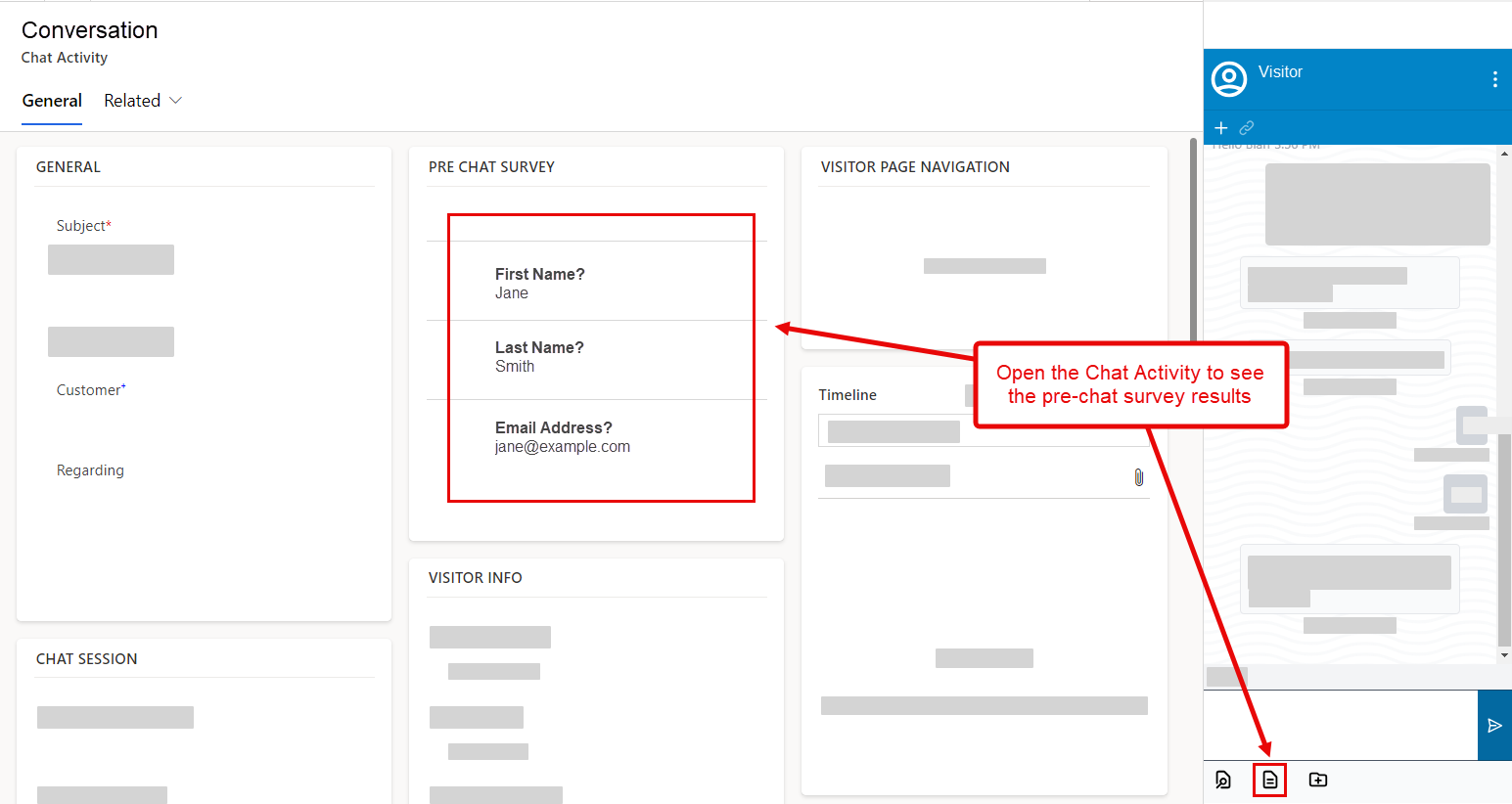 See also: Agent UX—Associate CRM Contact with a Chat