A history of chat activities is available in Dynamics 365.
To start, go to the dashboard dropdown, and under My Work select Activities: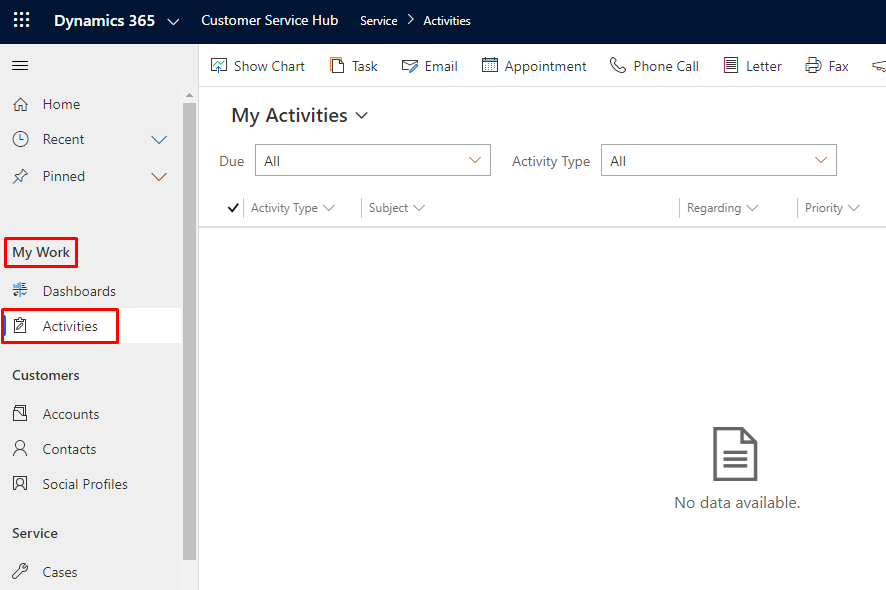 This brings you to the Activities page, normally filtered on My Activities:

To view all chat activities, click the down arrow next to My Activities, then All Chat Activities: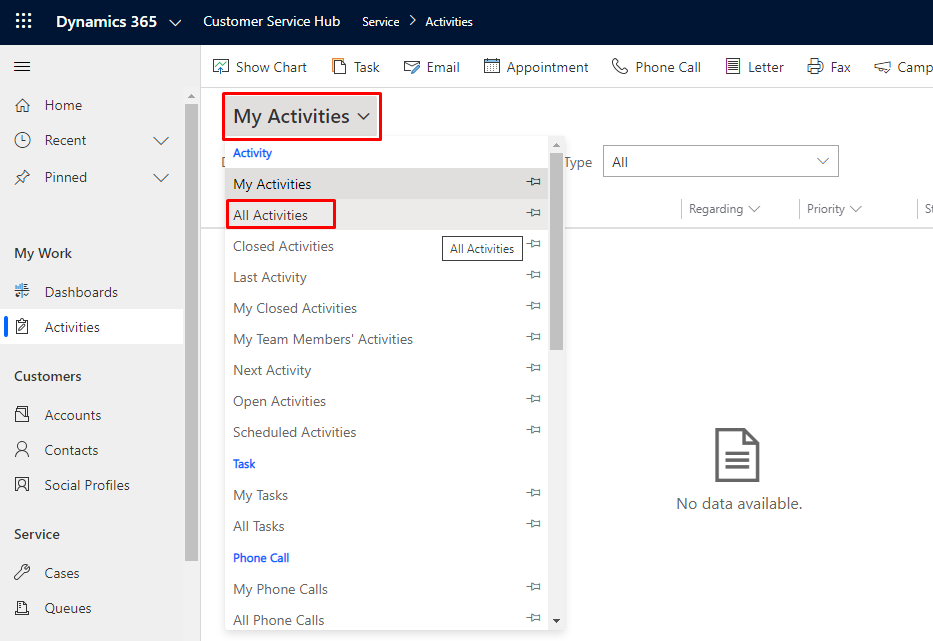 This then shows all chat activities: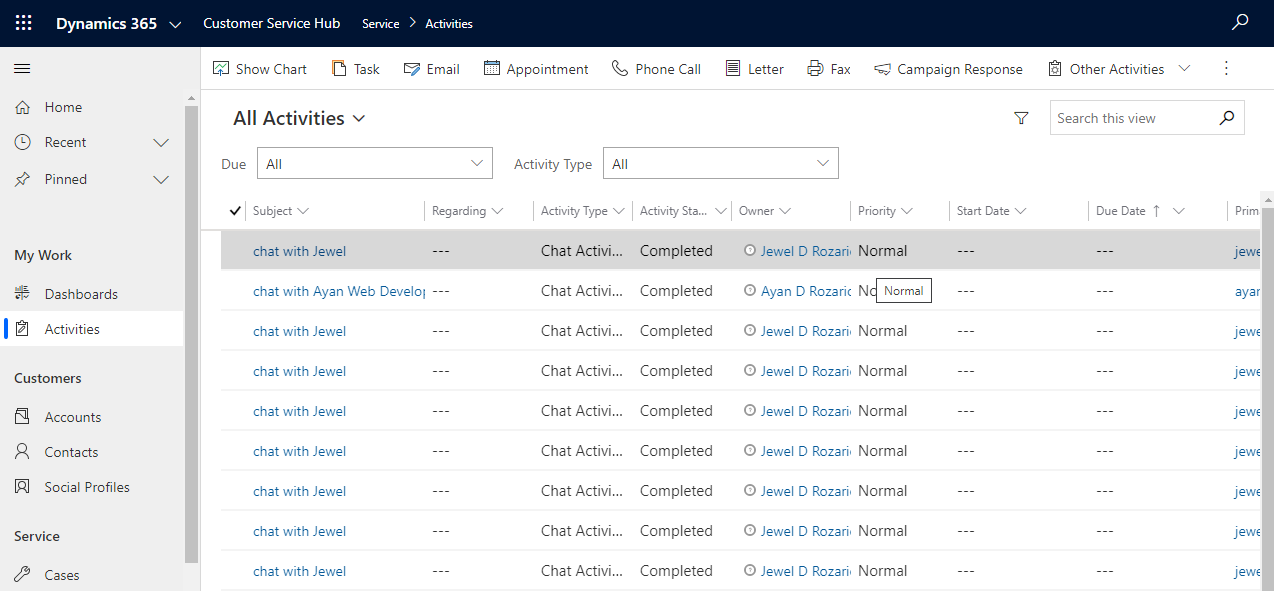 Clicking on a record shows details about the chat activity: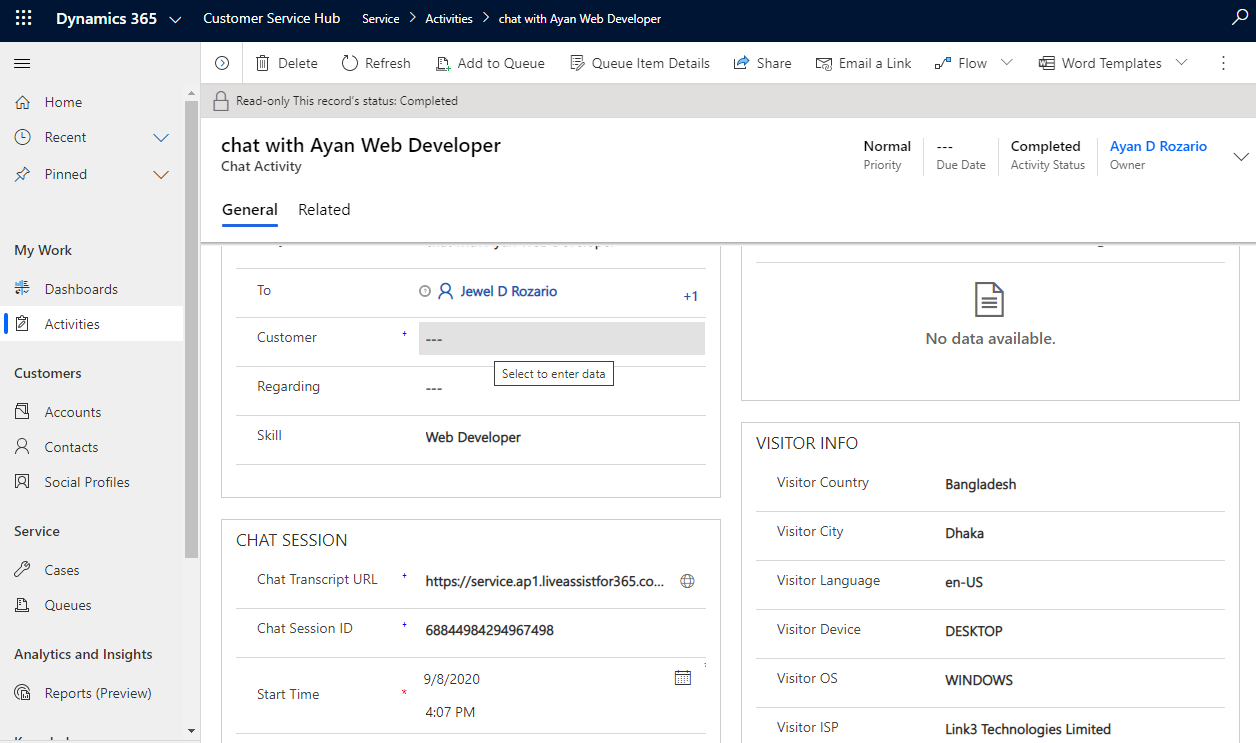 Included on this page is a Chat Transcript URL. This shows the full transcript of the chat between the agent and customer in a new window: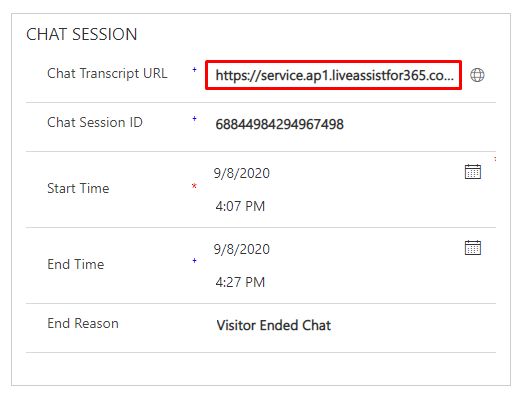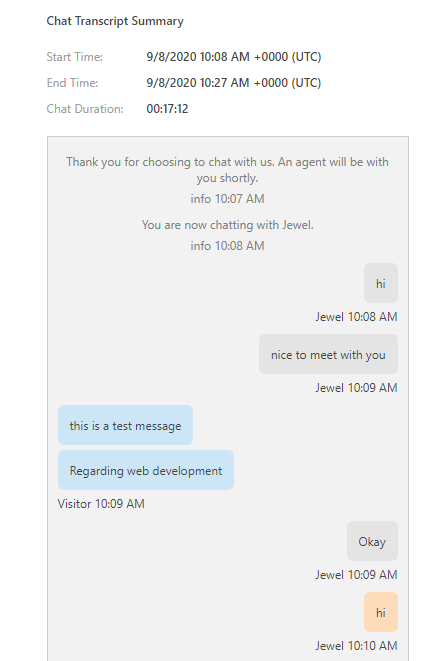 Important: Chat transcripts do not appear in this display during live chats — transcripts are appended after a chat has completed.
For more information on chat transcripts and how long they are stored for, see:
Will all chat transcripts be stored within Dynamics 365?