Step 1
Navigate to the Live Assist Admin Portal by choosing Service and then selecting CaféX Live Assist in the Microsoft Dynamics CRM.

Step 2
In the Live Assist Admin Portal click on the "Buy" button in the upper right and this will take you to the Billing Portal.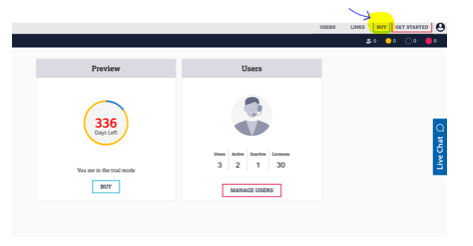 Step 3
Once in the Billing Portal there are 2 choices: New Quote Reference # or New Subscription.  The New Quote Reference # option applies when the purchase has been made via a purchase order; the New Subscription option applies otherwise and allows for self-service purchase via credit card.
New Quote Reference #
If you have the New Quote Reference number from your CaféX Sales Representative, you can proceed to the next step.  If you do not, please contact your Sales Representative to obtain this number.

Click on the 'New Quote Reference #' link:
This step applies to Purchase Order transactions only.  You will be asked to enter the Quote Reference #. For Example: Acme_170525_3. Click the submit-button.  If the number is incorrect you will get the error message "Account not found for PO" and you should reach out to your Sales Representative to ensure you have the correct information.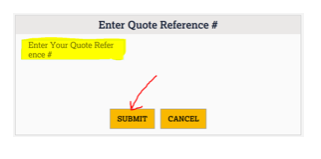 You will then be able to see your new Entitlement - see below.
New Subscription

For New Subscriptions a credit card will be required. Click on the New Subscription tab and complete all areas of the form and select "Continue" to enter your billing information credit card details.
Additionally, if you don't want to pay with a credit card you can select "Other Form of Payment" to request an offline electronic payment method.

Your Entitlement
Click on the Entitlement option and you will see your available seats for your tenancy.  You can assign licenses to an organization making them Available. Once you activate the seats, by creating Live Assist users, the License will move from Available to In Use.
See Also: