Every agent, supervisor and administrator with access to CaféX Live Assist for Microsoft Dynamics 365 requires a named user license. To assign licenses, go to the Live Assist Administration Portal and click 'Buy'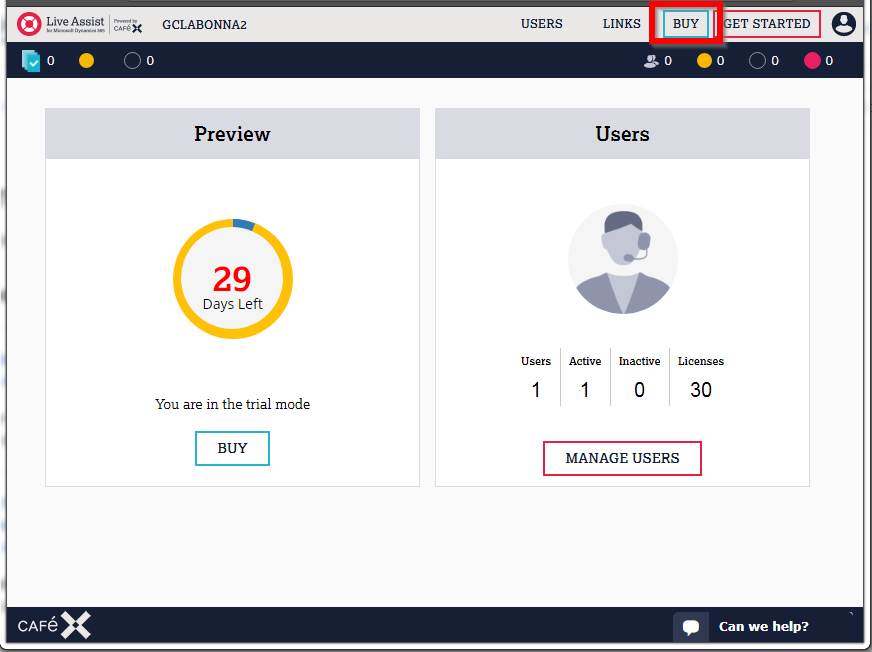 Go to entitlement and Assign your Available Seats (Red) to an organisation by adding them to the Blue Available box in your organisation, then click Save: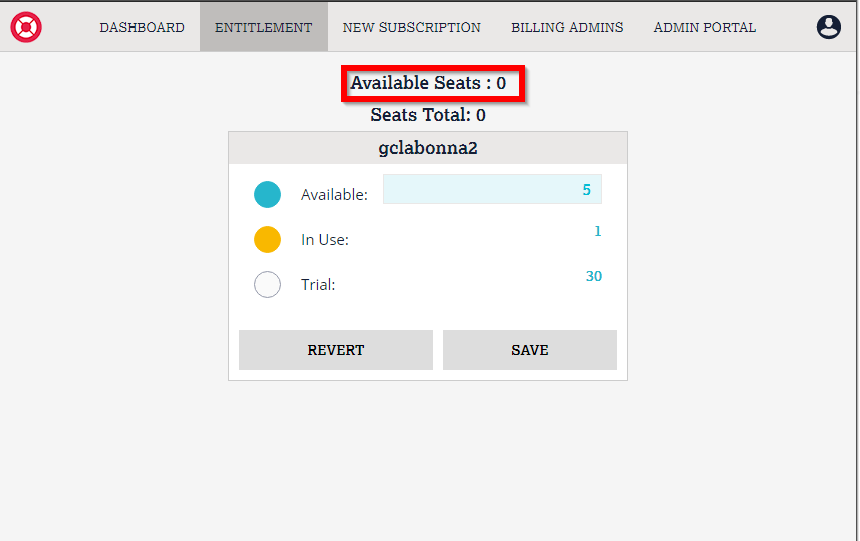 This should now Apply Licenses from your subscription to the chosen organisation, allowing your users to make use of these licenses.
Allocating Sufficient Licenses before ending a Trial
Currently, when Licenses are applied to a Organization under Trial, the Trial period will end.  It is recommended to ensure that enough licenses are applied to cover the existing users which have been allocated seats during the trial.  Alternaitvely, the allocated users can be deallocated via the Admin Portal prior to applying the licenses, to avoid a situation where more seats are in use than available licenses.
Assigning Licenses after a Trial has expired
It's currently not possible to access the Billing Portal once your Trial has expired.  This means that if you have purchased Licenses you will not be able to allocate them to your Organization.  In this eventuallity, please don't hestiate contacting CaféX Support and they will happily extend your trial, so you can administer your licenses across your tenancy.
Assigning Licenses Across Multiple Organizations
Licenses are applied at the Tenancy level, meaning they have to be allocated to each organization.  Further details can be found in the Billing Portal Article .