Getting Started
Once you've installed Live Assist and created some users , you may be wondering where to go next.  The "Getting Started" tab in the Admin Center is a good place to start.  Here, you will find a wizard that steps you through the process of enabling Live Assist chat on your website.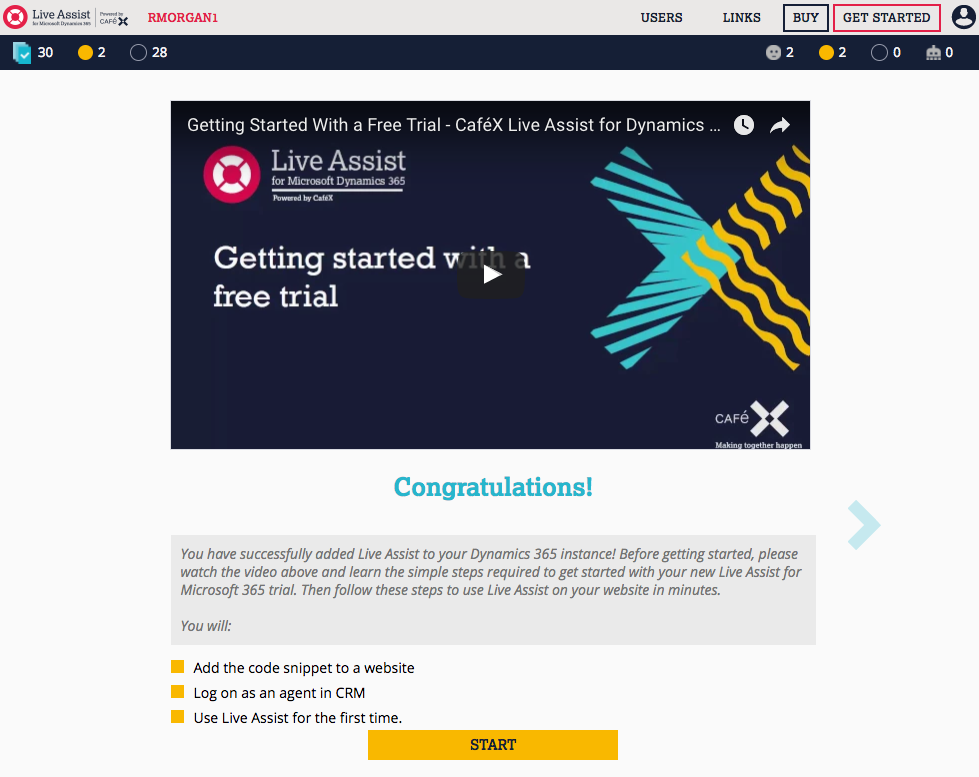 Add the Embed Code
If you advance to step 2, you will see instructions on how to use the embed code.  We refer to this process as "tagging" your site.  A tag contains a small amount of JavaScript code that will run on your website and interact with the Live Assist servers. You should tag all of the pages where you might want to engage a user.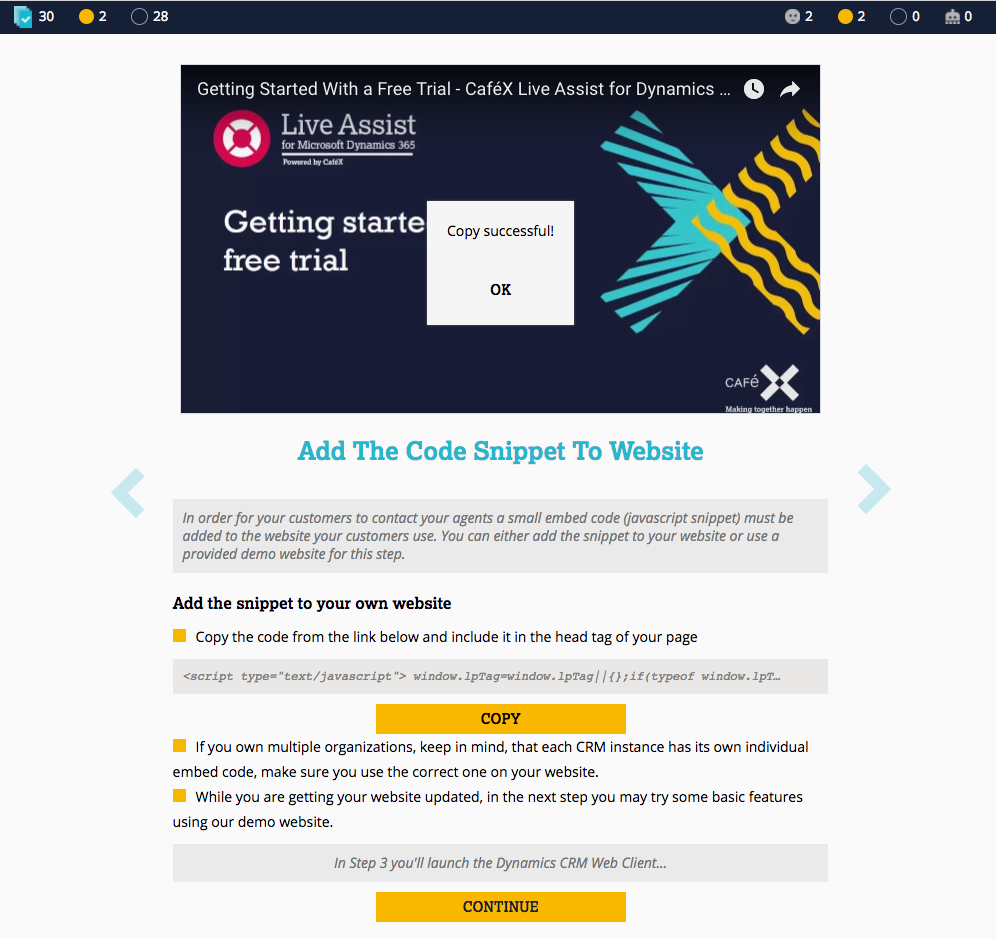 Click the blue "Copy" button to copy the tag to your clipboard.  Tip: you may want to store it in a text file, so you don't have to keep coming back.
Paste the tag in the HTML source of all the pages you wish to enable with Live Assist.  We recommend doing so within the <head> element.
For more detailed steps, watch the video: Adding Live Assist to a web page.