In Live Assist, the user of an application can share the screen of their tablet, smartphone, or browser apps with an expert. By seeing the user's screen, experts gain more knowledge of the problem at hand and are able to provide guidance through to successful resolution of the problem. You can mask sensitive information fields and regions of a web page or application, to prevent the agent from viewing this content.
The expert can also control the app or website of the user through a simple point and click. The remote control allows the adviser to navigate through menus, jump to specific information, or walk the consumer through an important process. The expert can complete forms on behalf of the consumer, and move the video window to prevent it from obscuring elements of the screen.
Unlike most co-browsing technologies, Live Assist does not share the Document Object Model (DOM) between the user and the expert. Live Assist uses unique technologies to ensure that inconsistencies between browsers are not encountered during a Live Assist session. Mobile DOM-based screen sharing does not work effectively with native apps, but through Live Assist, experts have a current view of the consistency of the end-user experience across mobile devices and browsers.
Co-browse session: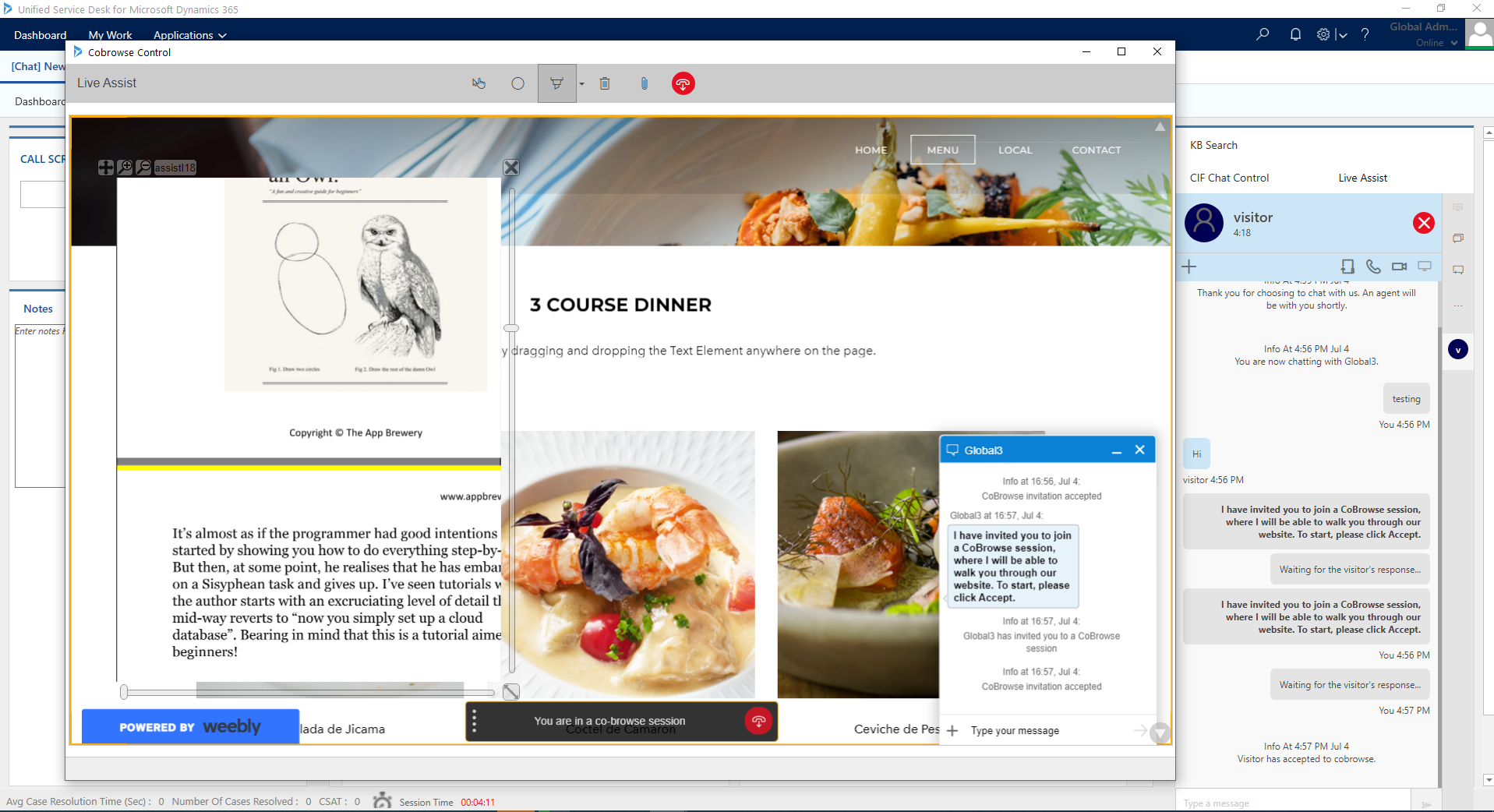 See: Mask HTML elements during co-browse