The features specified in this article are available as of Live Assist for Microsoft Dynamics365 version 3.0.0.  The functionality may not be the same, or even available in a prior release.
It is possible to use a limited range of HTML tags when constructing Canned Messages.
Canned Messages are created as Predefined Content: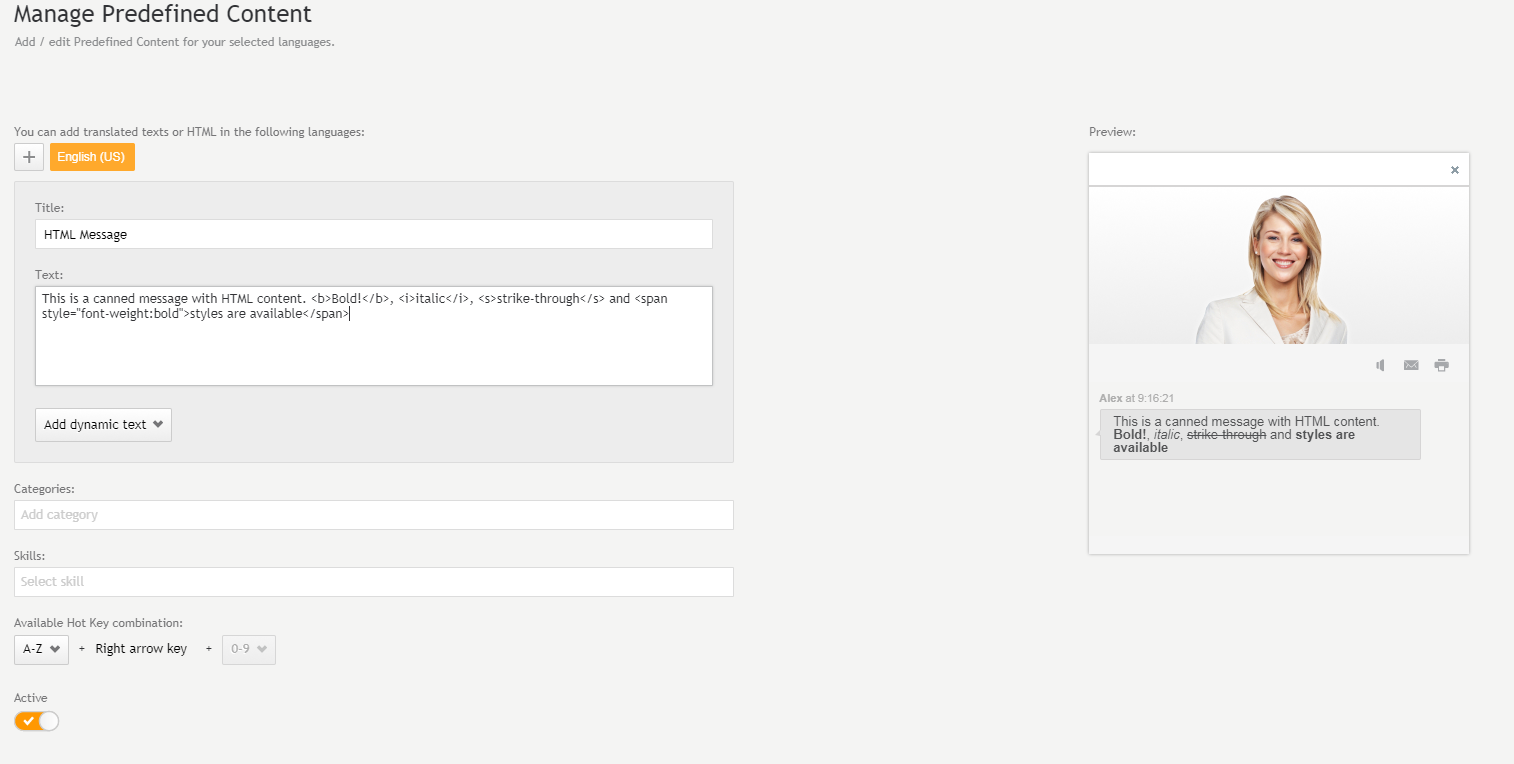 You can see a preview of message received by the visitor on the right hand side:

This is a canned message with HTML content. <b>Not Bold!</b>, <i>italic</i>, <s>strike-through</s> and <span style="font-weight:bold">styles are available</span>
An Agent can select a canned message by typing /c during an engagement and selecting the appropriate message from the list presented: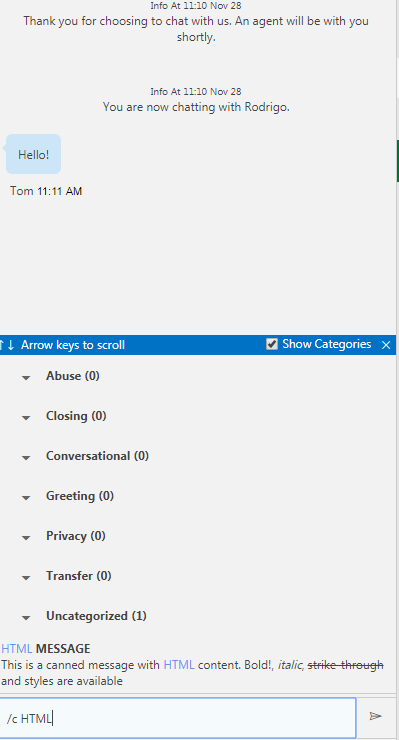 The Agent will see the message including any included HTML:

Important: An Agent is not able to modify canned messages with HTML.  Doing so will cause the HTML to be included as plain-text when sent to the visitor; which is unsightly.  Agents must not modify any Canned Messages that include HTML.
The visitor will see the following message: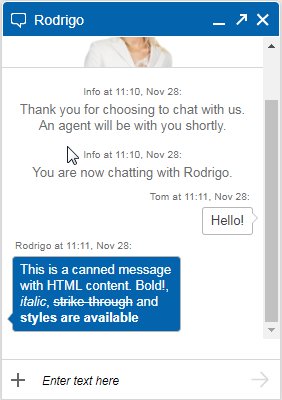 Important: The example shows, you must use the span-tag to make text bold. You cannot use the b-tag to make text bold.
As an Agent, to send a hyperlink in a chat message use the full URL: https://cafex.com.
URLs without a protocol will not be sent as a hyperlink.
Canned messages need to use anchor tags to send hyperlinks.