As thousands of messages are sent every day, Live Assist for 365 keeps security and performance in focus to deliver the best experience for agents and visitors. This article will detail how messages are processed how the content will be presented.
Every message sent by the visitors is analysed, preventing any scripts or code from being executed to the agent. This prevents any kind of malicious link or task from being executed when the agent receives these messages. Messages will be processed as plain text and any hyperlinks sent by visitors will not be clickable by agents, but the URL will still be displayed.
Chat messages sent by the agent are also analysed and sent as plain text. The only difference to visitor messages is that URLs will be sent as hyperlinks and will be clickable to visitors, as agents can be trusted and very often share knowledge base articles and other information sources.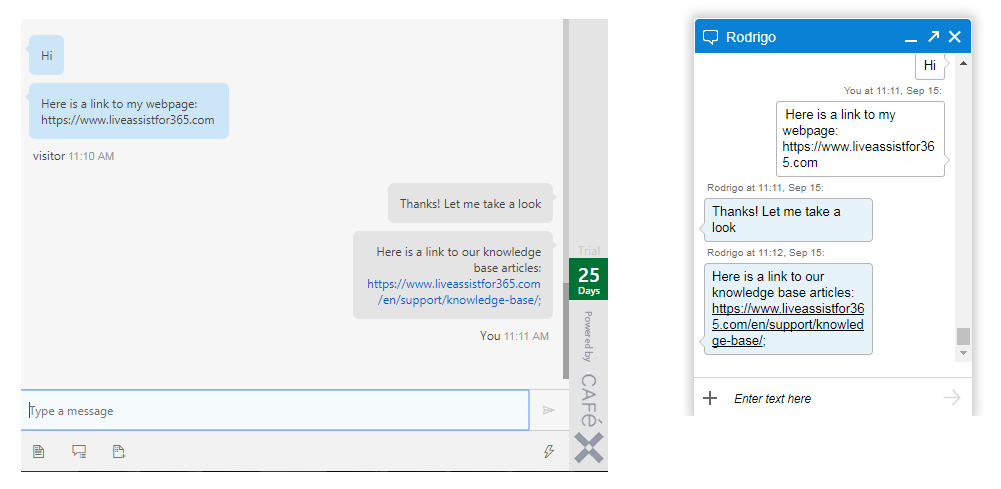 Another security feature is the limitation of the message length: up to 1000 characters can be sent at a time by the agent, while 2000 characters can be sent by the visitor.