Symptom
During a chat, an agent may type '/n' then press enter then clicks any entity (for example: Lead).
An agent using Firefox may click on the chat text field to resume text chat, but find their keyboard input does not appear as they would expect.  The agent may find their input text is focused on the new entity, or does not respond at all.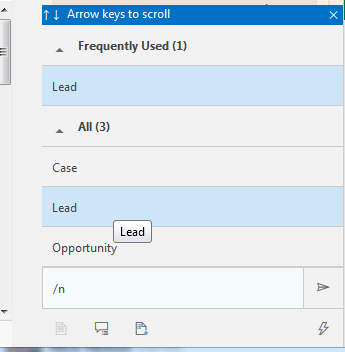 Resolution
This limitation is isolated to the Firefox browser.  The agent may be able to recover the cursor by clicking on the new entity panel on the left hand side.  The agent can then click the chat text field and resume typing.