It has been noticed when creating a case that the timeline may return an error.
Which appears like the following.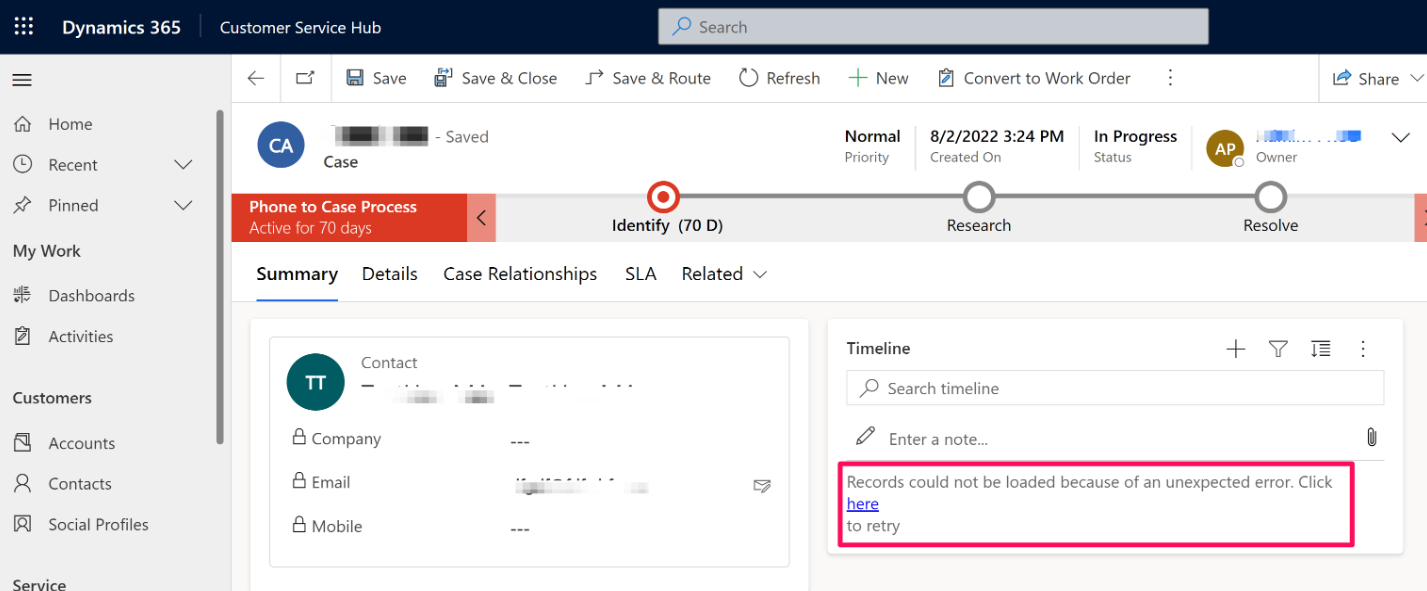 This is a known error and should be fixed by Microsoft in future dynamics updates for more information please see: https://community.dynamics.com/crm/f/microsoft-dynamics-crm-forum/451495/timeline-records-could-not-be-loaded-0x80041103

In order to work around this please do the following in your Dynamics Administrator account.
Login to https://make.powerapps.com/
Open the Case form.
Select Dataverse > Tables > Case



Then under Data Experiences select Forms



Get the name of the form you need to edit.
On this, it was "Case for Interactive experience"
You should be able to get this from the title of the page.


(Your case may have a different form name)



Back in power apps select "Case for Interactive experience"



Disable the "Conversation" property.
Select the timeline in the form.

From the right-hand drop-down menu "Conversation Tabs"
Select "Conversation"
Untick the "Enable" option
Then select "Done"



Save the changes and publish the form.
Select Save > Publish.


The timeline on the "Case for Interactive experience" should now work as expected.

Please contact support if you have any further problems with this.