The Chat Queue Statistics feature collect statistical data about your chat services and you can use the data to measure an engagement's effectiveness. You must enable the feature.
Chat Queue Statistics are available in Live Assist for Microsoft Dynamics 365 from version 3.12 with CRM Solution v3.2.0.1 and later. See: Upgrading to the latest version of Live Assist.
Enabling Chat Queue Statistics
The Chat Queue Statistics is not enabled by default. You can enable it via the Live Assist Administration Portal. See Configure Features.
See Also: Chat Queue Statistics API
Statistics Reports
A report can be retrieved under the Dynamics 365-Custom App -> Live Assist -> Reports - >Chat Queue Statistics.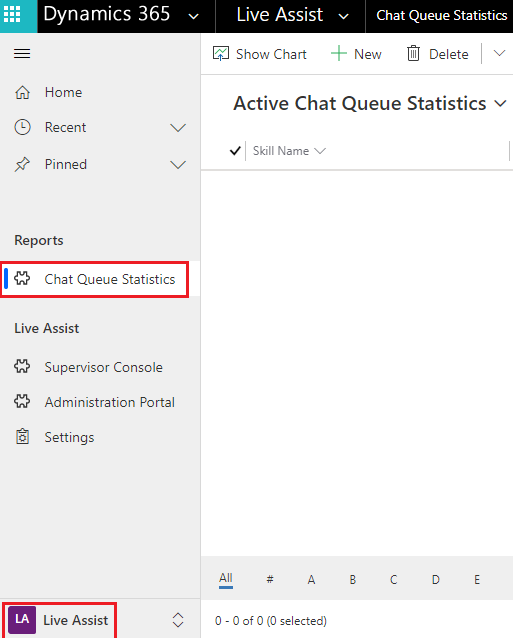 The Active Chat Queue Statistics page lists:
Active Chat Queue Statistics
It is also possible to customize your own views
From the selected view you can review the statistics of each Skill group and export the data into different formats, such as Microsoft Excel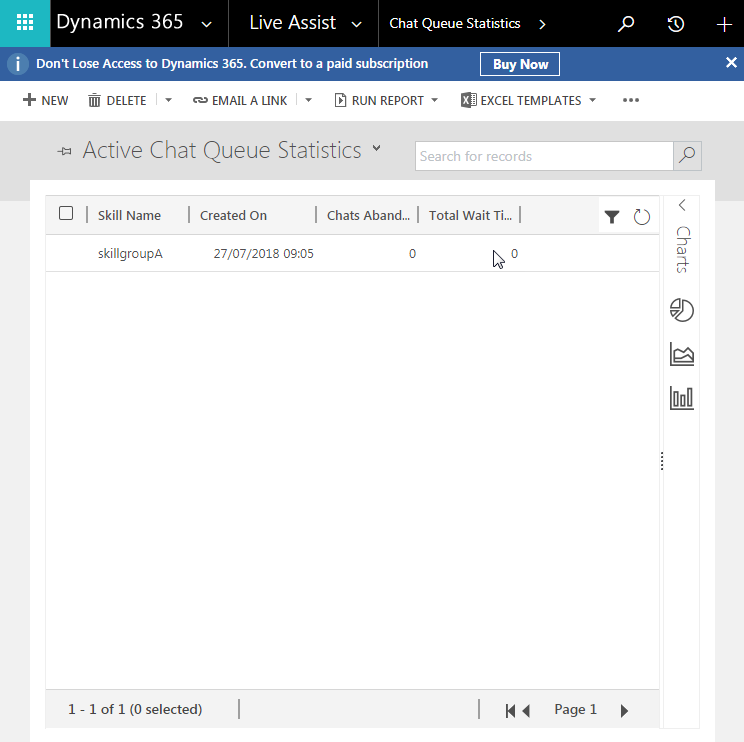 If you select a Skill Group and click 'Edit' you can view the data for the given Window: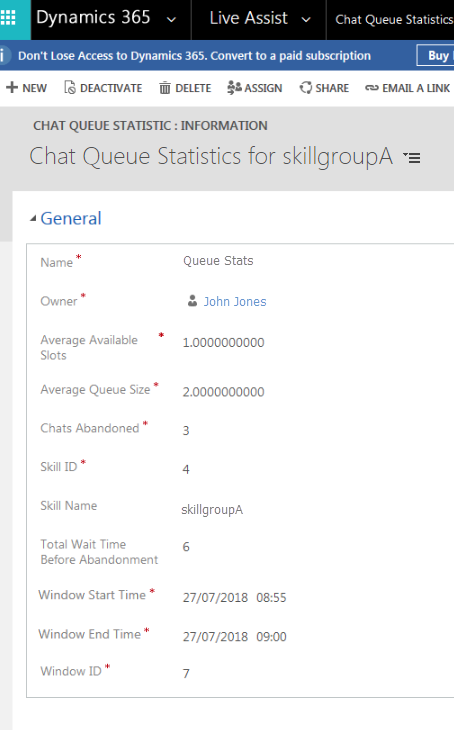 The latest data is collected once an hour and collated and stored in 5-minute windows for each Engagement Skill.
Thus, any events will be recorded within 65 minutes of the window end time.
There is an API to access the Chat Queue Statistics, details of these values and suggested uses of these metrics can be found on the Chat Queue Statistics API article.