Make sure you are signed in to the Portal as the user you registered.

Open the Chrome Developer tools, select the network tab.

Click the Authenticated Engagement to start a Chat.

In the dev tools, select the request to "token?_=<number>" row.

Click the Response tab, the content should be a long alphanumeric string, and copy that string.

If the request is successful and it contains an alphanumeric string in the response payload:

Open a new Tab to

https://jwt.io.
Scroll down the page until you see a section that has two panels:

Encoded and

Decoded.
Just above those panels is a drop-down: ALGORITHM. Change this to be RS256.
In the

Encoded box with the alphanumeric string you copied in Step 3.
In the Decoded box details about your Portal user should appear (see example below).
At the very bottom, just below Encoded, it will likely say Invalid Signature.
Open a tab to: https://<portal>.powerappsportals.com/_services/auth/publickey or https://<portal>.microsoftcrmportals.com/_services/auth/publickey
Copy all of the text on the page into the topmost box of the Verify Signature section on the jwt.io page.
The "Invalid Signature" should switch to "Signature Valid" as seen below.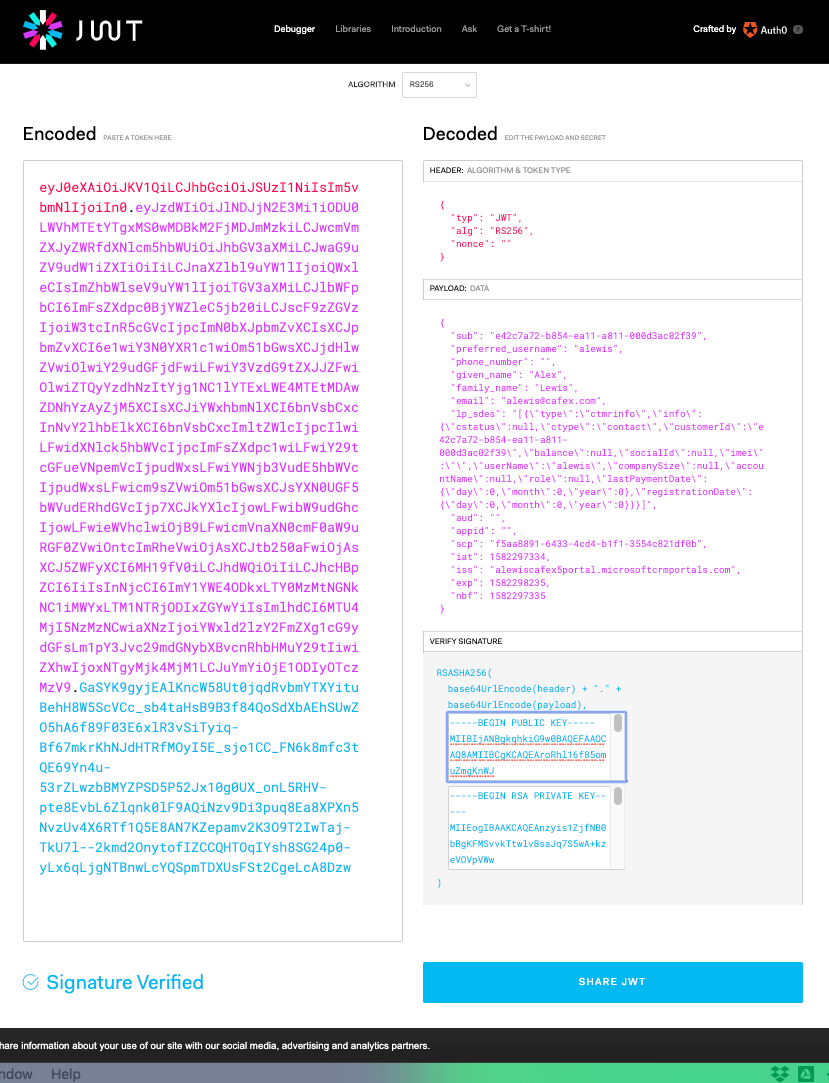 Note: If the request fails, then there is an issue with the Customers Portal and you will need to contact Microsoft.