This article shows the default permissions set on the Live Assist Administrator role within Microsoft Dynamics 365 for the service to operate correctly. If you or another application has made changes to the permissions, you have to change the settings back to those shown.
See: Create or edit a security role to manage access

Core Records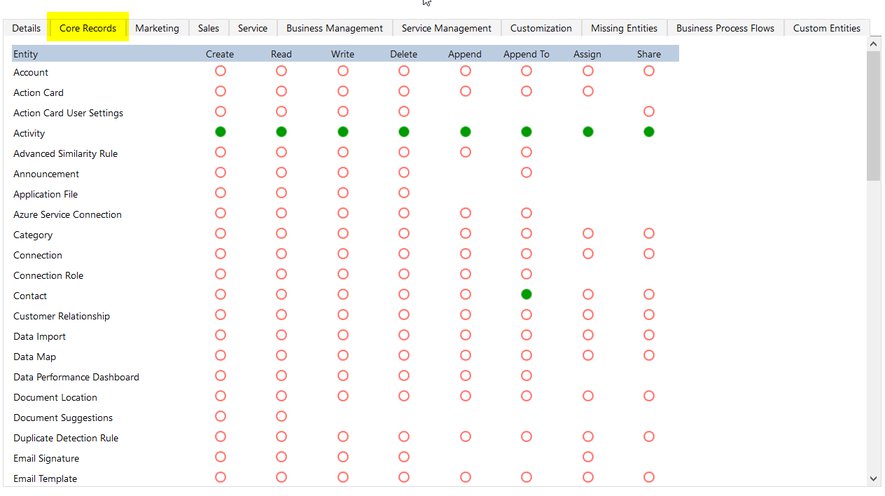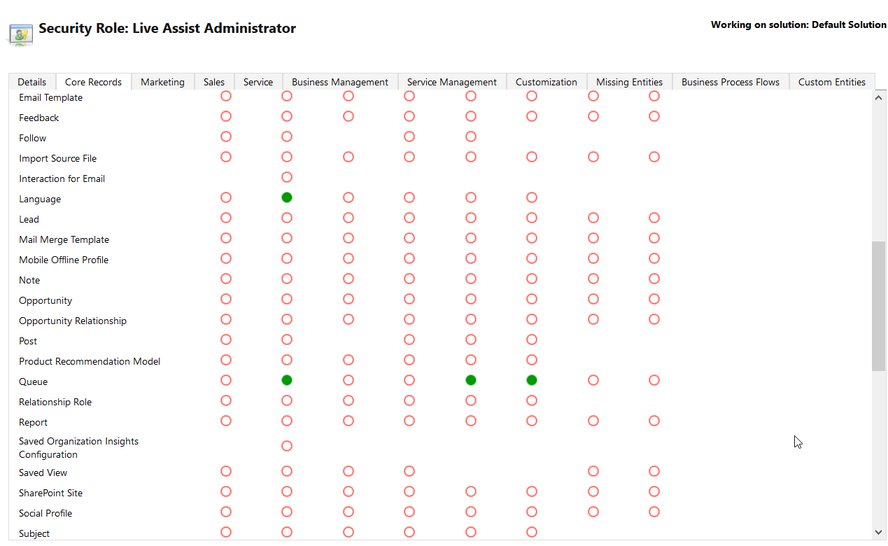 Service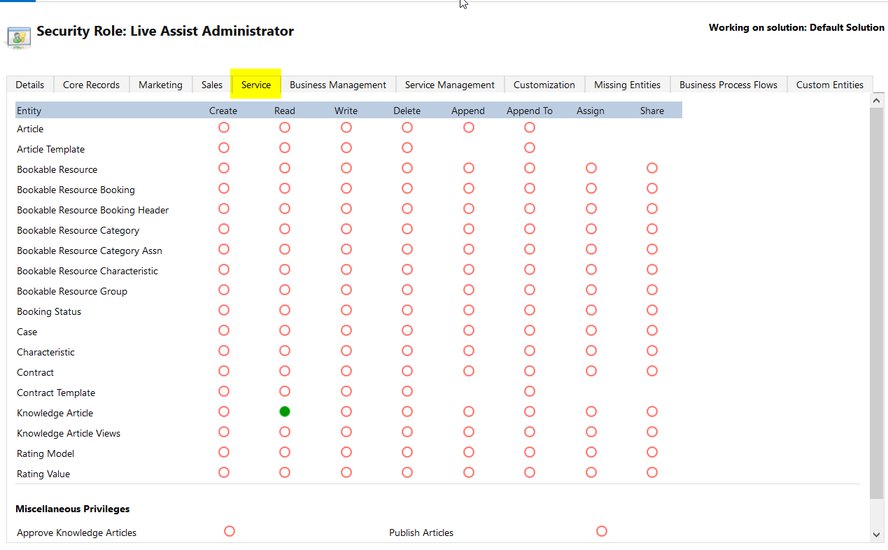 Business Management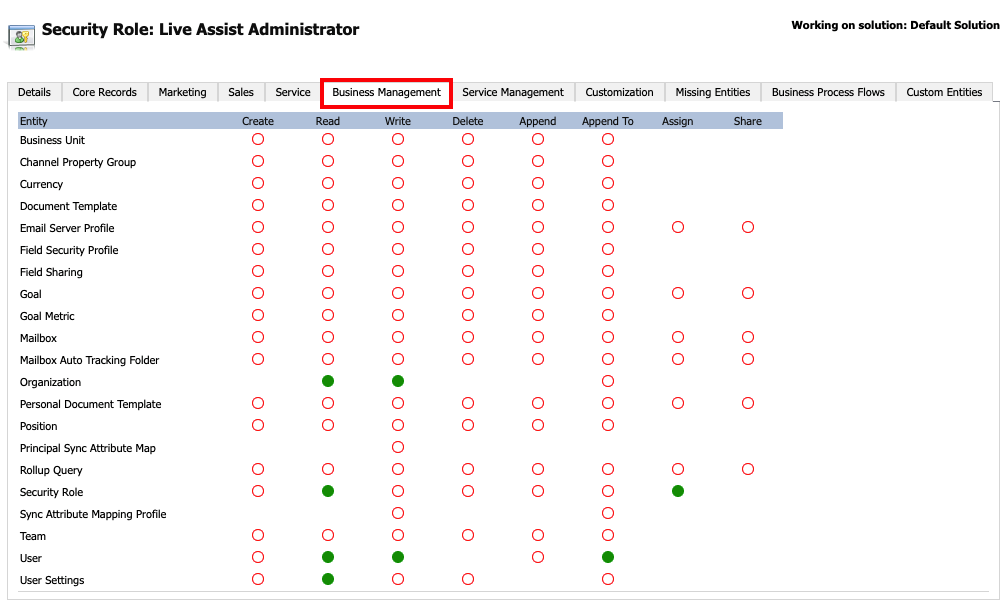 Customization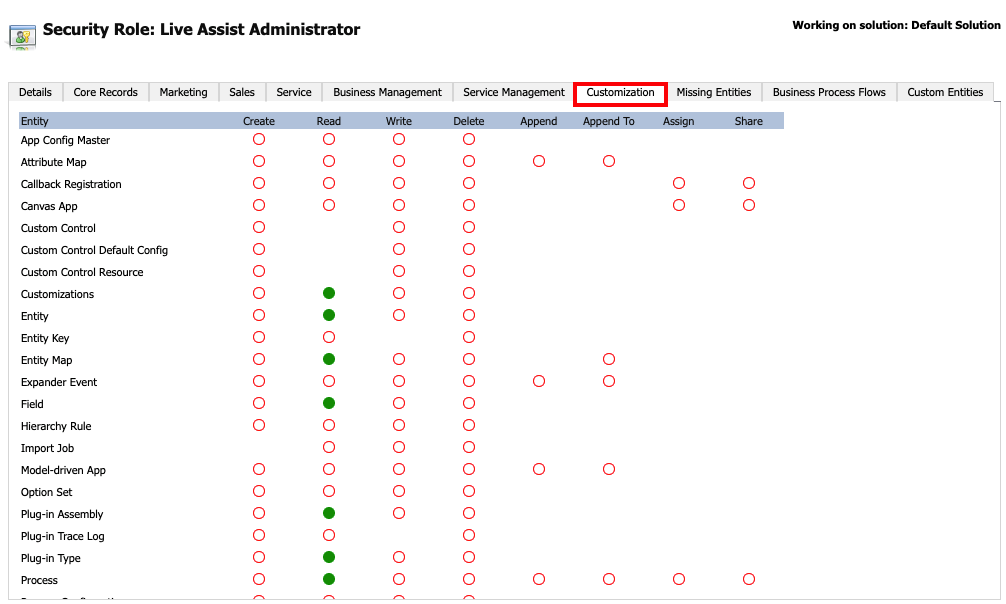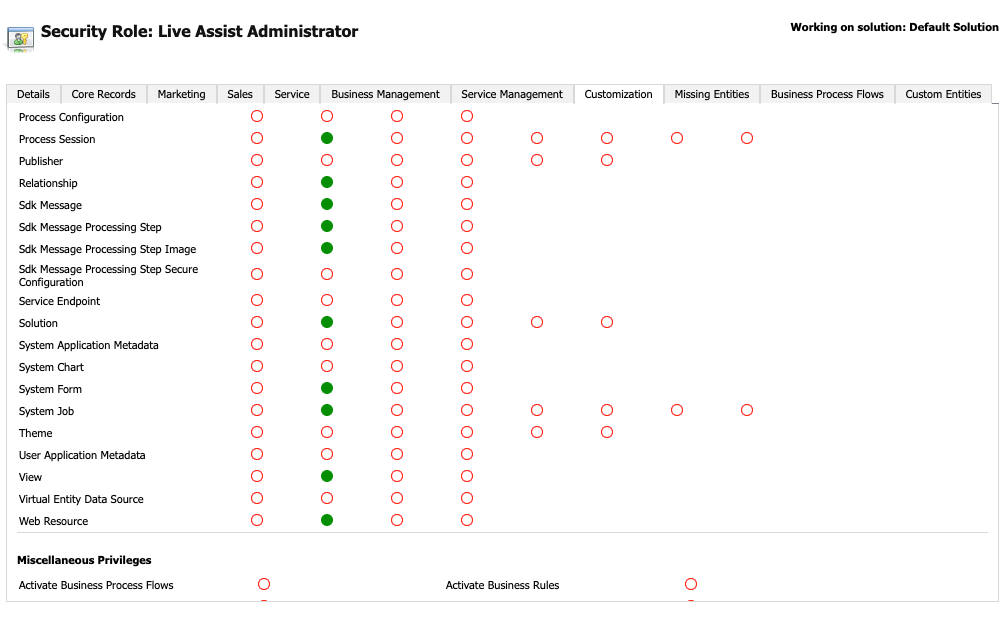 Custom Entities
Note: This is a long list, so where there are no permissions, the list has been omitted. The list is sorted alphabetically, so these gaps should be easy to follow.





For Channel Integration Framework you also need the Channel Provider Read access.

Note: We have also seen this labelled as Provider