The Live Assist Messaging functionalities such as messaging conversations and co-browse may be able to test without the need to configure the Live Assist tag on your website:
1. Login to the Live Assist Admin Portal to be able to access the test links. On the Portal Dashboard, hover on the Get Started section and then click Chat.


2. Click Start.



3. Then hit the Continue button.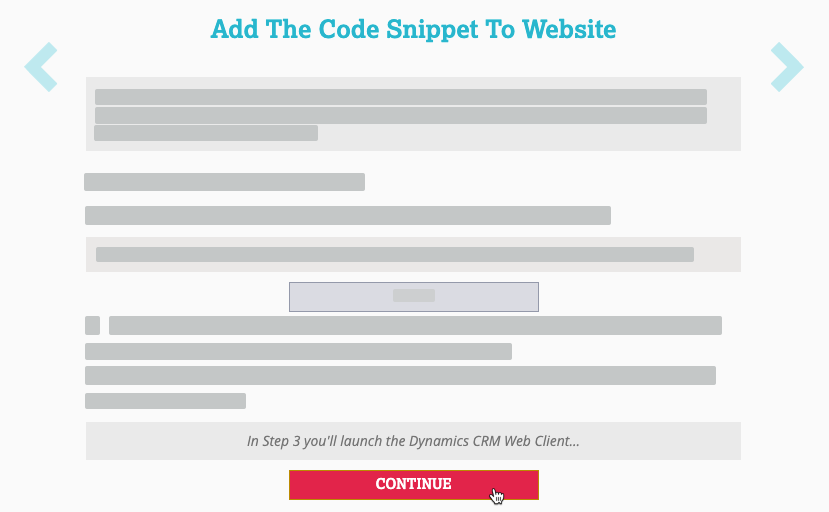 4. Now, click Launch Dynamics 365.

5. In a new browser tab, Dynamics 365 opens with the installed unified interface apps.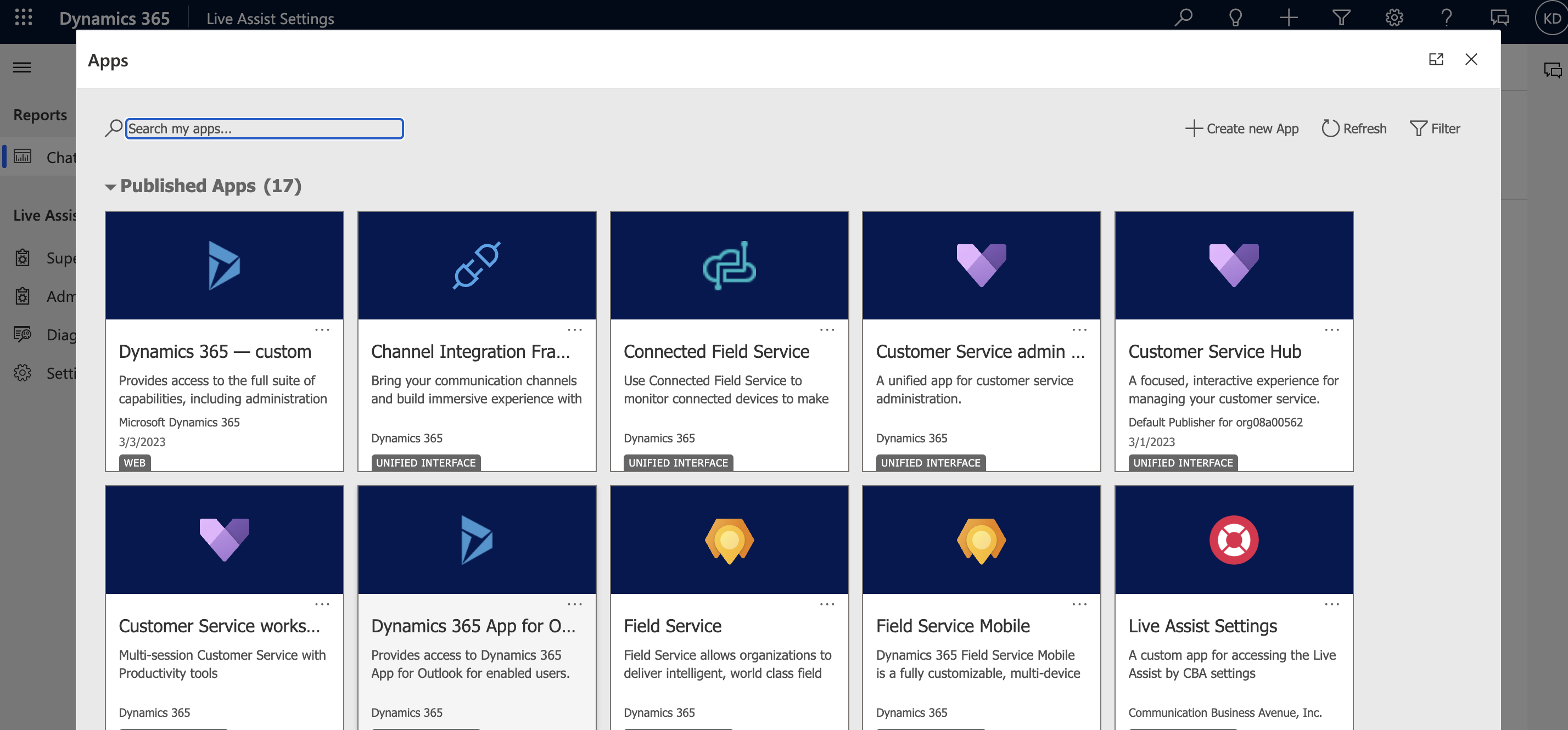 6. Select an application (e.g. Customer Service Hub) to display the Live Assist Messaging Agent Widget on the right side.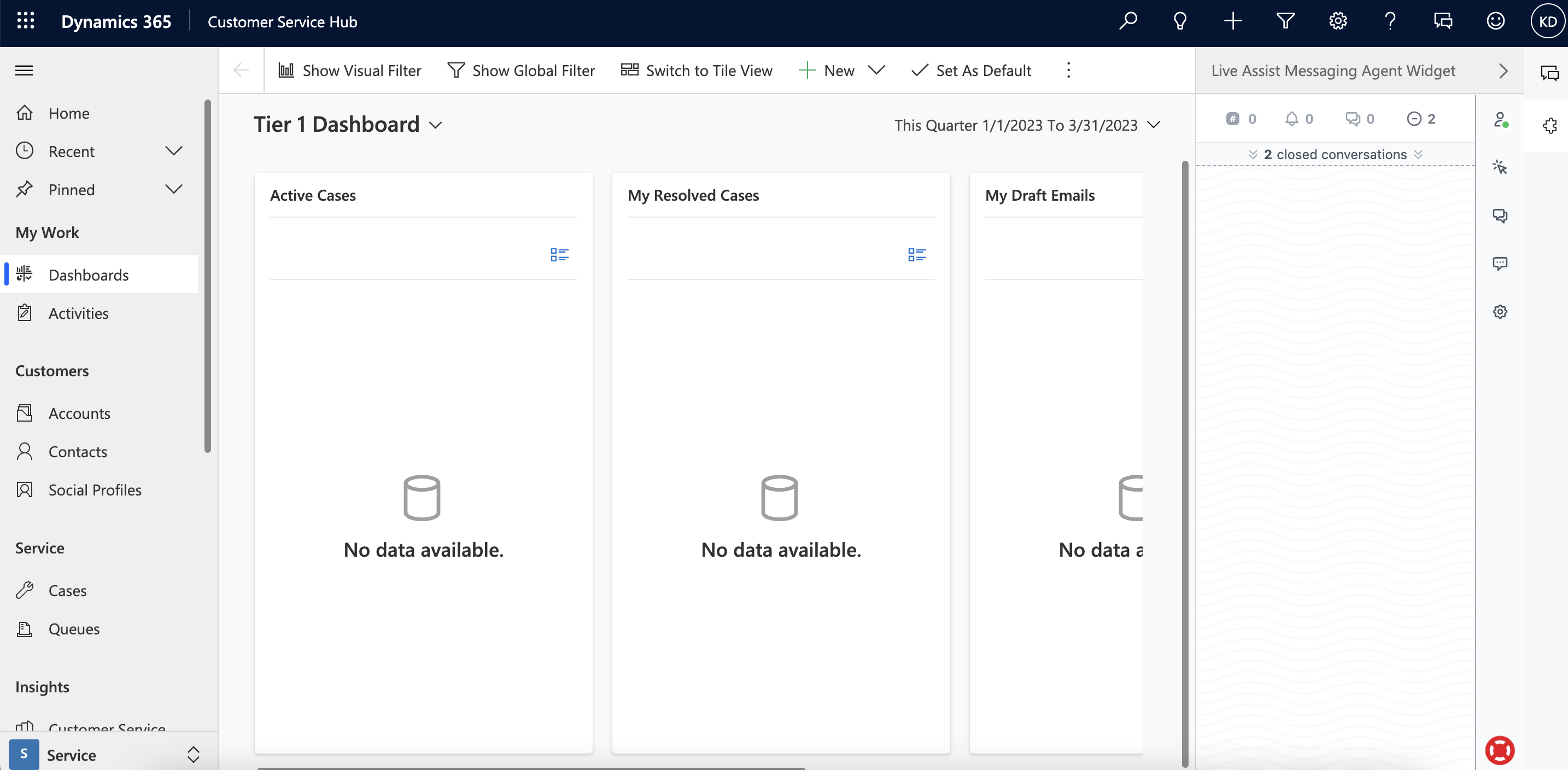 7. At this point, you need to go back to the Admin Portal tab and hit on Demo Site button.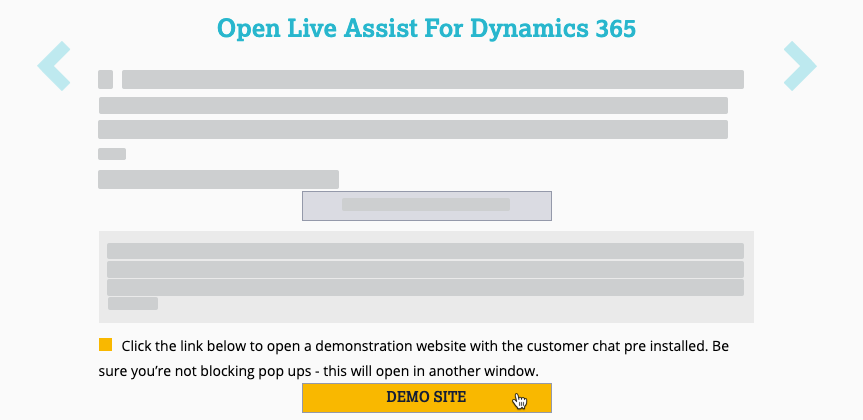 8. The Demo Hotel site will be opened in the new tab. This will serve as a sample consumer page. Your organization's Live Assist tag is automatically embedded into this page. From here, you can interact with your engagements to start a messaging conversation and co-browse with an agent on Dynamics 365.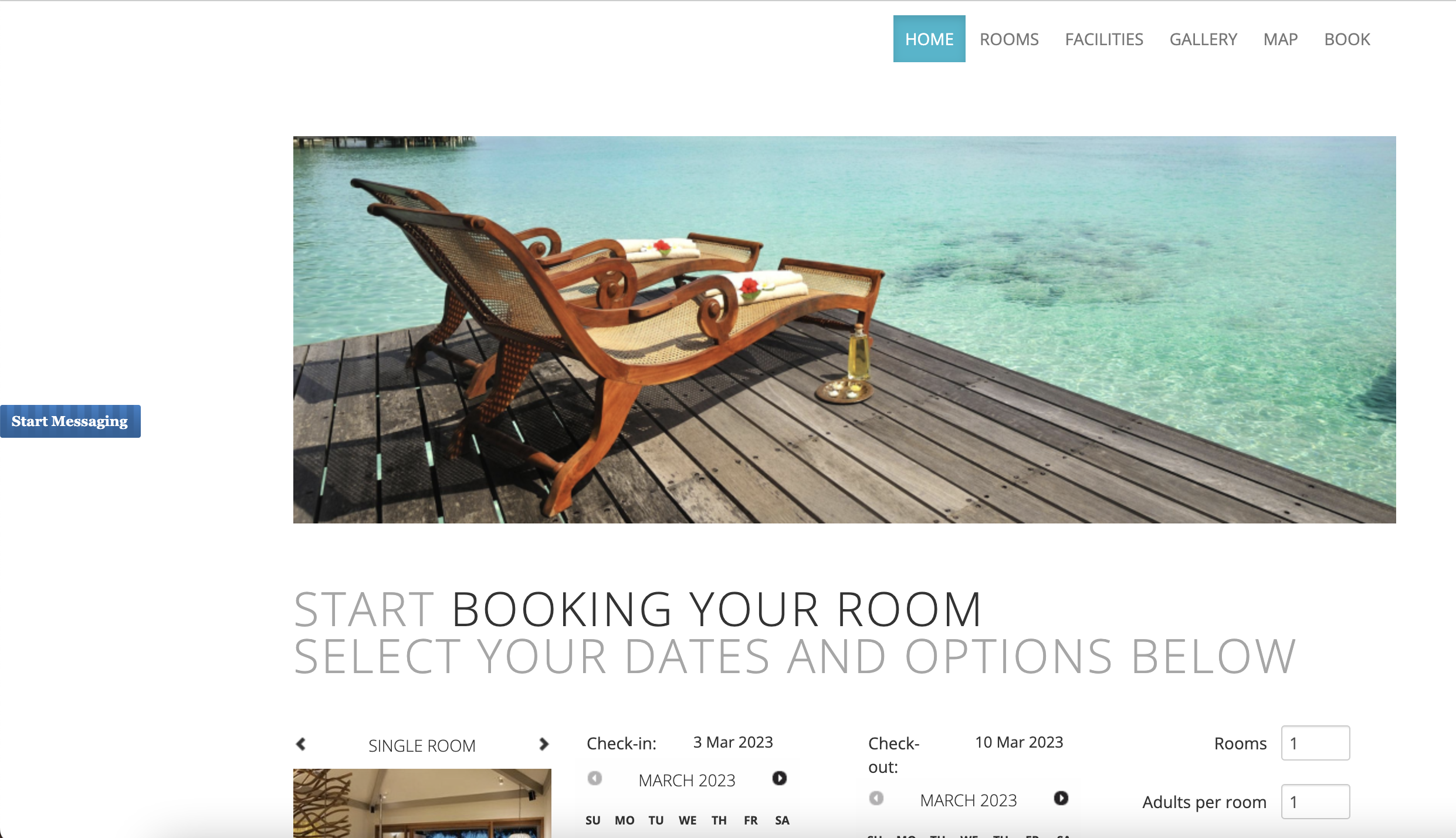 9. In Messaging, it's the user that starts things off by supplying some user input: a message or a question. To be able to initiate a conversation, go to the Demo Hotel site, and click the Messaging engagement to act as a consumer visiting the website. Type a message into the messaging window and then hit the send button once done.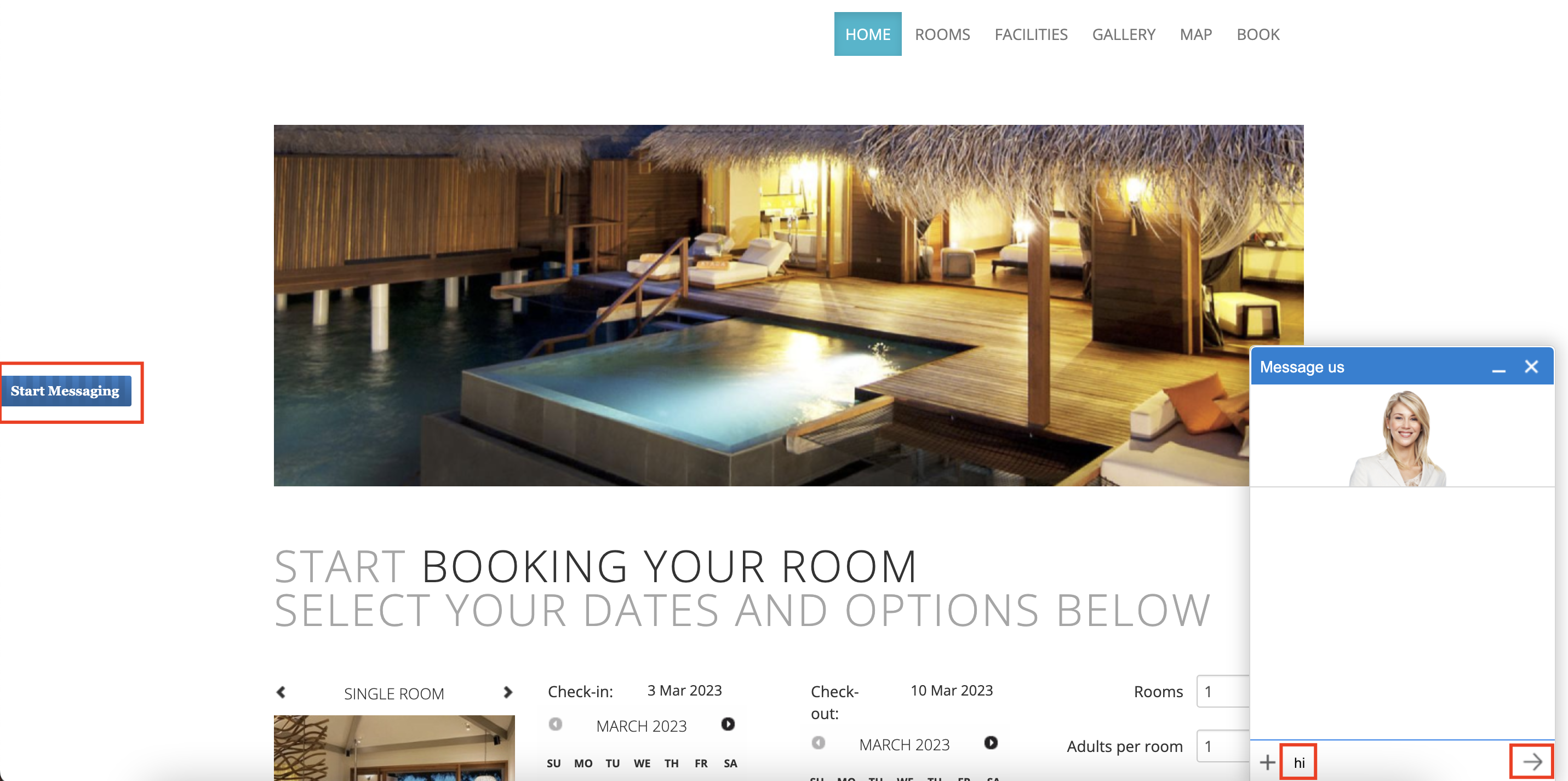 10. In the Dynamics 365 tab, note the new chat alert on the Live Assist Messaging Agent Widget. Click the Accept button to start the messaging conversation.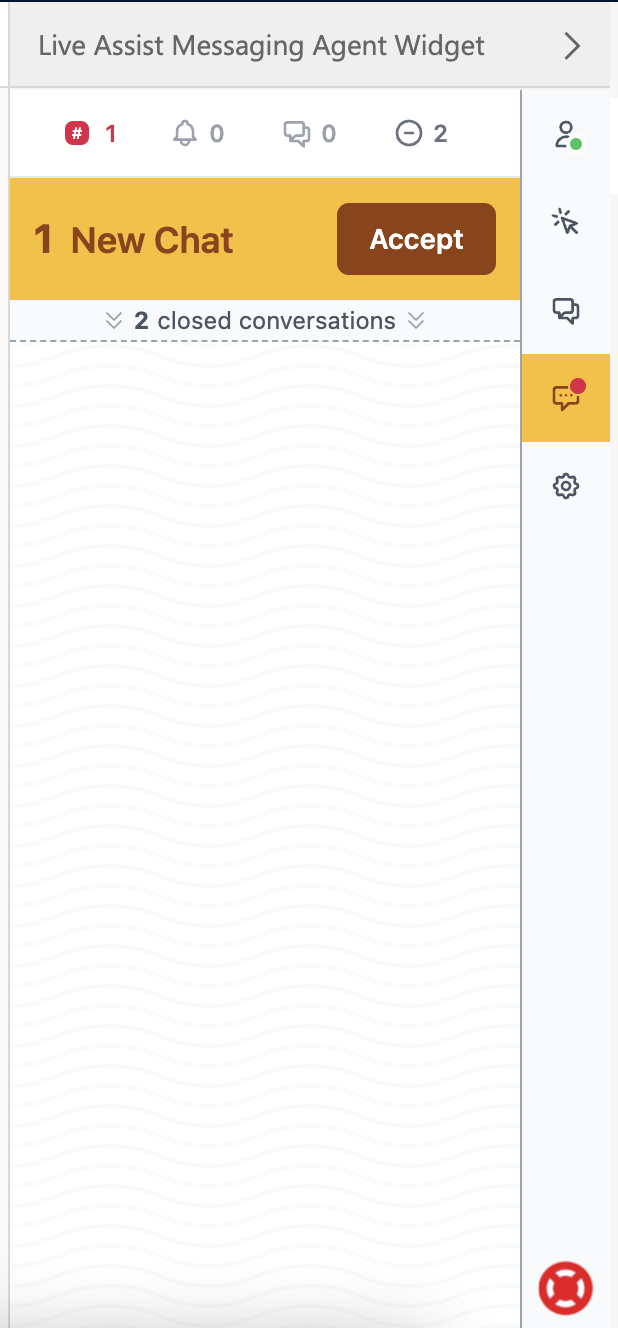 11. In the Dynamics 365 and Demo Hotel site browser tabs, enter comments and replies in the messaging windows to see how a conversation operates between an agent and a consumer.
| Agent's View of Conversation | Consumer's View of Conversation |
| --- | --- |
| | |
12. To see how co-browse operates, click the co-browse icon at the top of the Live Assist Messaging Agent Widget. The Agent Assist window opens, waiting for the consumer to accept the co-browse.



13. In the consumer messaging window, click Accept to start co-browsing with the agent.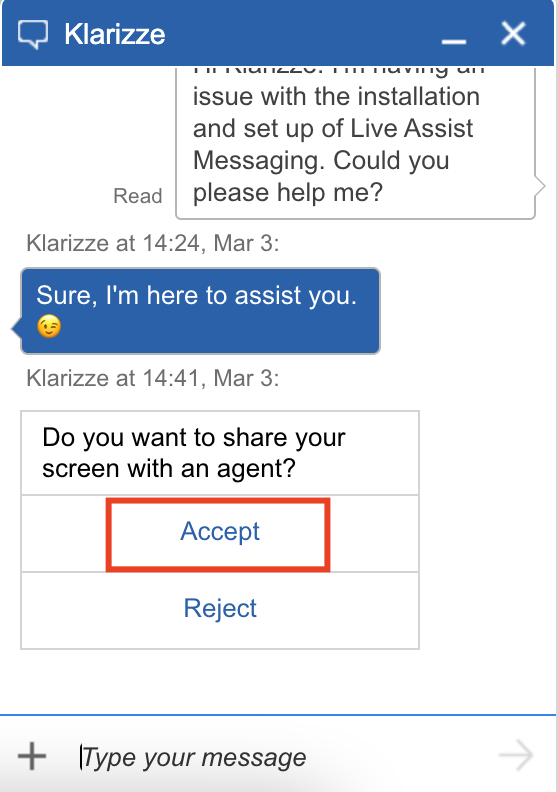 14. In Agent Assist, the agent can now see the consumer's browser window. Click the buttons to use the co-browse functionalities.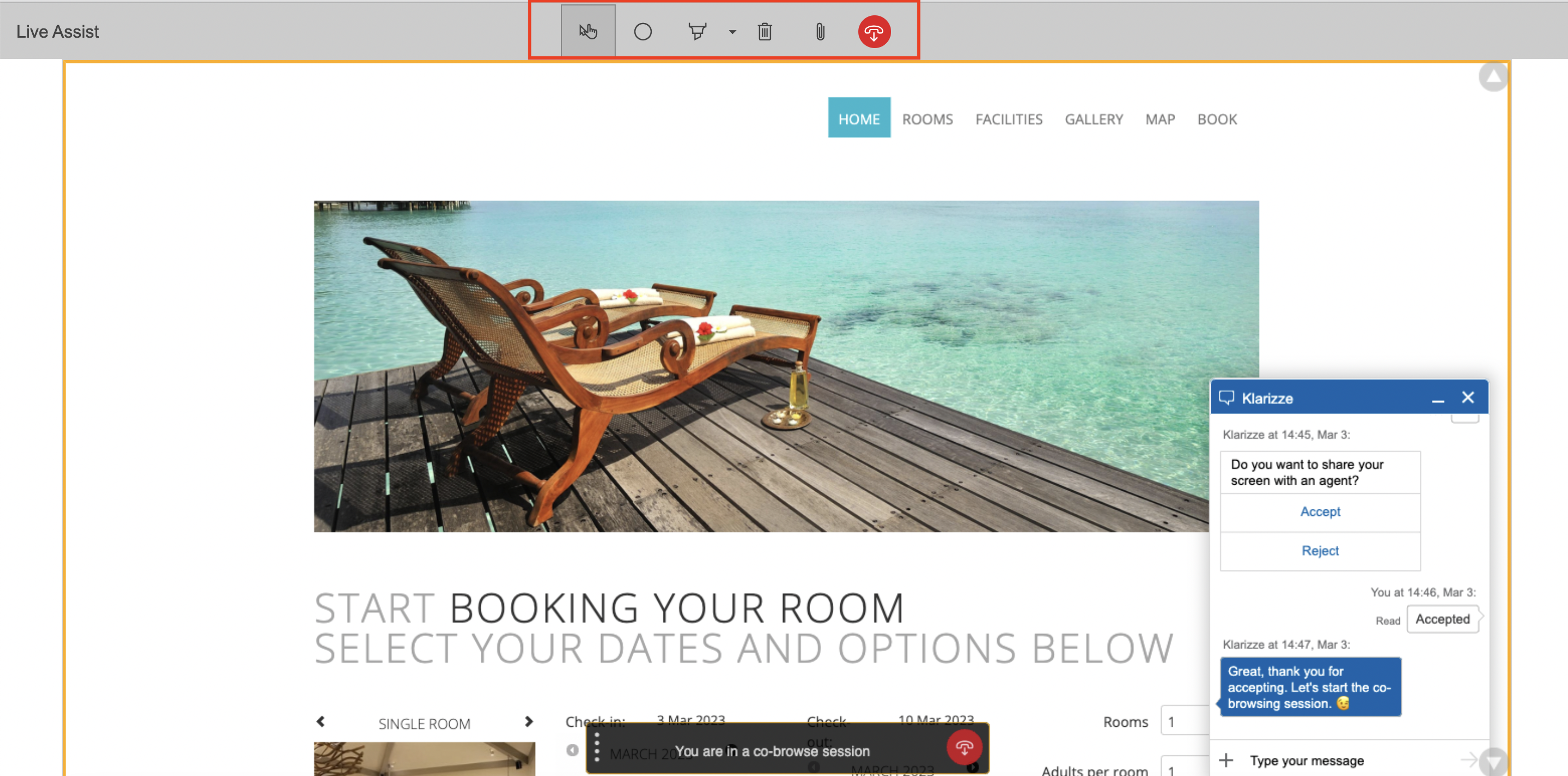 See also: