This Customer Portal is good place to get up and running with the Live Assist chat widget.  Embedding the code is easy: first, log in to the Live Assist Admin Center , and click on "Get Started".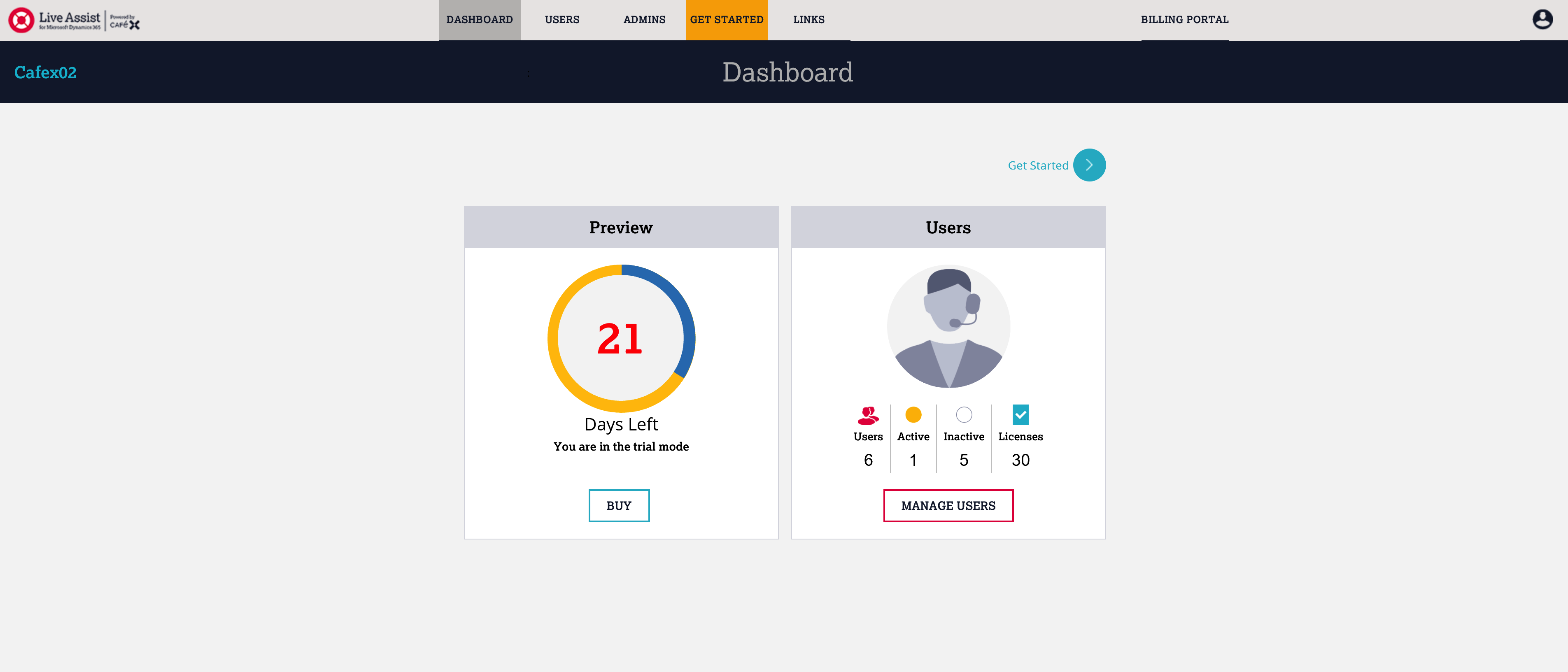 Advance to the second page of the wizard.  (You can always come back later.)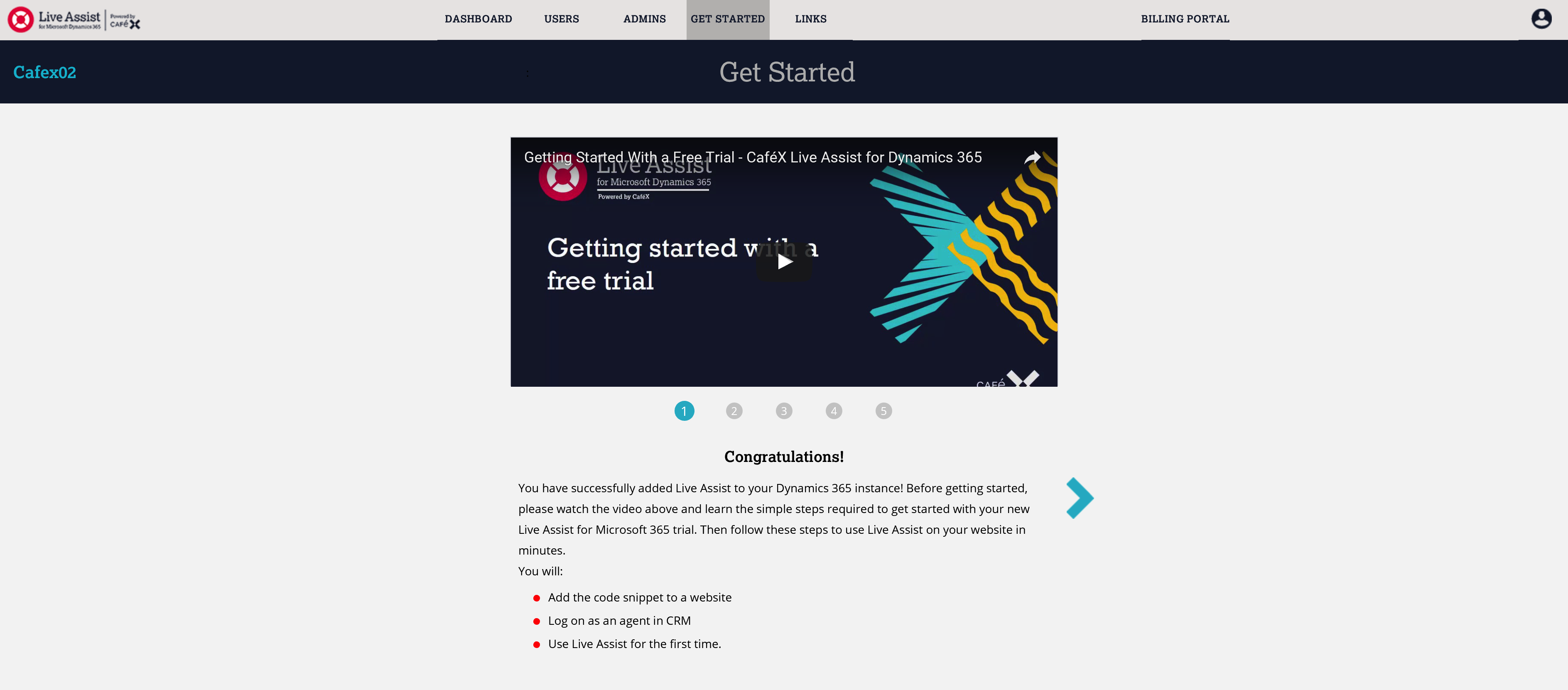 Here, you will find the HTML tag you need to embed in order to enable Live Assist on the Customer Portal.  Click on the "Copy" button to copy it to your clipboard.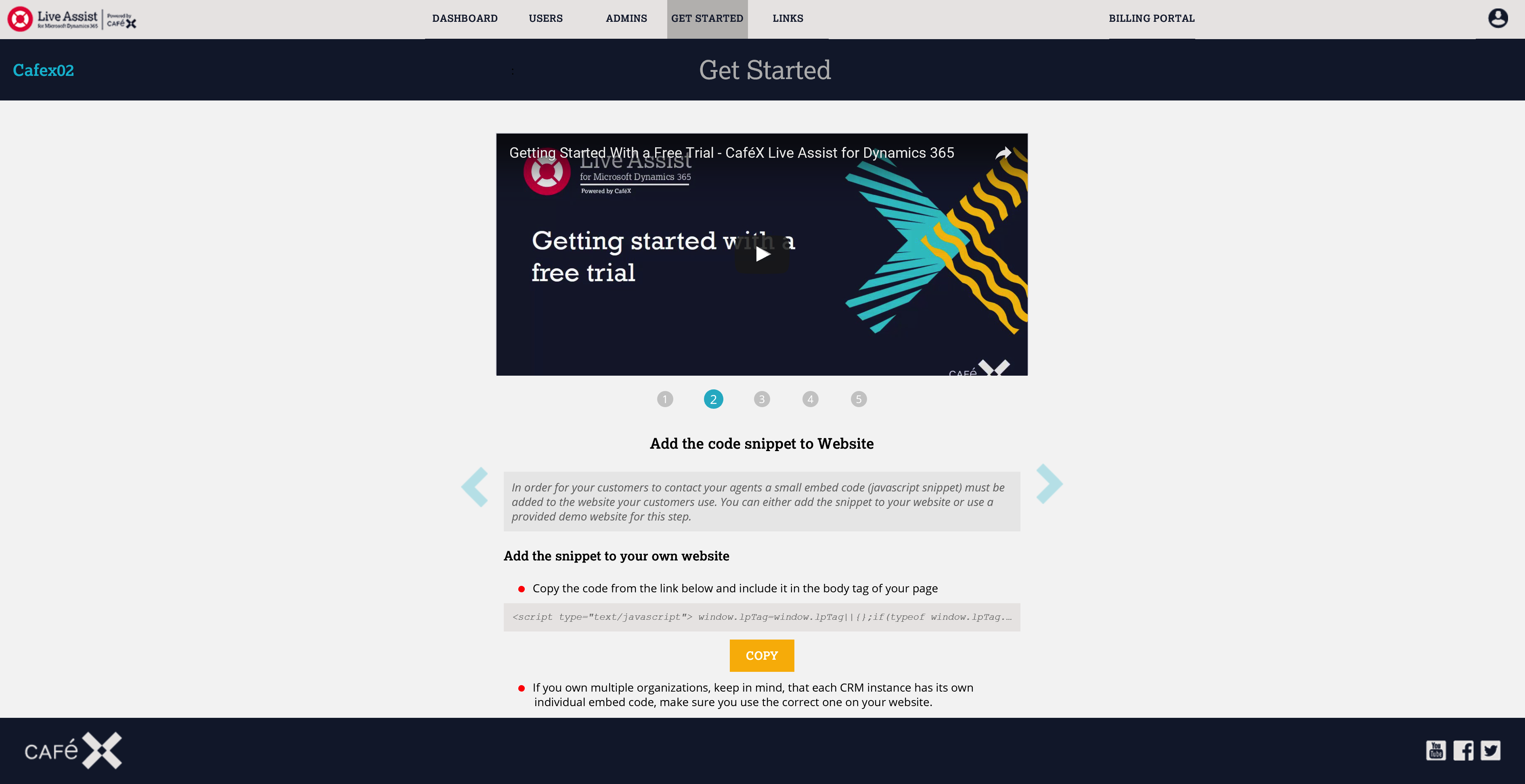 Now, return to the Dynamics 365 portal.  Click on "Portals" > "Content Snippets" to view a list of HTML fragments that can be embedded in your portal.

Click on the one labeled "Chat Widget Code".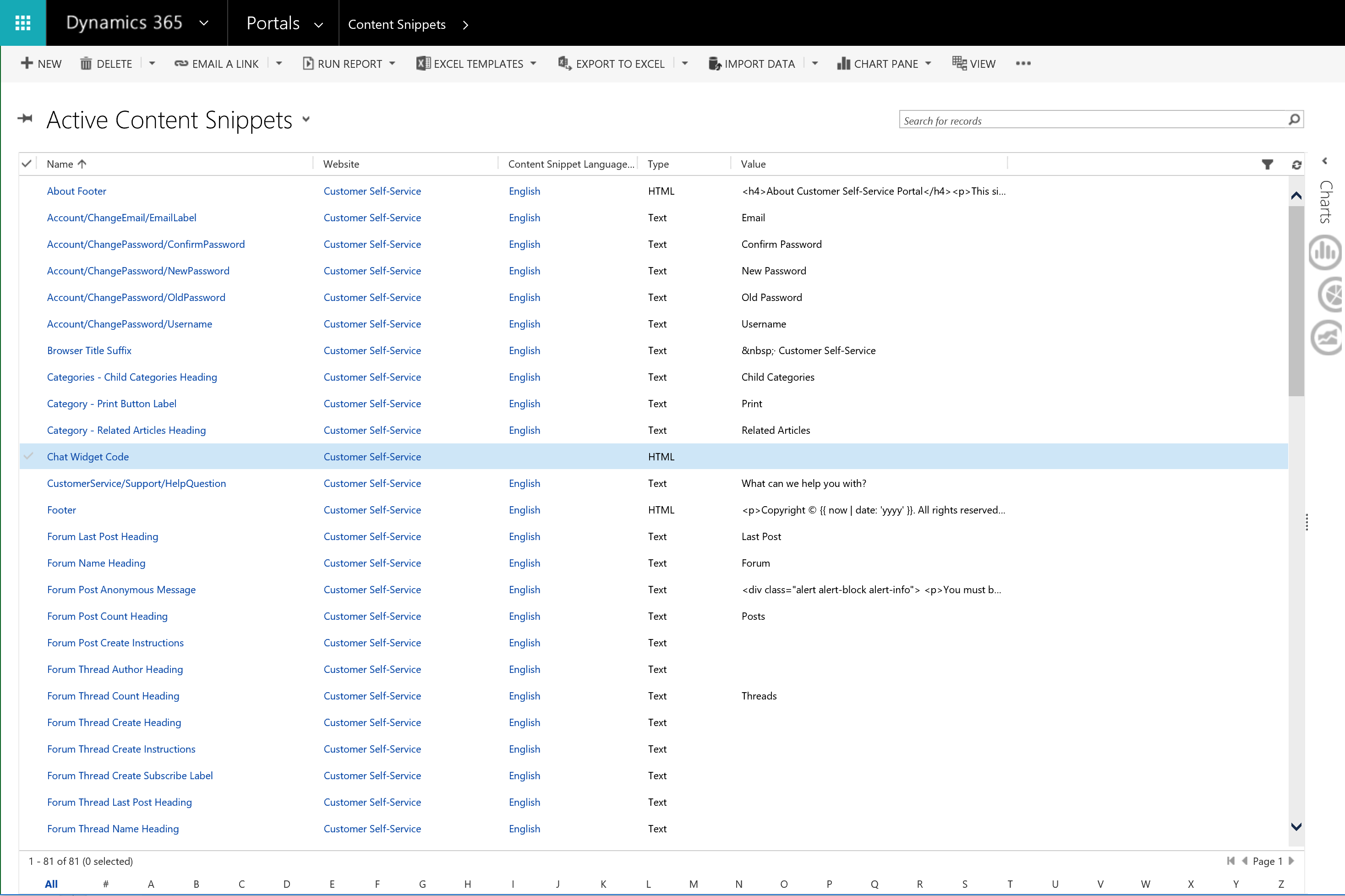 The text area you see on the next screen is a "WYSIWYG" editor (What You See Is What You Get).  You don't want your visitors to see the source code - you want it to run -  so click the button at the upper-left to edit the source directly.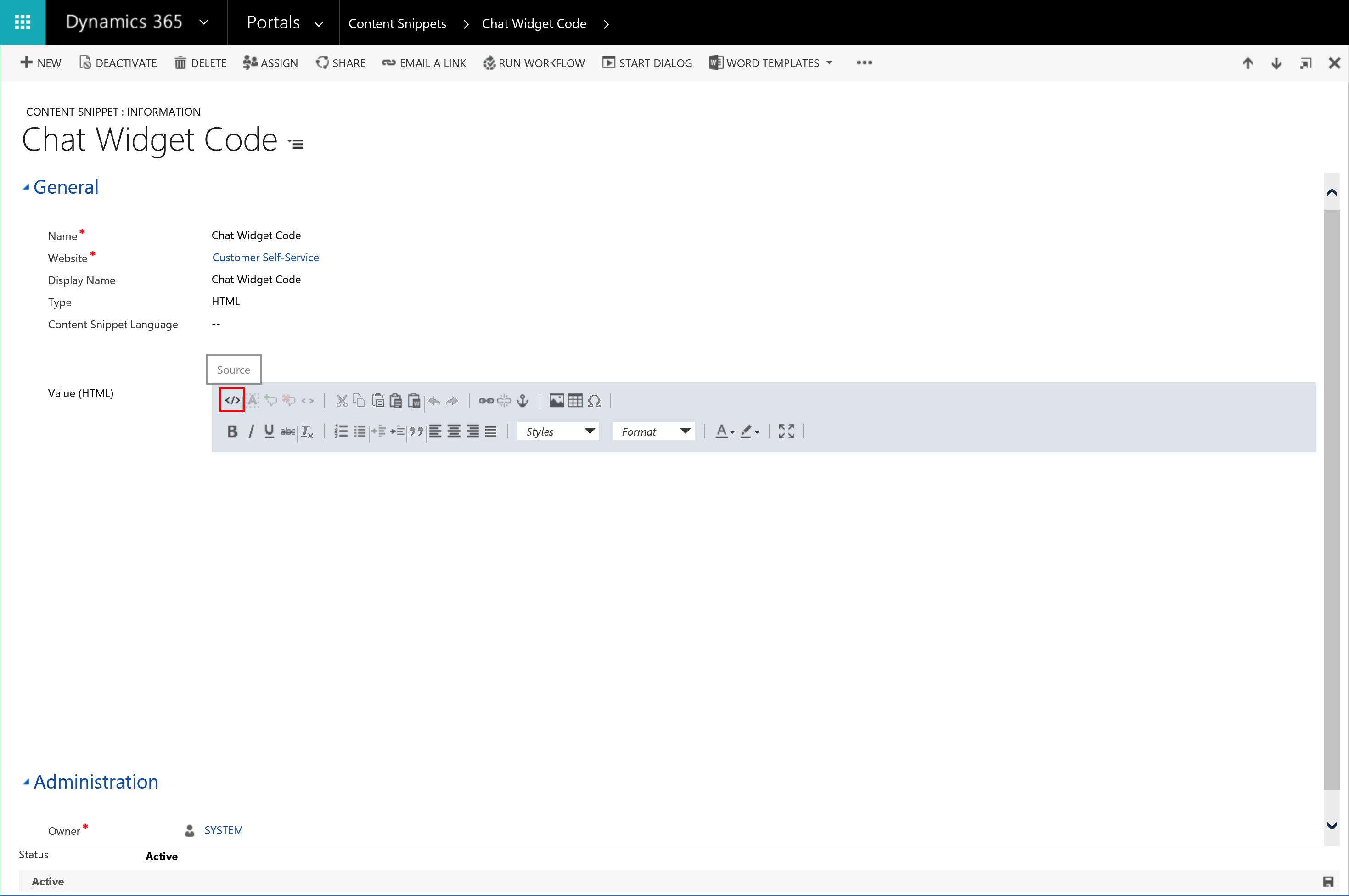 Paste the tag you copied to your clipboard, and then click the "Save" button at the lower-right.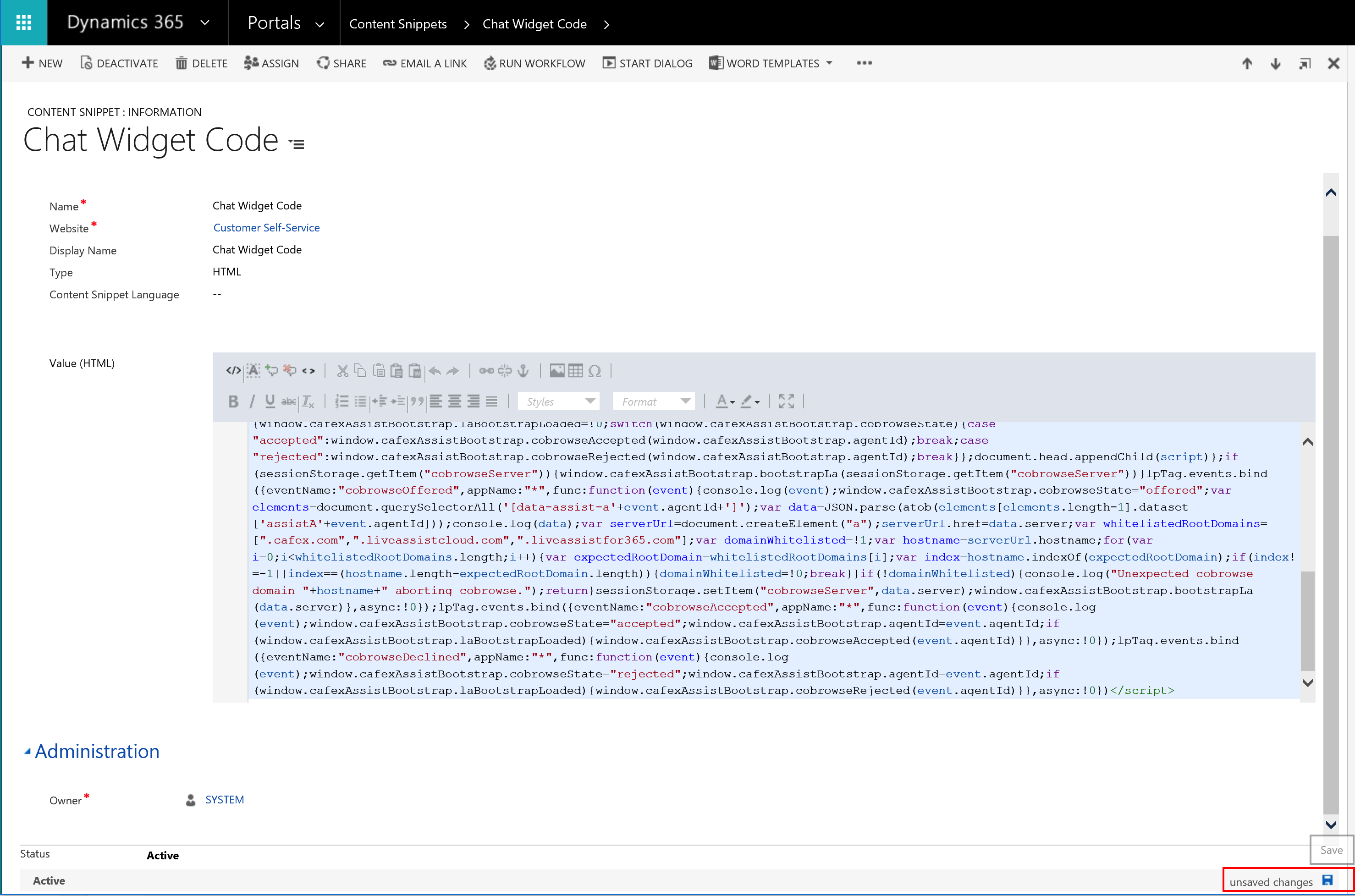 Within minutes, you should see the chat widget embedded in your Customer Portal!