Once deployed, anyone can create a profile on the Customer Portal. Additionally, since the portal is linked to your Dynamics 365 instance, Dynamics will automatically create a contact record for any user that registers on the portal.
To create a profile, simply navigate to your Customer Portal, and click Sign In.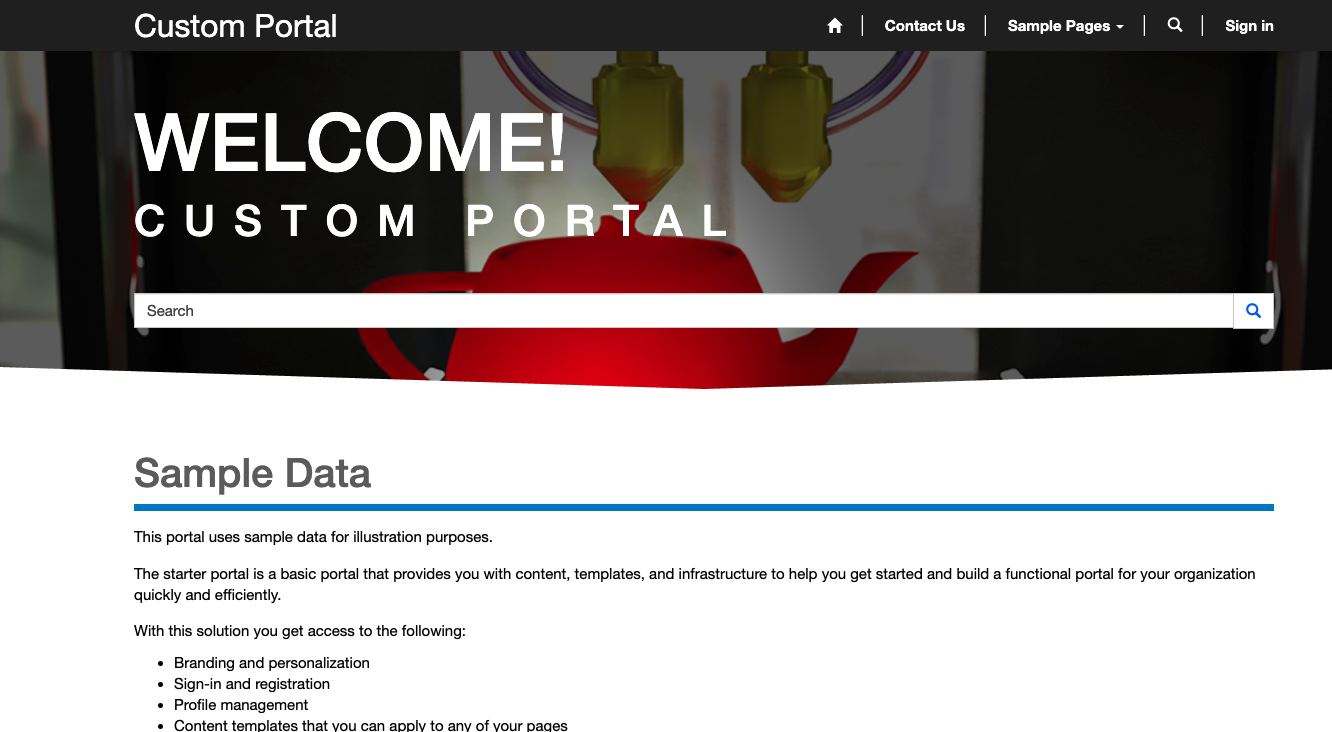 Go to the Register tab and enter an email address, desired username, and password. (You don't need to enter a working email address, but it must be formatted correctly.) Then click Register.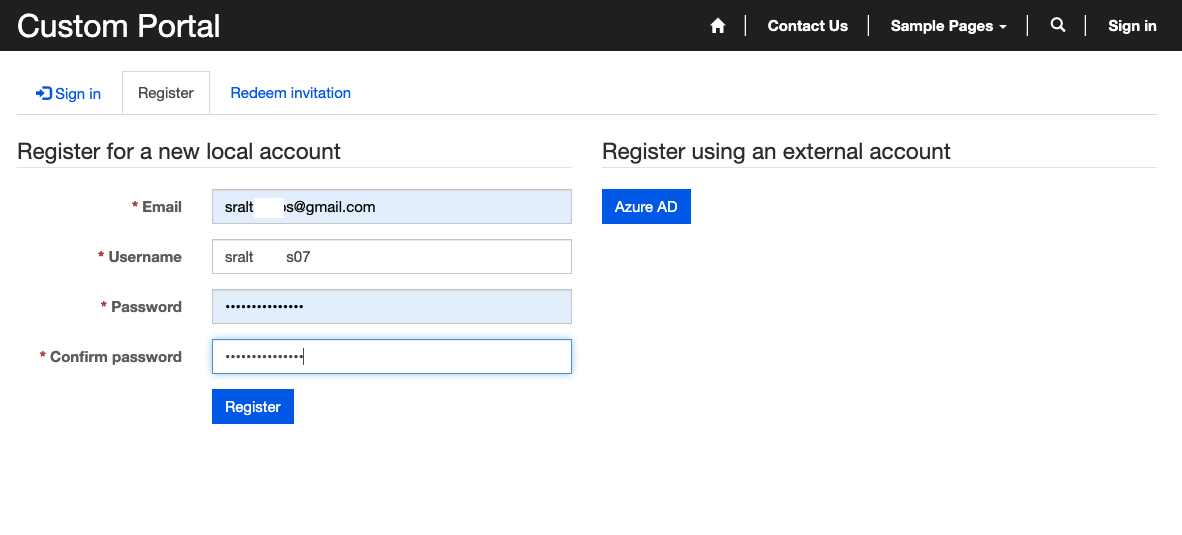 On the next screen, you will be prompted to enter more contact details. Any required fields are marked as such; all other fields are optional.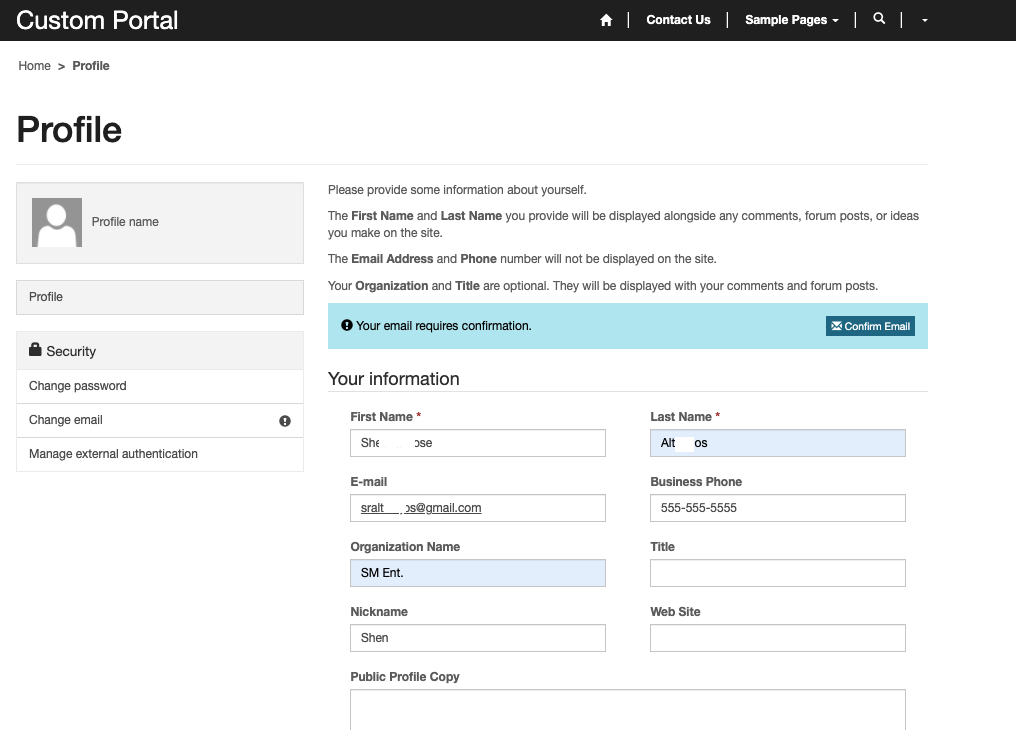 Once you've entered your contact details, you'll be redirected to the page where you started. Note, however, that you are now logged in as the user you just created.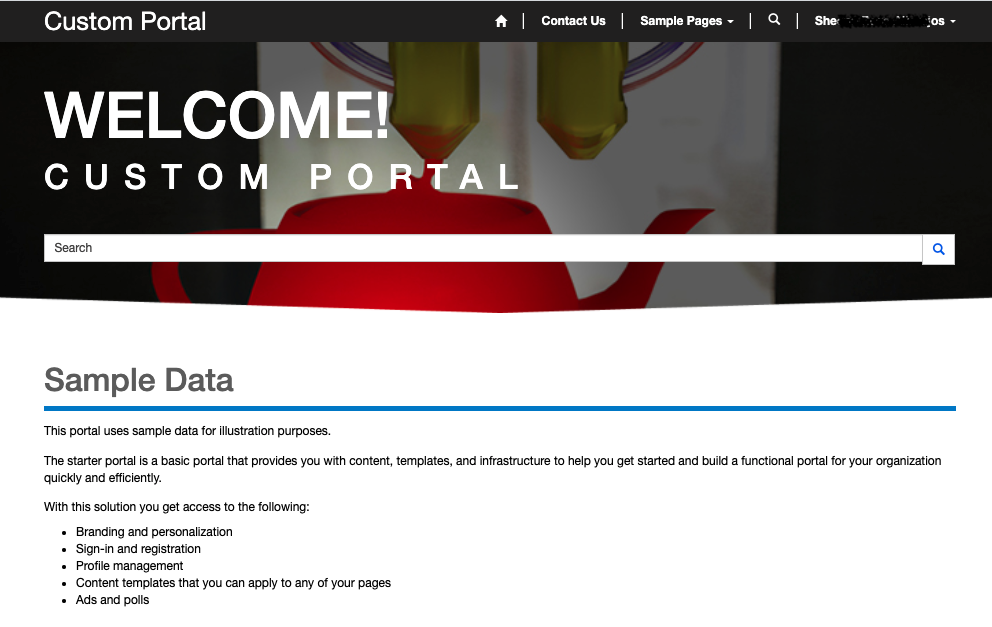 As a Dynamics user, you can verify that a contact record now exists for the new portal user.