In the Live Assist Engagement Portal the Engagement History feature provides you with the ability to view, search and sort chats and their transcripts. This provides the agent supervisor with the ability to track agent performance and take corrective action should the need arise.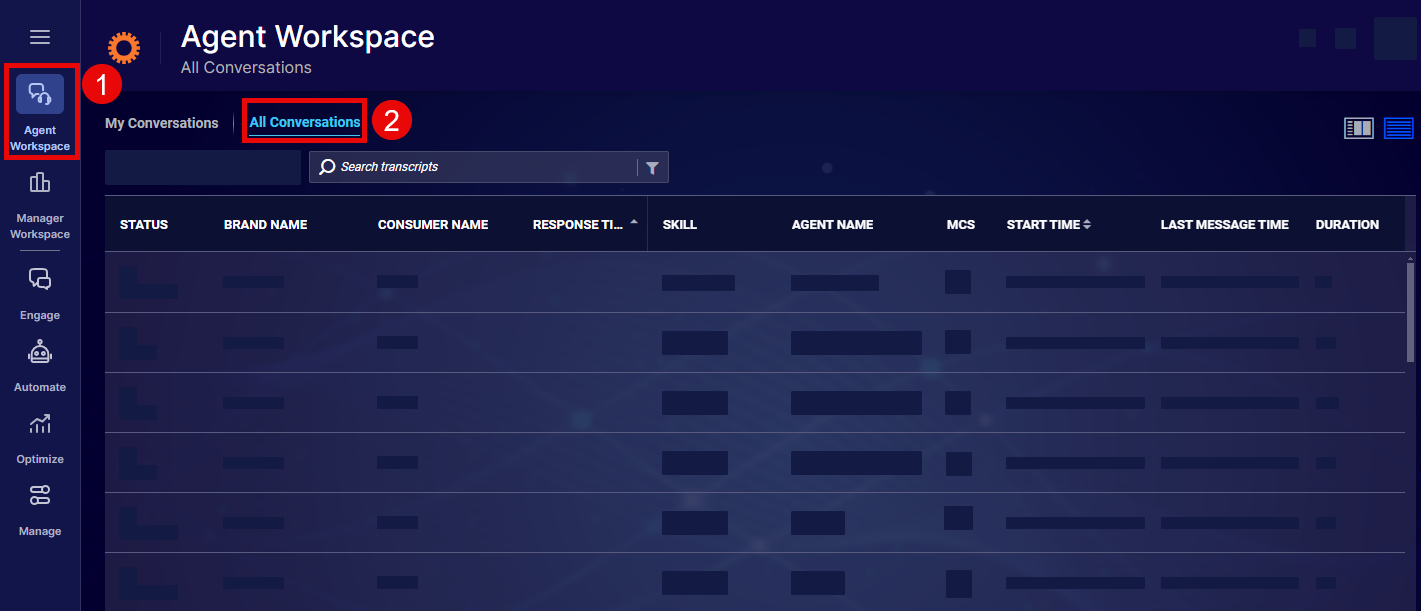 Under the Agent Workspace For Chat, open the Web History tab and view your agents' most recent chats. The history for completed, interactive chats is displayed within five minutes after the chat is closed and is available for up to 13 months (from any time after October 2014). Chats can be sorted according to start time and engagement length (duration) and filtered by start time, agent, skill, length, and keywords (for non-encrypted transcripts). By default, the list opens with chats from the past week. You can select multiple skills and multiple agents for any given search. Length can be defined as longer than, between or shorter than. Filtering by keywords or phrases to find transcripts is also possible.
Agent Managers can now view survey information on the History page. This includes pre-chat, post chat and agent survey information, which will be presented for completed interactive chats. Keyword search displays survey data which includes chat lines and survey questions and answers.
You can export the chat transcripts and engagement history through this interface from the Action drop-down menu.