Agents can set their current availability status to one of the following:
Online
Back Soon

They receive no chat notifications but they are available for transfer

Away

They receive no chat notifications and cannot receive transfers
To do this, click on the Presence Status icon, highlighted below, and select one of the available options.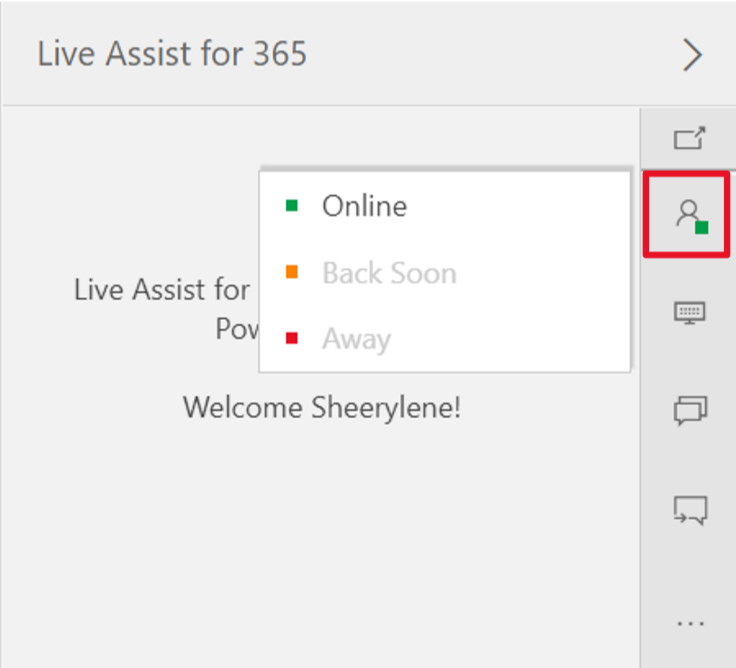 Important:
• If your ACD setting is set to Manual Mode agents receive chat notifications regardless of their state.
• You cannot transfer chats to an agent who is in Away state.
• Agents in Away state do not count toward the current available slots of a specific skill.
To change the default presence status on login, see: How to Set The Default Availability Status