If no agents are available during an authenticated engagement, an offline survey is always displayed to authenticated and guest users. When used in a Microsoft Portal, the offline survey will redirect to a login page. However, in non-Microsoft Portal, this redirect does not occur.
If you do not wish to share the offline survey with your visitors, it may be hidden by changing the size to 1-pixel x 1-pixel. This is achieved with the following steps:
Within the Engagement Studio > Offline Option
Set the offline survey State to disabled.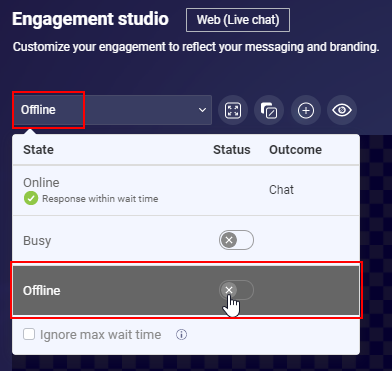 Click the Size & Placement button & set the size to 1 pixel x 1 pixel.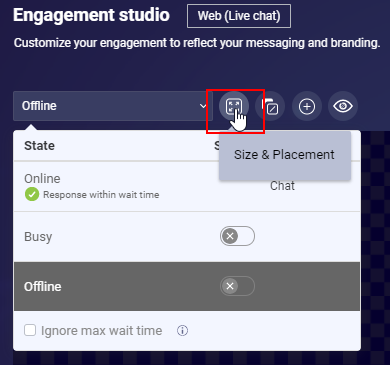 The offline survey will now be switched off but not noticeable to guest user.