Even if the customer is not authenticated, Live Assist collects visitor information (e.g. location, browser, language) that may be pertinent to the chat conversation. Visitor information is available to agents—some of this is available during the engagement, and some is only available when the chat session has finished.
Important: The features and functionality described in this article are available in Live Assist for Microsoft Dynamics 365 version 3.0.0 and later. We encourage you to upgrade to the latest version.
See also: Upgrading to a new version of Live Assist for Dynamics 365
Accessing the Visitor Information
To access the visitor information:
At the bottom of the chat panel, click on the Open chat activity... button.

The chat activity visitor contextual information is shown as a multi-panel display.
See also: Available Information

Available Information
The visitor information displayed includes the following, where applicable:
General Information
Information relating to the visitor and their engagement:

Visitor Information
The basic information relating to the visitor:

Visitor Browser Information
The visitor's web browser information:

Visitor Page Navigation
The visitor's browser navigation history:

Visitor Mobile Browser
The visitor's information, if they are using a mobile browser:
Visitor Mobile Information
The visitor's information, if they are using a mobile browser:

Bot Analytics
If a chat bot is available, details of relevant events:

Chat Bot Transcript
If a chatbot is in use, a transcript of any bot chats:

Pre- and Post-Chat Survey Information
The visitor's responses to the questions that you have included in the pre- and post-chat surveys are available in the chat activity information.
Note: The post-chat survey information is only available after the chat has been closed, either manually, or automatically several minutes after the last activity.
Pre-chat survey: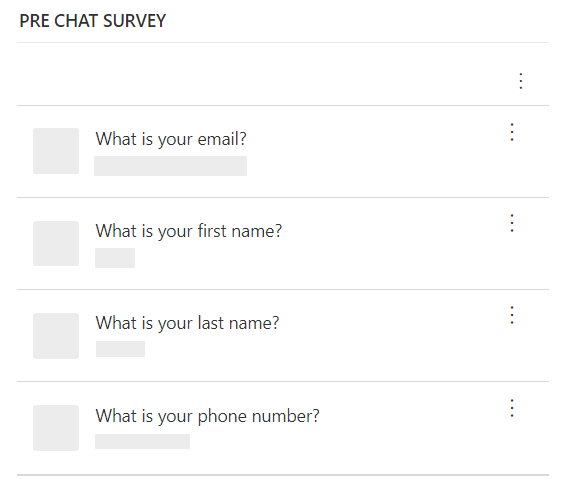 See also: Pre-chat surveys
Post-chat survey: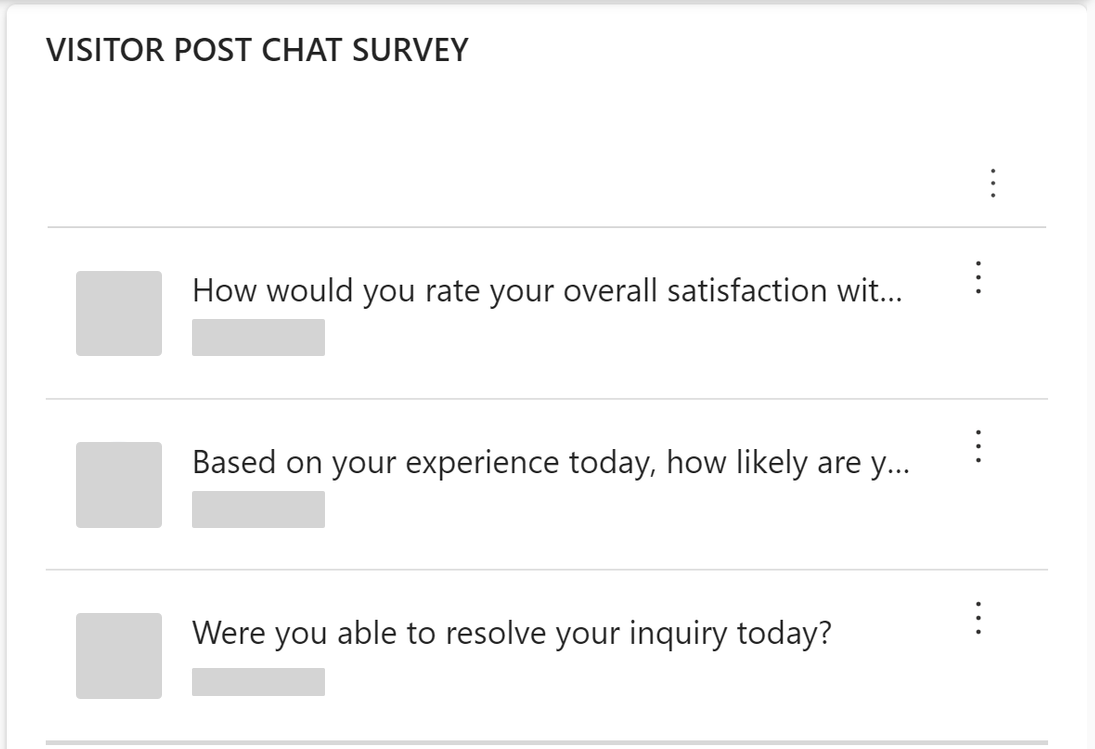 See also: Post-chat surveys
API for Processing an Organization's Visitor Contextual Information