To transfer a chat to your supervisor, to another agent whom you know by name or skill, or to a skill group, use the Transfer Chat control by typing /t as a command in the Live Assist panel.
This launches the Simple Transfer widget, which prompts you to type the agent's name/skill. After entering the transfer command (/t), the agent should type the first 3 (or more) characters of the user's first name to search for the specific agent.
Example: Type 'Abe' to search for user 'Abegail Johnson'
Any agent/skill whose name matches the search, and is available to receive chat transfers, is displayed in the result list below.
Note: Searching for specific Agents by typing their last name is currently unsupported in Live Chat. This feature is only available in Messaging solution.

The target agent can be clicked to transfer the chat. Once selected the original agent, performing the transfer will be disengaged and the chat will appear in the target agent's queue.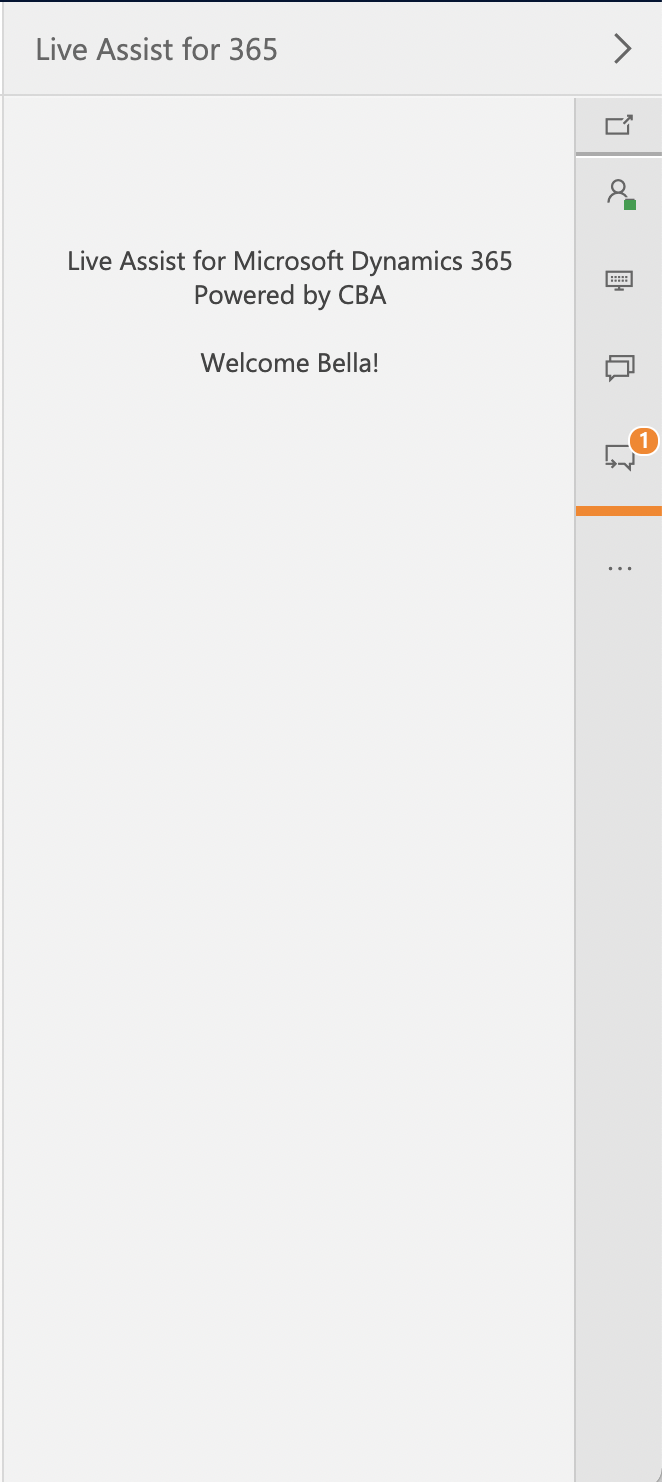 When the other agent grabs the chat, they see all the context associated with the conversation, including any messages that have been exchanged so far.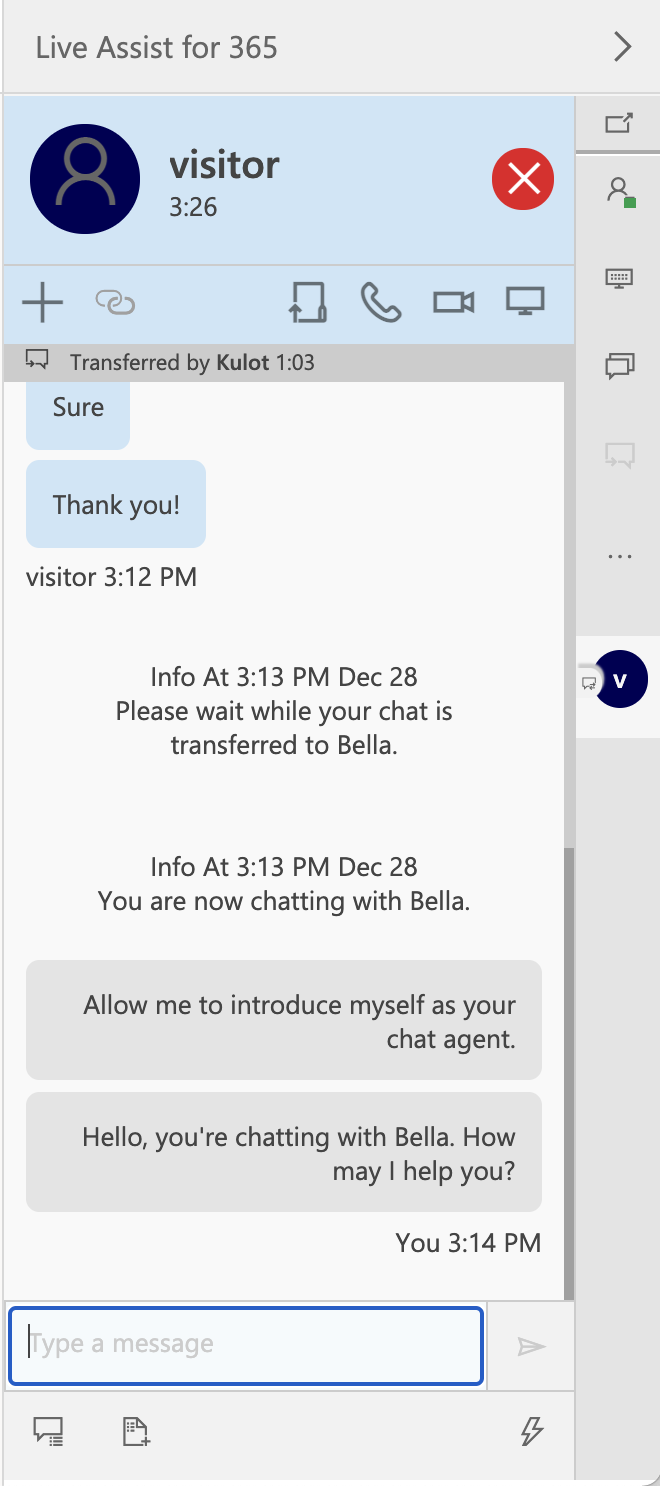 Transfer to a Skill Group / Queue
You can transfer a chat directly to another agent, but you can also transfer a chat to another skill group. For example, let's say you are an agent who specializes in printers, and you find yourself engaged with a customer seeking support for her scanner. You can use the "Advanced Search" function to transfer this chat to the "Scanners" skill group.
There is no agent with a name that matches "Scan", but your search does match the skill queue: "Scanners".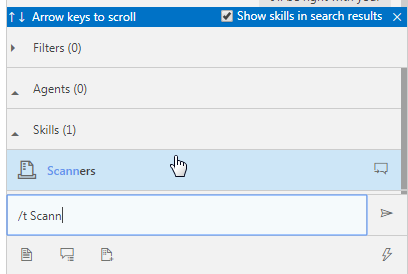 For information on creating Skill Groups, see: Managing Skills and Users