Live Assist can be configured to assign chats automatically, but by default, an agent must grab a chat off the queue. When Live Assist receives a chat request, it determines which agent skill is best suited to handle it. All agents assigned to that skill will then see an orange chat waiting indicator appear on their screen, as illustrated below. The first agent to click on the indicator is then assigned to handle that request.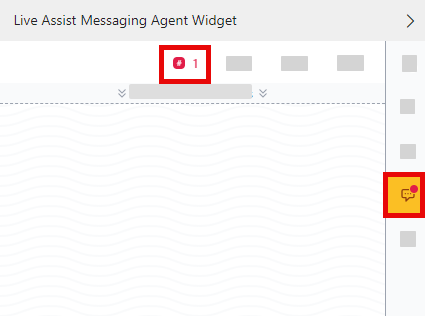 Once the chat has been assigned, the "chat waiting" indicator is replaced with an avatar circle, shown below in red, indicating an ongoing chat session with a customer.
Desktop notifications can be enabled: See: Agent UX—Visual Notifications.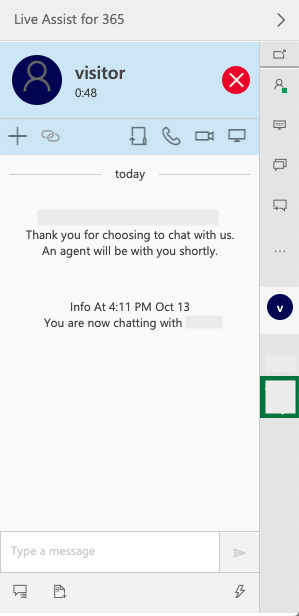 If your administrator enables the Confirm End Chat feature (see: Configure Features), when you click End Chat, the following dialog displays: