When creating post-chat surveys within engagements using the Live Assist Engagement Portal, if the default question "Would you like us to email you a transcript of this chat?" is modified to have more than two radio-button responses, it will result in the following error being popped-up:
Unable to save 'Post-chat survey' for one of the following reasons:
1. Server error
2. The HTML code in your survey contains unsupported elements and/or attributes.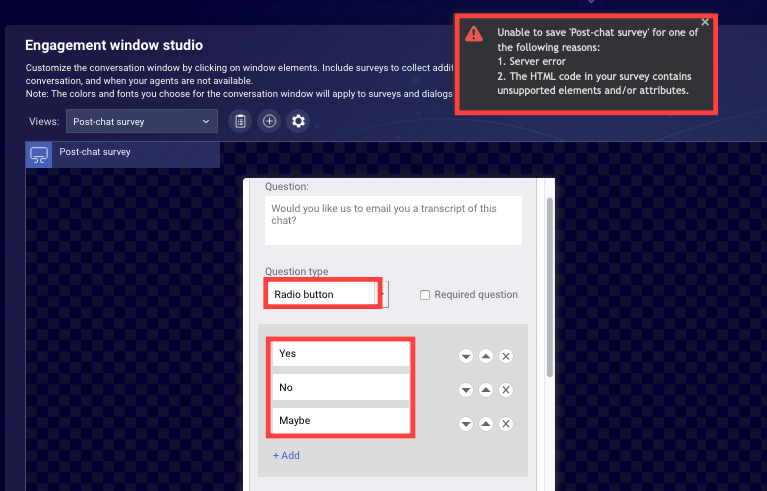 This is because the default question has been designed to have just two radio-button responses.
If you would like to have more than two responses, then you must create a new question. The default question can be deleted if required.