Related article:
https://support.liveassistfor365.com/hc/en-us/articles/360006114874-How-to-search-for-Knowledge-Base-Articles
If a Visitor sends a message which is larger than 256 characters, the Knowledge Base search button will not trigger a search when pressed. Due to the length of the message, a search using this text would not yield useful results. The agent may see the following error: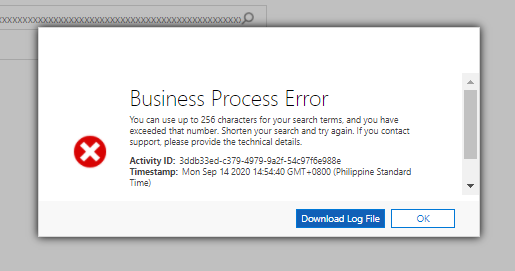 As such, it is recommended that the Agent does a Knowledge Base search using CRM directly, using terms extracted from the Visitor's message.