What are Intents?
In the contact center world, consumer intent can be defined as the root cause or motivation behind a specific aspect of customer behaviour. This could be expressed by a request for action or for information from a brand along a purchase journey, for example. Simply put, intent can be seen as the reason a customer chooses to interact with a brand.
Identifying the reason or intention behind a consumer's actions early allows a brand to more easily and quickly fulfil that intent.
Of course, skilled human agents can accurately detect a vast array of different intentions - just by being involved in a conversation with a consumer. However, bots and automated systems have traditionally been limited to static menus, pattern matching and pre-defined journeys.
Until now.
Together with our partner LivePerson, we are now able to offer an additional feature for use with Conversation Builder: NLU or natural language understanding.
This NLU engine can be built, trained and enhanced using the Intent Manager portal. Brands can easily define and group specific intents under domains and continue train and improve the accuracy of the models. These intents can then be used with bots to create a more intent-driven contact center experience.
Why use Intent Manager?
Intent Manager is a suite of tools for intent modeling and management.
It allows you to build multiple intent domains that hold one or many intents and entities that can then be used by Conversational Builder bots to match consumer responses more accurately.
Intent Manager also enables tracking and maintaining of intents in real-time so that you can ensure their effectiveness and tune them as needed.
Benefits of an intent-driven contact center:
Understand customer conversations
Take action on conversational events
Scale and optimize automation efforts
How can I get started with Intent Manager?
If your organization has already been enabled for Messaging engagements, please work with your account director to enable Intent Manager.
In the Automate section, you can find Intent Manager, which serves as the single point of entry for all intent components.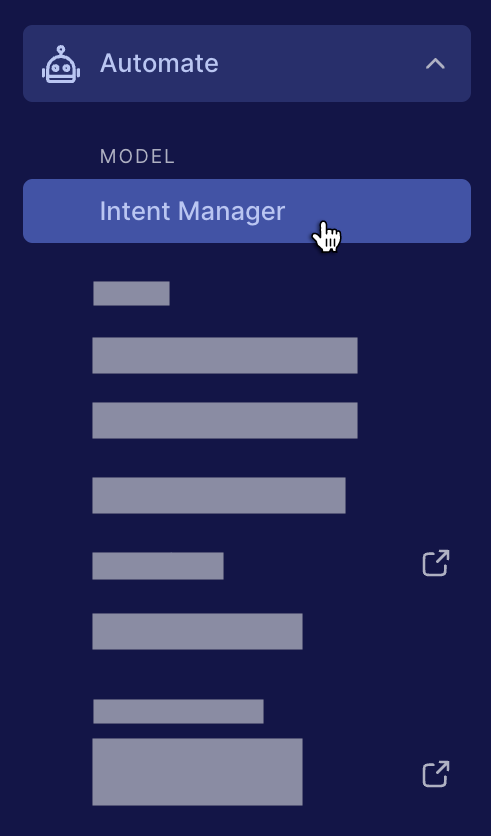 There are also some industry-specific pre-built domains to help you get started: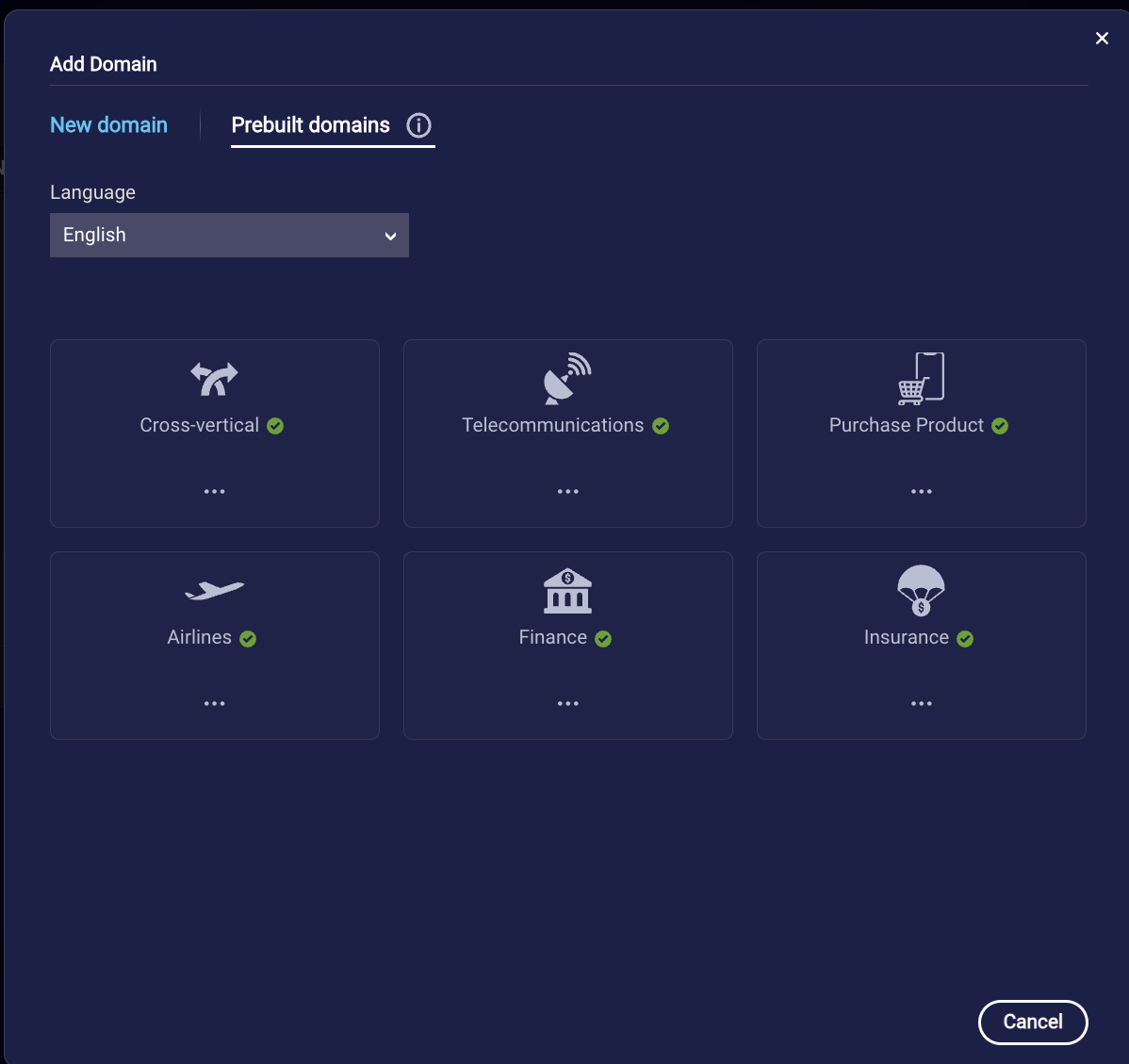 These intents can be harnessed in Conversation Builder dialog flows to enable powerful automations: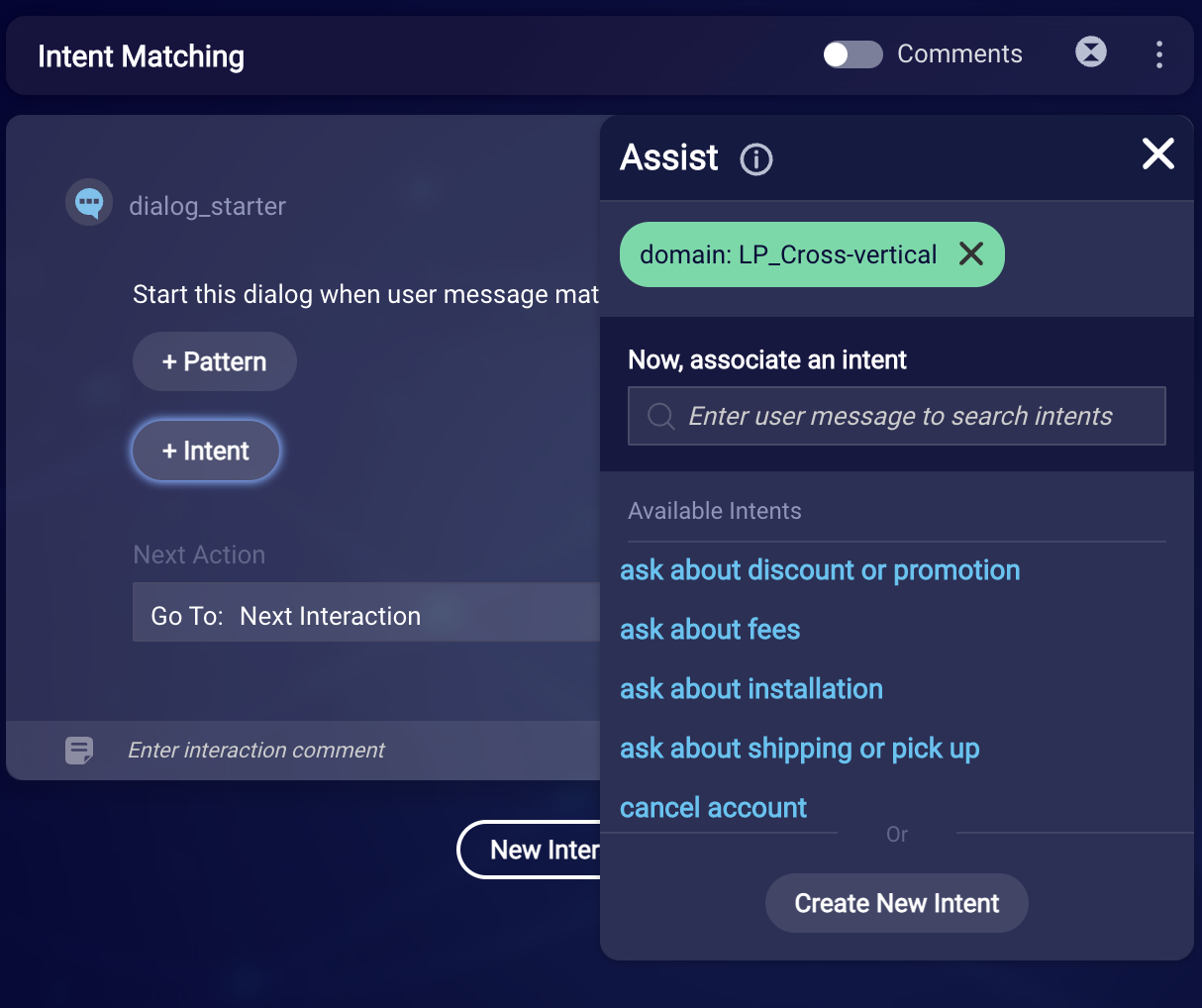 For more information about Intents and Intent Manager, please visit:
https://www.liveperson.com/products/intent-manager
https://knowledge.liveperson.com/ai-bots-automation-liveperson-intent-manager-the-power-of-an-intent-driven-contact-center.html
https://developers.liveperson.com/intent-manager-overview.html#access-intent-manager