The Chat Queue Indicator always displays the number of chats waiting. Desktop notifications are disabled by default; but can be enabled: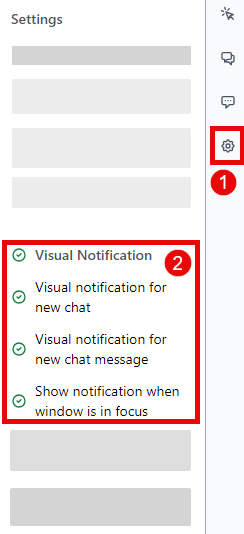 To activate this feature, enable the following options:
Visual notification for new chat: displays visual notifications when the chat queue counter changes from 0 to 1.
Visual notification for new chat message: shows visual notifications when a message sent by the visitor or Supervisor is received by the agent;
Show notification when window is in focus: forces visual notification to be displayed, even when Live Assist for Microsoft Dynamics 365 is in focus. This means that notifications are triggered regardless of visibility or minimization.
A new chat has been automatically accepted by the agent: set ACD to auto-accept.
See also: Automated Chat Distribution (ACD)

Note:
• Go to chrome://settings/content/notifications Ensure the following setting has been applied in Chrome.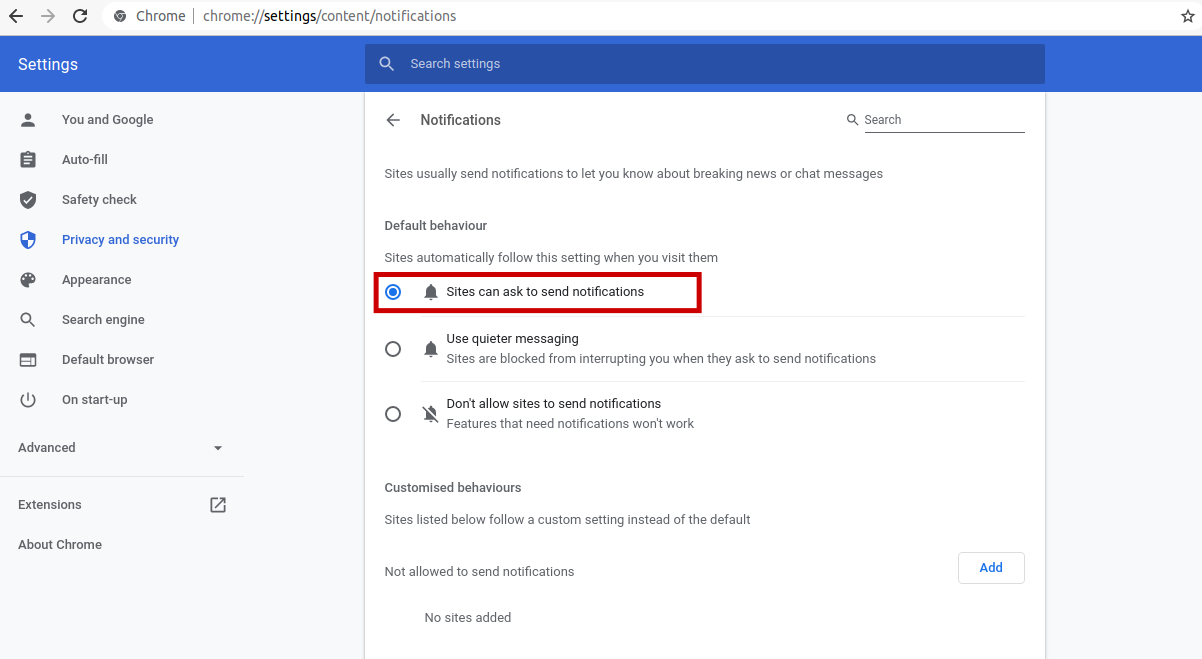 Failure to do so will lead to the notification being automatically blocked by chrome.

• When prompted by your browser to Allow Notifications from Live Assist for 365, enable notifications;
• Visual notifications cannot be displayed if the browser is in Private or Incognito mode.
• Visual notification for new chat is not available in IE due to a browser limitation