Offsite engagements provide you with the opportunity to launch chats with your consumers from anywhere. When creating an offsite engagement, you create a URL that will refer your consumers to a private chat with your Live Assist Agent. Use this link anywhere you want to engage with your consumers.
To create an offsite engagement:
Create a Campaign and define the target audience, goal and timeframe.
1.  Click Add engagement.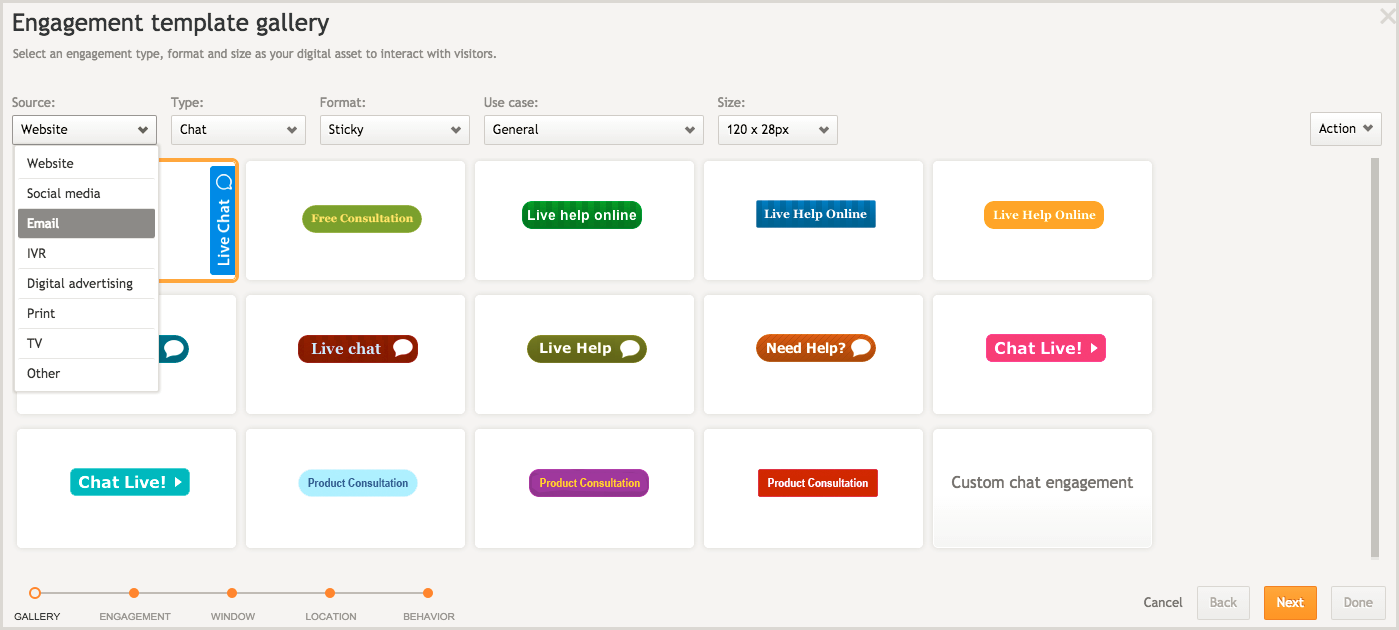 2.  From the Source dropdown menu, select where you want to use the engagement.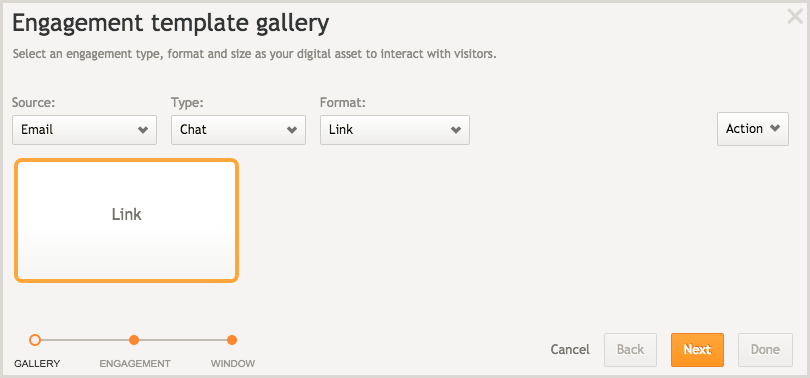 You can select from a number of different sources, but each source will behave in the same way.  The source is used to identify your engagements in a multi-faceted campain.  For example, you can generate a URL for TV advertising and another for in Print engagements.  Note: The URLs generated can be passed into a URL Shortener or QR-code generator to let customers engage easily.
3. Click Next.

4. Enter the URL of the landing page where you want to embed the chat window. This is the URL to which your consumers will be redirected when clicking the Engagement URL.
Note: The landing page should contain the Live Assist Tag.
5.  Test your landing page by clicking Test URL.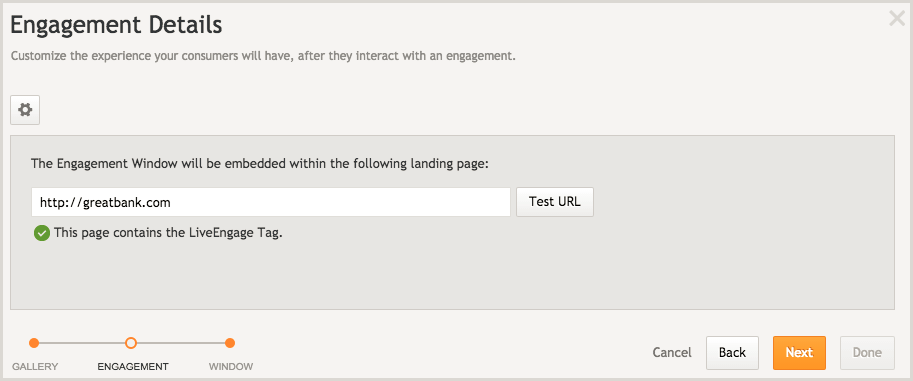 6.  Click the Settings menu then select the engagement language and skill to which the consumer will be routed.
7.  Click Next.
8. In the Engagement window gallery, select the engagement window look and feel.
9. Click Done to save the engagement.
In the Campaigns page:
1.  After creating the engagement, copy the Engagement URL provided by Live Assist and link to it from your offsite media.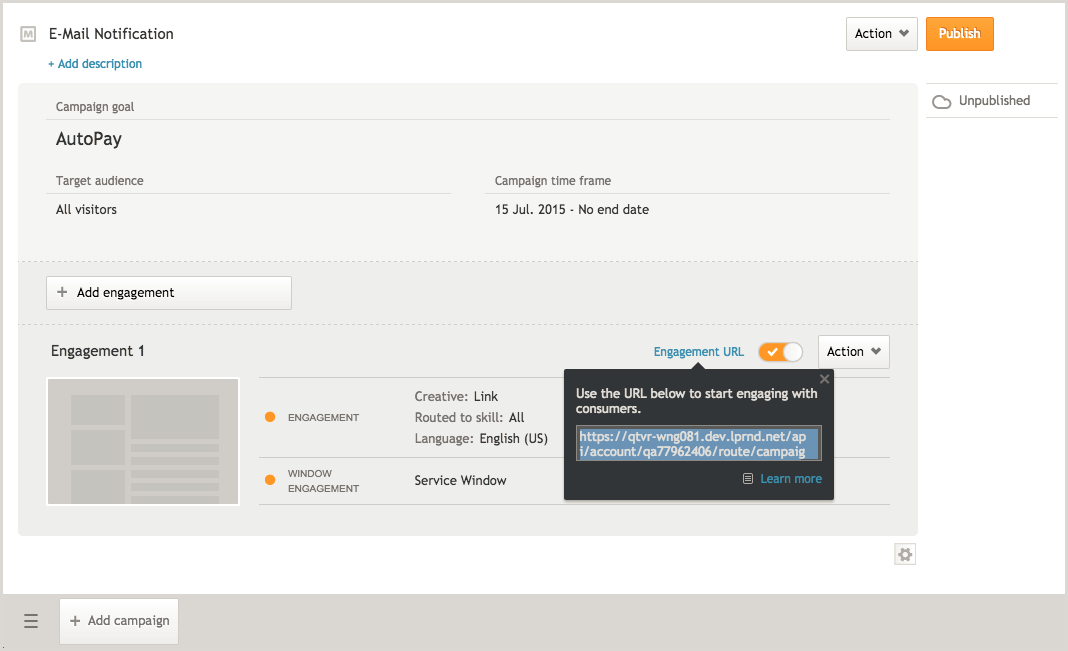 2.  Enable the engagement and publish the campaign.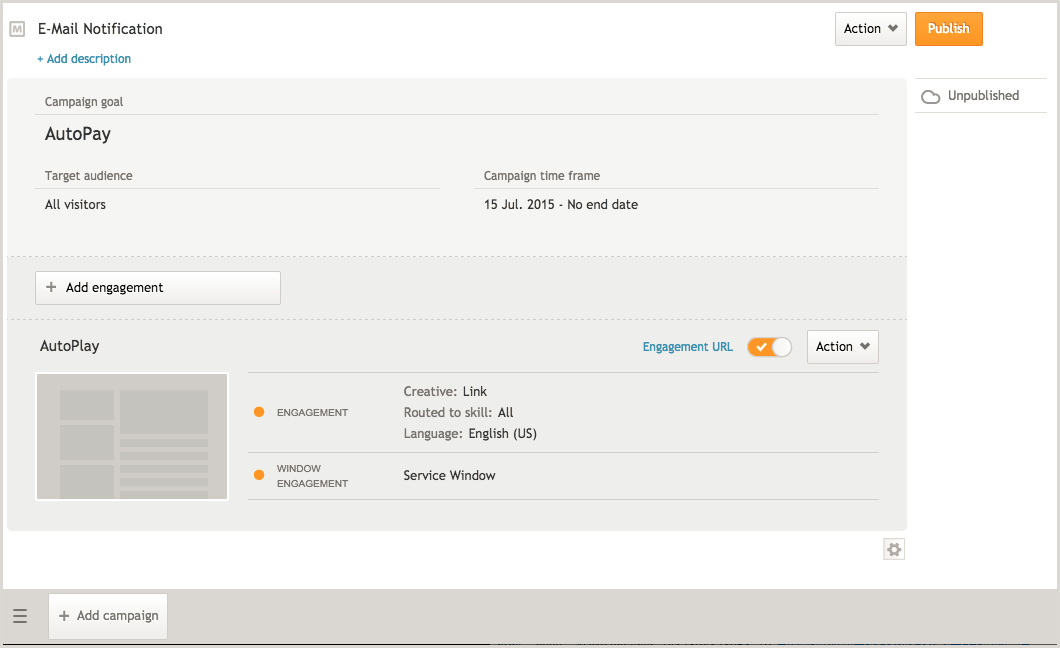 3.  Use the Engagement URL in your offsite media (email template, social media, etc.).