Chat users are created in the Office 365 suite, which includes Dynamics, and then synchronized automatically with Live Assist. To create a user, you must have administrator privileges in Office 365.
Step 1: Go to the Office 365 Admin Centre
Click on the "Applications" icon at the upper left of the main panel.
If prompted with a grid of application icons, select "Admin" .
Step 2: Add a User
Click on "+ Add a User".
Fill in new user details. (Be sure to assign a license.)

Step 3. Assign a Dynamics role
Return to your Dynamics application.
Select Settings > Security.
Select "Users".
Select your user, and click "Manage Roles".

Add a Dynamics role for the user and save it.
For instance agent's could have the Customer Service Representative role
Step 4: Assign a Live Assist Chat Role
Navigate to the Live Assist Admin Portal.

In the Portal go to the USERS -> Agents tab.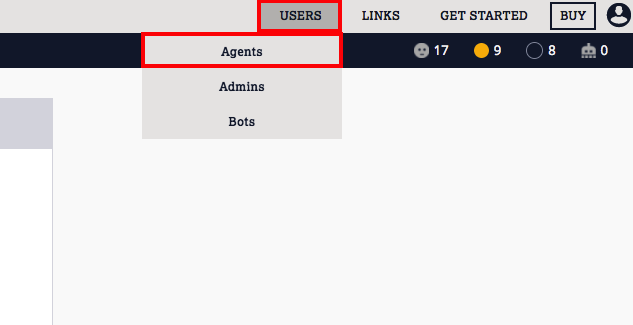 Within moments, you should see your new user.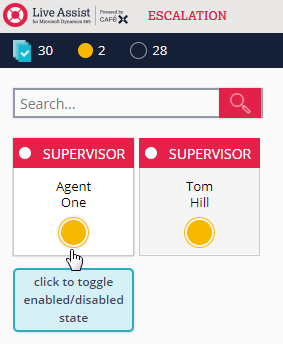 Click on the yellow circle below the user name to enable or disable the user.
Click on the word "Supervisor" to enable or disable supervisor privileges.
See also: Enabling Live Assist on a Dynamics 365 Account