For Dynamics 365 classic view select the drop down ribbon selector and click Live Assist

Then select the Administration Portal.

Note: the Supervisor Console link will take those with the Live Assist Administrator role to the Engagement Portal.
If you are using Dynamics365 Unified Interface the links can be found via the Dynamics 365- Custom App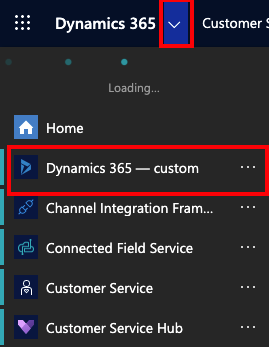 From the bottom left menu select the Live Assist option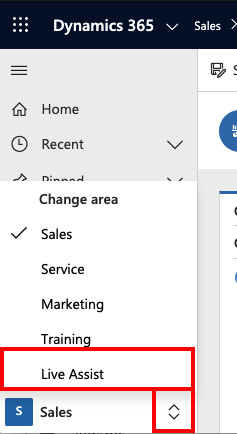 Then select the Administration Portal link for Live Assist Administrator page.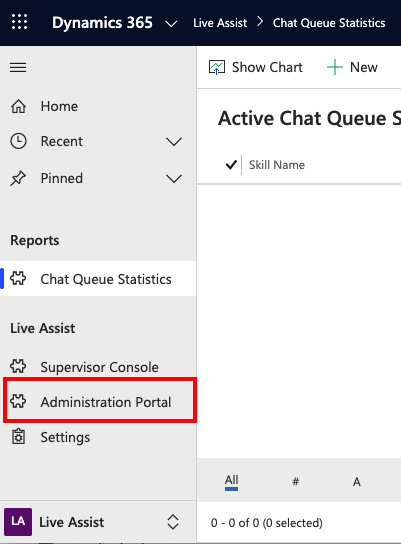 Note: The Supervisor Console link is for Engagement Portal page.
2. Click on the blue button to log in with your Microsoft Dynamics 365 credentials.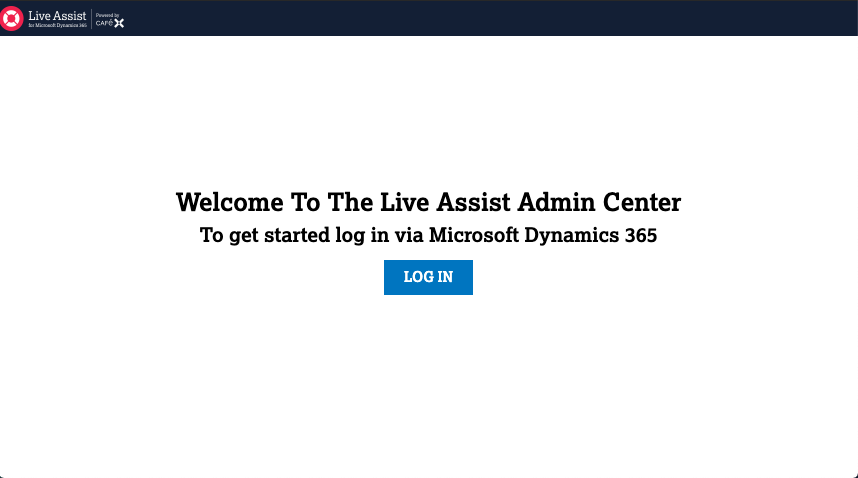 3. If you were already logged in to Dynamics, then you're done! If not, you will be redirected to a page where you can enter your Dynamics credentials. (You may also need to grant Live Assist permission to access your profile data.)
4. When you log into the Live Assist Admin Portal you will see an admin dashboard similar to the one shown below: