Log in to the Live Assist Admin Portal
Logging in to the Live Assist Administration Portal is fast and easy for existing customers.
1. Follow the link to the Live Assist admin portal that was sent in your welcome email.  For example: https://admin.na1.liveassistfor365.com/portal/ but this will vary by region: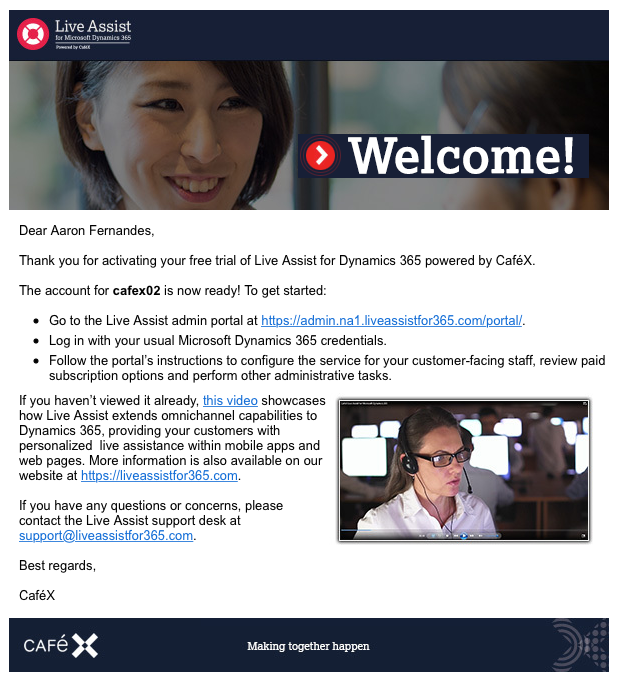 If you don't have the portal URL, you can follow the link in Dynamics 365: "Service" > "Live Assist" > "Administration Portal".
2. Click on the blue button to log in with your Microsoft Dynamics 365 credentials.
3. If you were already logged in to Dynamics, then you're done!  If not, you will be redirected to a page where you can enter your Dynamics credentials.  (You may also need to grant Live Assist permission to access your profile data.)
4. When you log in, you will see an admin dashboard similar to the one shown below: