Agents and Supervisors can be enabled by selecting the Users option followed by the Agents option.

The users which belong to your organization are displayed in pages. Use the numbered links, single right arrow, and double right arrow to select a page, go to the next page and go to the last page respectively.
The single left and double left arrows allow you to select the previous and first pages respectively.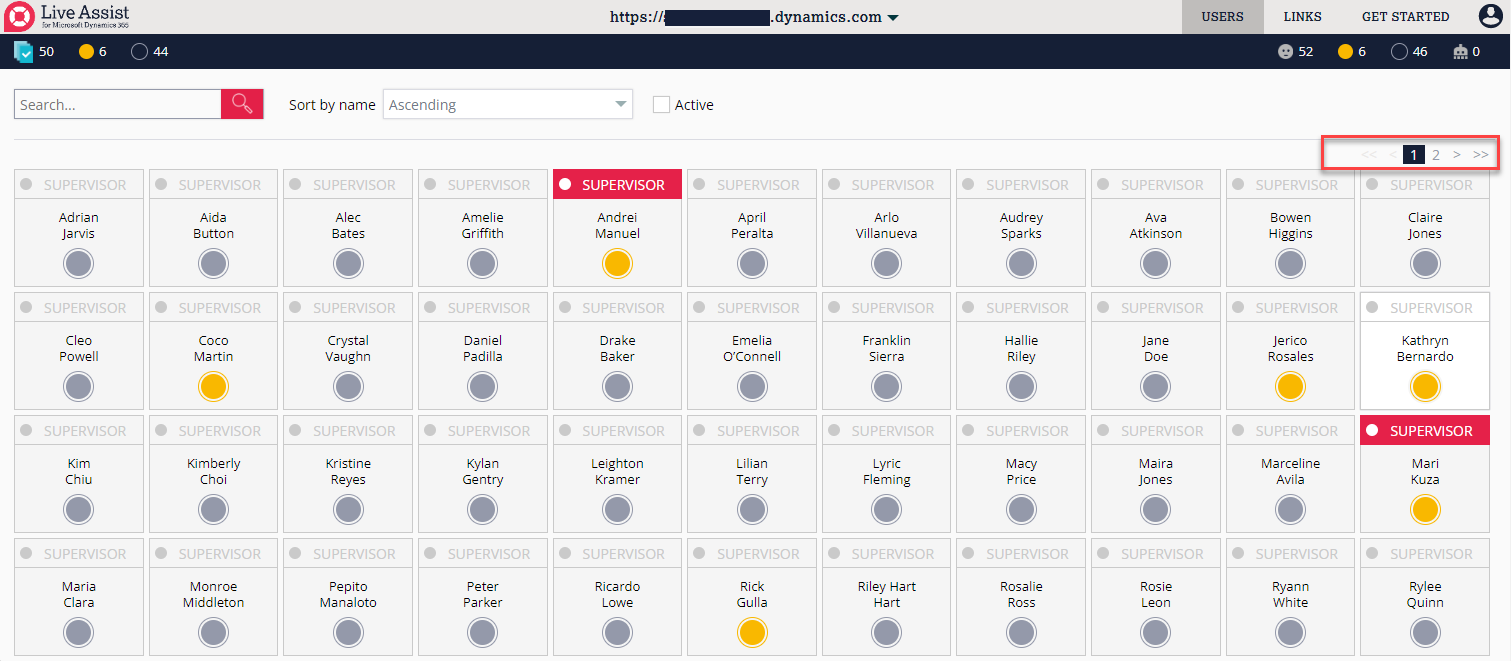 Selecting the Supervisor label above a user or the circle below a user enables the user as a supervisor or an agent respectively.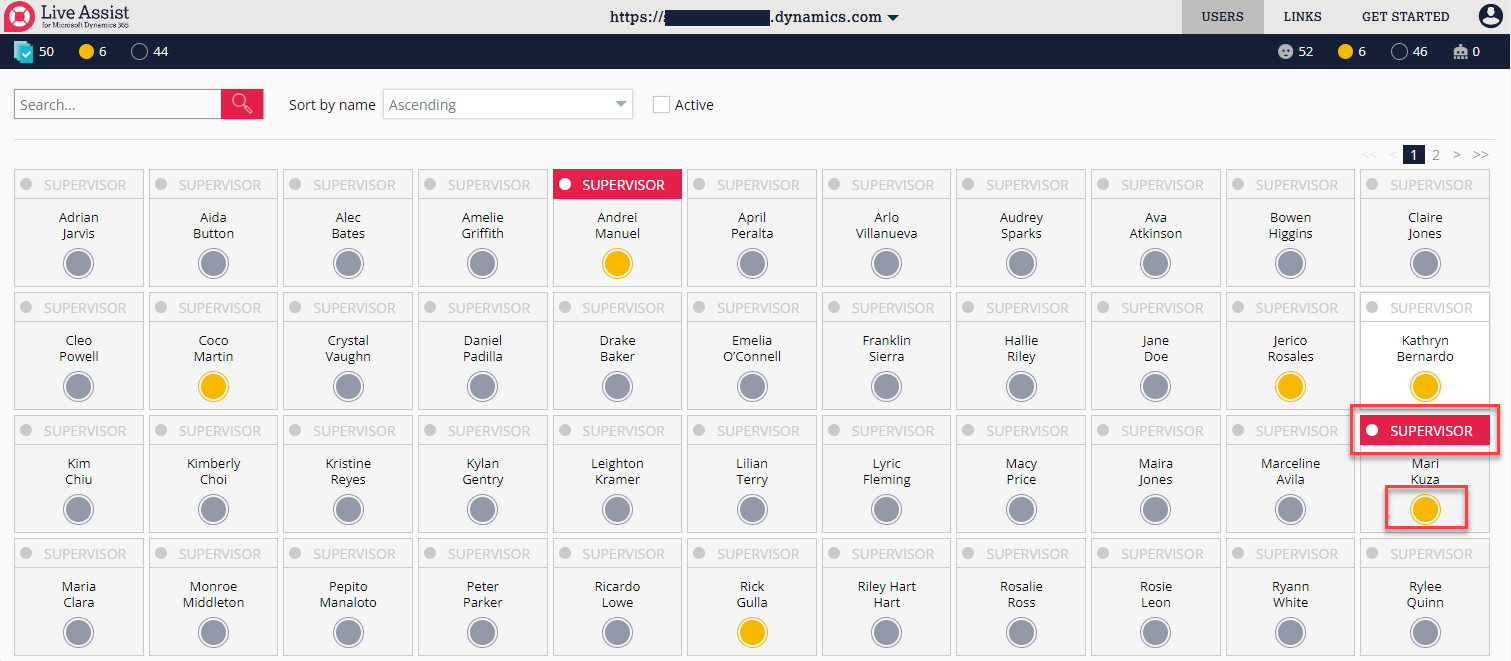 Filtering
You can also filter users based on first or last names using the Search box at the top. Type in part of the name of a user you would like to find followed by the enter key or the search button.
You can select to sort the users by their names ascending or descending. Ascending will sort the results based on their names in alphabetical order A-Z. Descending will sort the results based in reverse alphabetical order Z-A.
The active checkbox next to the sort options allows you to view only users who have at least one role already.